Estimated read time: 2-3 minutes
This archived news story is available only for your personal, non-commercial use. Information in the story may be outdated or superseded by additional information. Reading or replaying the story in its archived form does not constitute a republication of the story.
SALT LAKE CITY — The time has come to declare a champion.
After thousands of votes were cast over the last few weeks and spirited debates about the validity of such a tournament were renewed, it is No. 2 St. George that claims the title of Utah's "best" city.
Once again, there was someone trying to sway the vote with some bots, but the bots didn't have an impact on the actual results. Yay!
The tournament started out with 68 of the most-populous cities in the state seeded based on population size. Salt Lake City entered the tournament as the No. 1-overall seed, with the city of Hooper coming in as the smallest city that qualified for the tournament. Several lower-seeded cities "upset" the higher seeds on the first day and the bracket was already busted.
The voting pit cities against each other as spirited debates emerged. Friends messaged me on Facebook telling me I was a monster, the KSL Newsradio "Nightside Project" hosts called me a muckety muck for causing the chaos, but the tournament went on nonetheless. After all, we wanted — nay, we needed — to know who was the best of all the cities.
So St. George, go take the day off, enjoy the sun, throw yourself a parade and charge the bill to the state because the people voted you as the best. Congrats, you earned it by some totally subjective means of voting.
We'll spend the rest of the year mending broken relationships and hard feelings among the cities, but St. George can soak up the fame, prestige and pure awesomeness that comes by being named Utah's "best" city of 2016.
In the comment section, share ways you believe the tournament could have been better. Should we do this again next year (vote below)? Should we do a tournament based on the smallest populated cities in the state? We look forward to your feedback.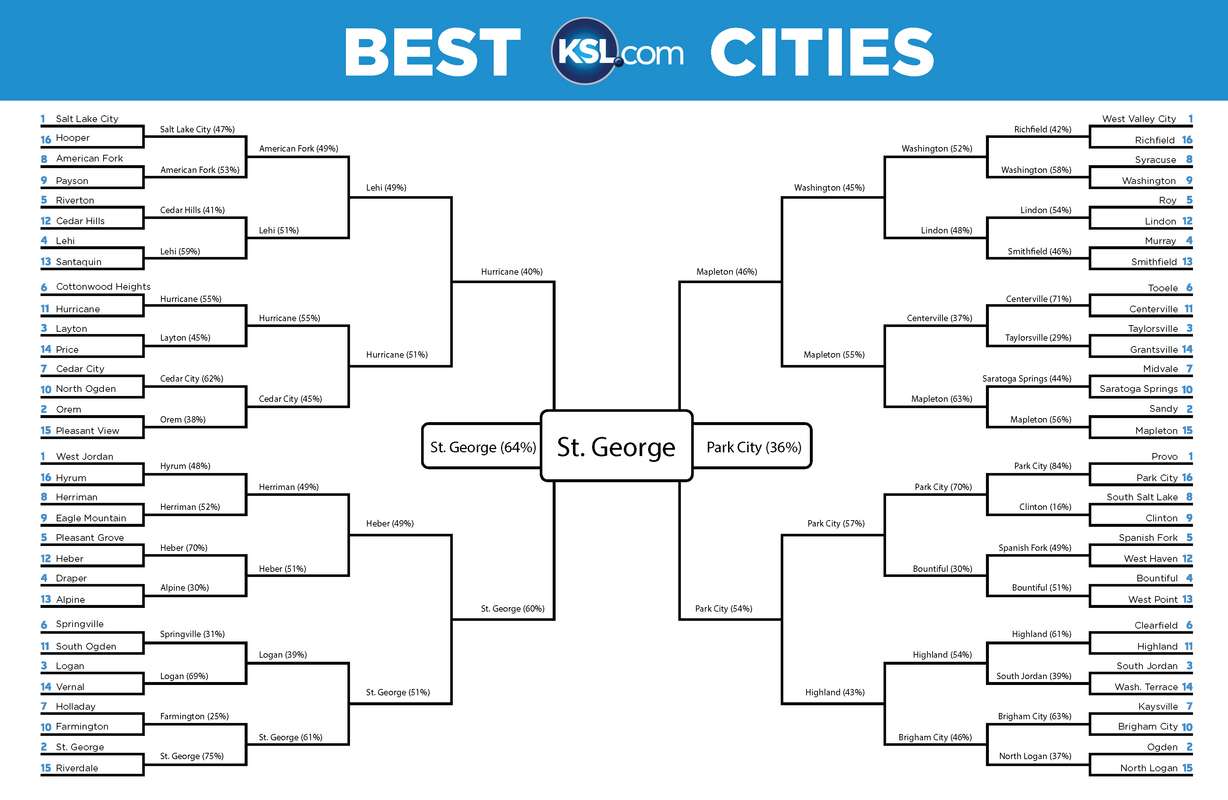 ×
Most recent Utah stories