Estimated read time: 2-3 minutes
This archived news story is available only for your personal, non-commercial use. Information in the story may be outdated or superseded by additional information. Reading or replaying the story in its archived form does not constitute a republication of the story.
Ralph Nader says America needs a president without corporate ties, and he says both John McCain and Barack Obama are entrenched with corporations to the point that neither are a good choice this fall.
Ralph Nader is now official: He's on Utah's ballot as a presidential candidate. Nader was in Utah, one of the reddest of red states, to try to convince voters that he is the candidate who will bring real change.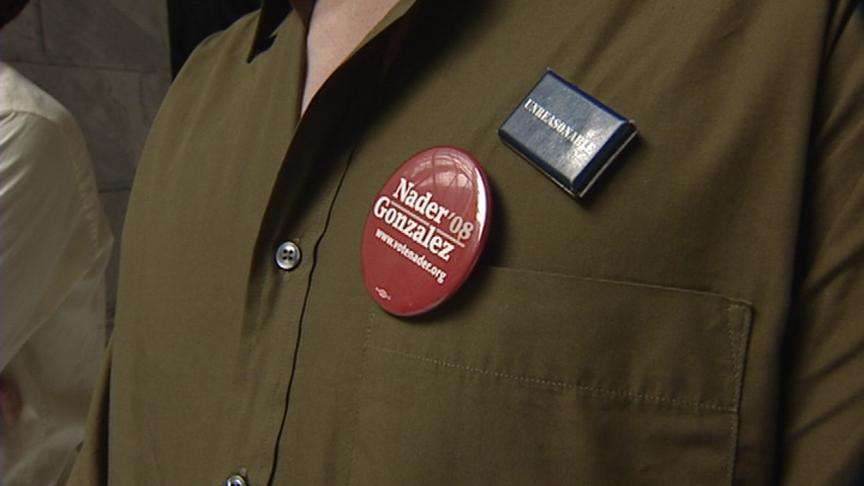 At a news conference today, Nader blasted the major party candidates as "corporate puppets." "It's time to offer the American people a greater choice than the corporate Republican nominee John McCain and the corporate Democratic nominee Barack Obama," he said.
Nader's host for his Utah visit was former Salt Lake City Mayor Rocky Anderson. "Ralph Nader seems to be the person who always takes the lead," Anderson said.
Anderson and Nader have been speaking about impeaching President George W. Bush and fighting to be included in presidential debates. Both agree tax policies are unfair, that the war in Iraq has been mishandled and that corporate greed is out of control.
We asked Nader more about that as he left town. "Corporate management has never been worse. I think because, I think in part because, it's never been paid as much," Nader said.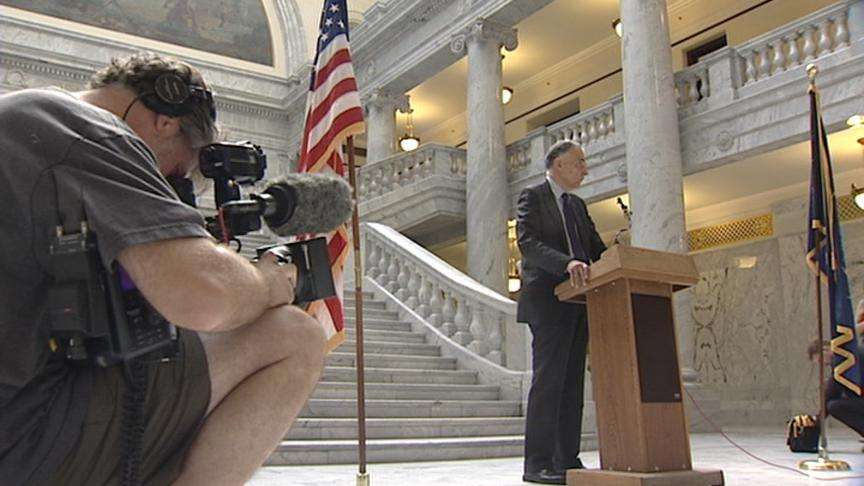 Nader also says people are not being served to be aware the big money interest in government. "The system has become so radically extreme, offensive and abusive that our campaign is restorative to the basic sense of decency and fairness to the American people," he said.
Even so, Nader barely registers with Utah voters. In May, Dan Jones polled 604 people for KSL and the Deseret Morning News. The results show Nader with just 2 percent support.
Nader calls himself "a breath of fresh air," not a spoiler in the [residential campaign. What he really needs is support if he is either.
Nader also blasted the national media for "being in a rut." He urges them, on behalf of voters, to be less routine and more curious in diversity in the campaign.
E-mail: rpiatt@ksl.com
E-mail: aadams@ksl.com
×
Related links
Most recent Utah stories