Estimated read time: 2-3 minutes
This archived news story is available only for your personal, non-commercial use. Information in the story may be outdated or superseded by additional information. Reading or replaying the story in its archived form does not constitute a republication of the story.
Every now and then we hear about a good Samaritan who has gone to great lengths to help somebody or do a good deed. Several people came to the aid of an animal, and because of their efforts, that animal is alive today.
Meet Cliff, a 3-year-old golden eagle that is about 20 inches tall and weighs 20 to 25 pounds. He's a majestic bird that found himself in a bad situation.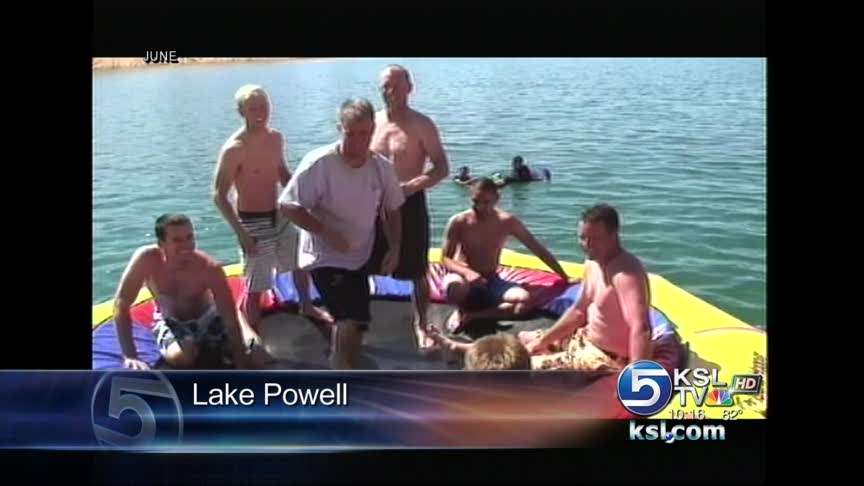 Last month, a large group of friends spent a week at Lake Powell, playing in the water, jumping from the rocks, and hiking the narrow slot canyons. That's where the group encountered Cliff, trapped in an 8-inch-wide crevice.
Keith Christensen said, "As near as we can figure, the bird was trying to land on the top, but it was slick rock, so he tried to get lift but slid into the crevice."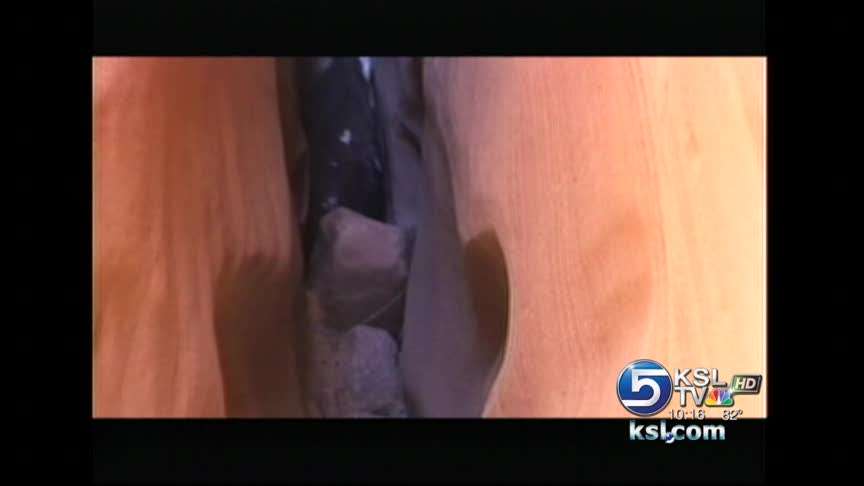 Getting the raptor out wasn't easy. They found a piece of rope and a stick, made a noose, and after about 25 minutes, with the bird watching intensely, pulled him out.
Trevor Schenck said, "When the eagle looked at you, man he was looking right through you, into you. I just kept thinking, 'I hope this guy's nice if we get him out.'"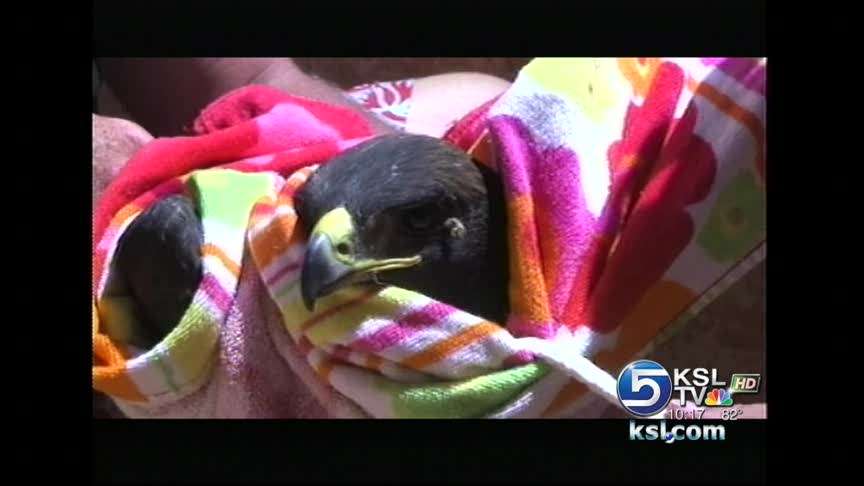 Brady Lindberg said, "He squawked a little bit. I think he realized that we weren't there to hurt him."
Nick Clifford told us, "He must have been really tired. We don't know how long he was there. [He was] probably really dehydrated."
They carefully wrapped him up in a towel, lowered him down through the narrow canyon walls, and carried him out to an open area to see if he would fly away. But it was obvious that his left wing was injured.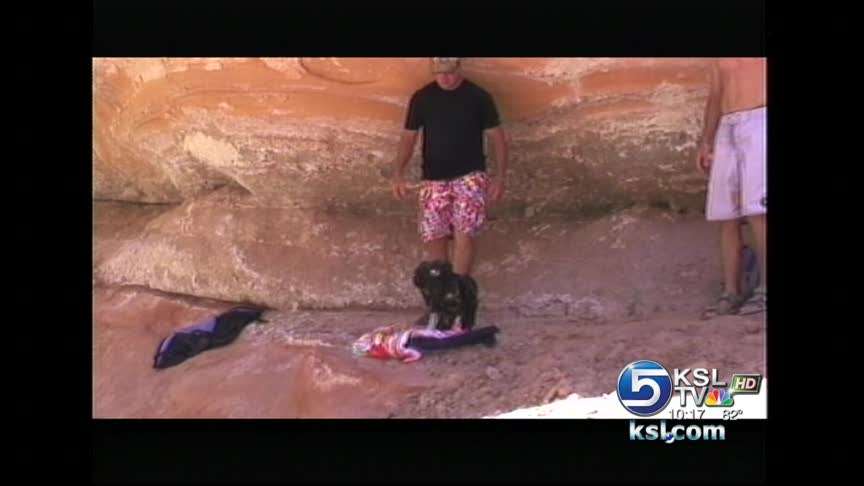 Christensen said, "At some point we realized that the bird was not going to live if we left it there."
So they carefully carried Cliff back to their houseboat. To everyone's surprise, the bird stayed very calm. The next day, the friends headed to the nearest marina where they turned the bird over to the Arizona Fish and Game Department.
"We were a little bit attached to it at that point," they said. "We kind of didn't want to let him go."
It was an emotional and incredible experience for this group, for sure. The group just happened to be at the right place at the right time.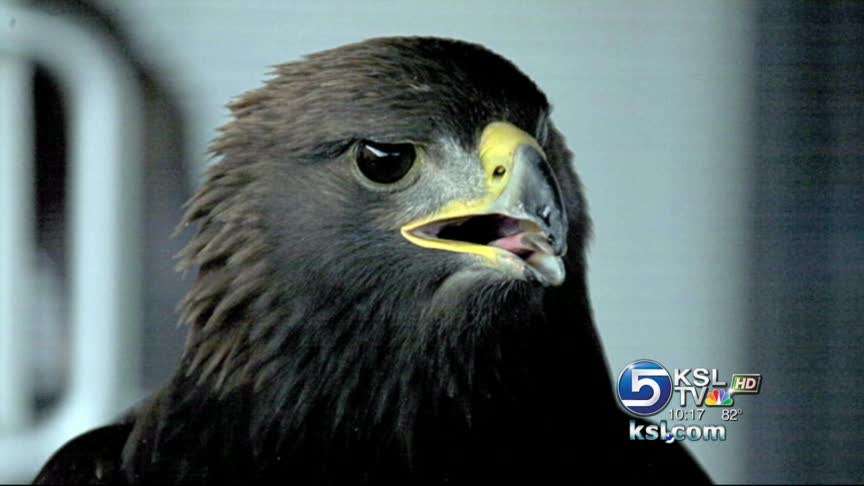 Keith Christensen said, "The odds were against the bird, definitely."
Trevor Schench agreed. "Totally against the bird. We were lucky we found it," he said.
The wildlife manager who cared for the bird said recently that Cliff is at a rehabilitation center in Phoenix, doing well and recovering nicely. When he completely heals, he'll be taken back to Lake Powell and released.
E-mail: kmccord@ksl.com
×
Most recent Utah stories