Estimated read time: 2-3 minutes
This archived news story is available only for your personal, non-commercial use. Information in the story may be outdated or superseded by additional information. Reading or replaying the story in its archived form does not constitute a republication of the story.
SALT LAKE CITY — A coalition of environmental groups launched a lawsuit against PacifiCorp over coal ash disposal practices at Rocky Mountain Power's Huntington power plant, asserting liquid and solid wastes are contaminating surface water and groundwater.
The suit filed in U.S. District Court for Utah asks that PacifiCorp be forced to prevent further contamination of Huntington Creek and surrounding areas by capping the waste, preventing groundwater from reaching Huntington Creek and restoring the stream to its natural state.
Rocky Mountain Power, which is a unit of PacifiCorp, and the Sierra Club, HEAL Utah and Public Justice have been in talks for a couple of months over the disposal methods for coal ash — a byproduct of coal combustion — but the groups could not come to any resolution.
The suit asserts the contamination has been going on for decades via illegal discharges, including the application of toxic wastewater on fields that are part of "research farms," and diverting natural stream flows for irrigation ponds. The plant's unlined coal ash landfills, the suit says, are creating imminent threats to the environment and causing Huntington Creek to exceed state water quality standards for dissolved salts.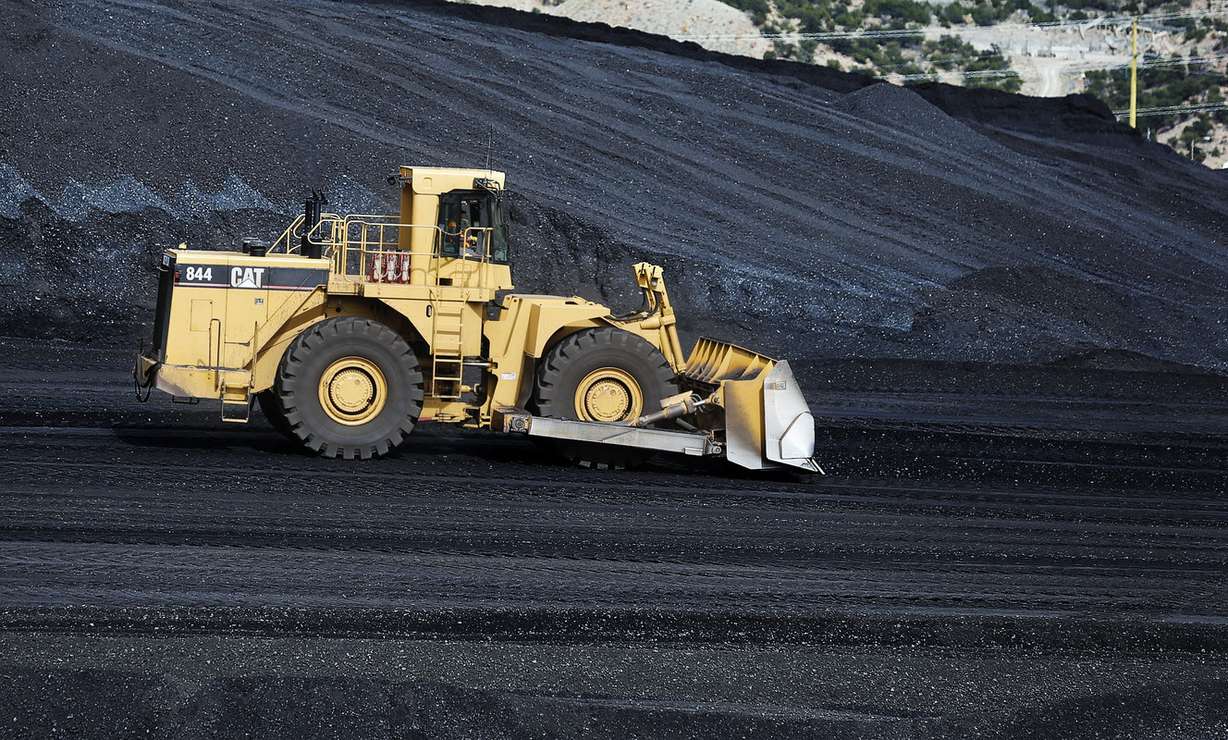 Matt Pacenza, executive director of HEAL Utah, said groups began to poke around the coal ash disposal issue in Utah following the 2014 contamination of the Dan River in North Carolina.
Pacenza said what they found in Utah was "flabbergasting," given the application of contaminated water on fields next to a flowing creek.
"The method is unorthodox and troubling," he said.
Dave Eskelsen, a spokesman for Rocky Mountain Power, said the lawsuit is baseless and the Huntington power plant is in compliance with environmental regulations and all permits.
"The company has dealt for many years with threats and lawsuits by Sierra Club and HEAL Utah. But recent publicity tactics by these groups are particularly objectionable in how they selectively use data to make misleading and, in some cases, false claims," he said. "Sierra Club and HEAL Utah are on record working to immediately stop the use of coal to generate electricity."
About the Huntington Plant
Named for Huntington Canyon and Huntington City, Utah
Commissioned in 1974 on a 1,000-acre site
Second unit was commissioned in 1977
Produces 895 megawatts of electricity
More info: www.pacificorp.com
×
Photos
Most recent Utah stories