Estimated read time: 1-2 minutes
This archived news story is available only for your personal, non-commercial use. Information in the story may be outdated or superseded by additional information. Reading or replaying the story in its archived form does not constitute a republication of the story.
KEARNS — A teenager is in critical condition after he was attacked with a battle ax Tuesday by two men in his driveway.
Cody Augustine, 21, is accused of stabbing 17-year-old Justin Ennis at least 11 times on July 29, according to police. That was after Augustine's friend, Scott Stapley, 21, hit the teen with a four-bladed medieval-style battle ax.
"Our detectives are saying this could have easily decapitated this young man," said Lt. Paul Jaroscak of the Salt Lake County Sheriff's Office. "Our detectives described it as something Conan the Barbarian used to ride through the crowd and strike soldiers with."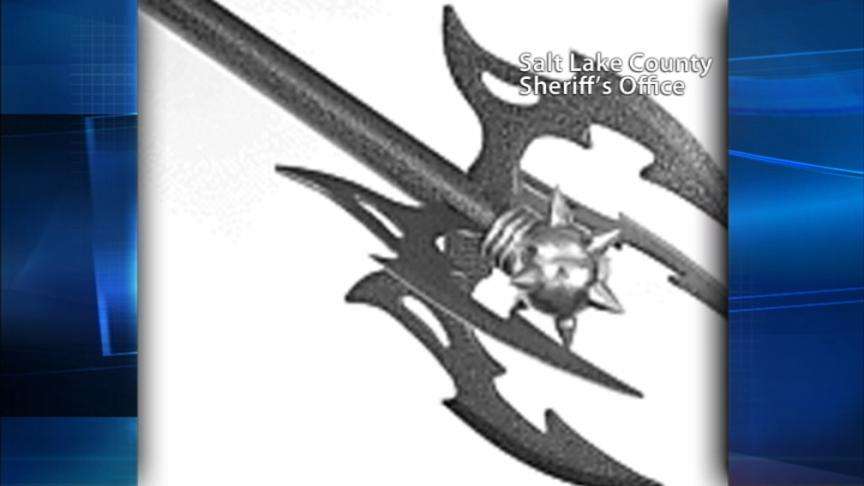 Investigators say the two suspects sent text messages to Ennis, luring him to his home. Then they attacked him on the street and stabbed him multiple times in his driveway. According to his father, Brian Ennis, Justin was bleeding profusely. He stumbled into the home, screaming for help.
According to detectives, the attack was motivated by jealousy over a girl.
The probable cause statement adds that Augustine and Stapley confessed to the crime.
"They have done something that could land them in prison for many, many years," Jaroscak said.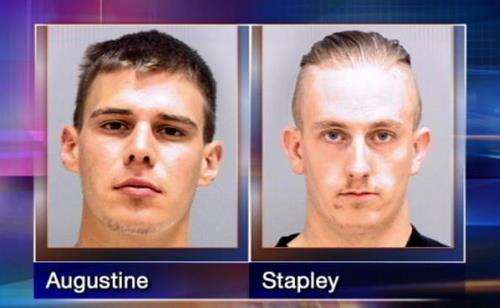 Ennis' injuries are horrific. His father said it took 300 stitches and 30 staples to close his neck. The teenager is in critical condition, but his family believes he will survive.
Police were able to find the suspects because the victim ripped a necklace off one of them. It had the symbol of the Juggalos, a group that follows the rap band Insane Clown Posse. Police matched the necklace to a Juggalo bumper stick on an attacker's cars.
The district attorney is screening charges against the two suspects tonight.
×
Related links
Most recent Utah stories