Estimated read time: 3-4 minutes
This archived news story is available only for your personal, non-commercial use. Information in the story may be outdated or superseded by additional information. Reading or replaying the story in its archived form does not constitute a republication of the story.
After hiring a new airport manager three months ago, Tooele County commissioners have now decided to fire him. With the help a local newspaper's online message board, they discovered that his past didn't match up with what he told them.
It started with a Tooele Transcript Bulletin newspaper feature story about the Wendover Airport expanding. It ended with the airport manager being fired.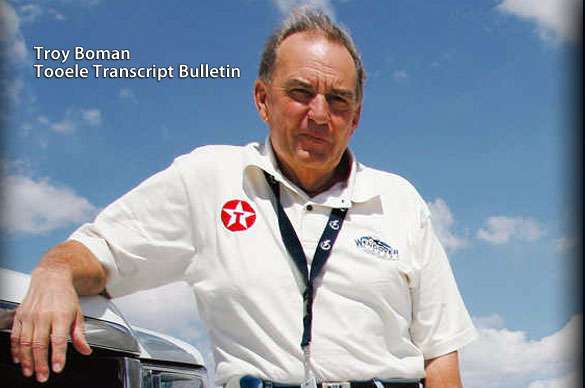 "It's very disappointing," said Pam Ayala, the director of Tooele County's Human Resources.
She's talking about Chuck Wiles, who was hired as the Wendover Airport manager three months ago. He was quoted in that airport expansion story.
However, once it was on the newspaper's Web site, readers started commenting on the story's message board about Wiles.
One wrote, "I urge every one to call the County Attorney's Office and ask for his removal."
Another said, "I, for one, think we should hold our community leaders responsible for his hiring."
A third wrote, "Call the county attorney and demand that this be looked into."
Commissioners started looking into it and found out Wiles has a history of leaving jobs and lying on his applications.
He resigned from a Naples, Fla., airport in 2007 after an investigative reporter started looking into his application.
He was fired from an airport in New Hampshire in 2005 for failing an FAA inspection.
Before that job, Wiles resigned from an airport in West Virginia after six months -- something he didn't put on his resume for the Florida job.
Tooele County commissioners wouldn't go into detail about what they found on his application but say he wasn't exactly 100 percent honest.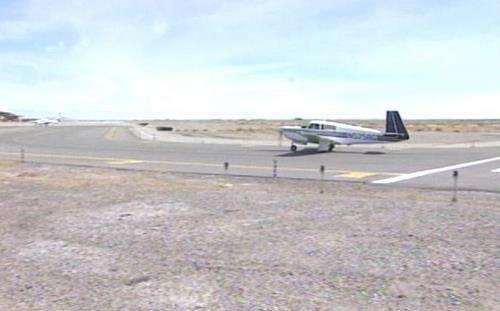 "We thought everything was on the up and up," said Tooele County Commissioner Jerry Hurst. "And we thought we knew everything about him. We made some phone calls, did some checking and found out there was some truth to those things we'd been hearing. So, that led to his dismissal."
Commissioners also credit writers on the newspaper's message board for letting them know about Wiles' past.
"We knew some things that were talked about during the interview process," Hurst said. "He disclosed some things, and we gave him a chance. But there were a lot of things that weren't disclosed."
The Tooele Transcript Bulletin's editor, Jeff Barrus, said open dialog between readers is something the newspaper's message board was designed for.
"Sometimes we do a story, and that triggers the comments," Barrus said. "People are looking for a little bit more on stories, and they always have their own opinions to add."
Ayala says she's happy for those opinions, especially when it comes to situations like this one. "We work for the public. The citizens are our employers. We have to listen to them and we want to do the right thing," she said.
Ayala also said it might take between three to six months to find another airport manager. The county is planning on conducting another nationwide search.
"We felt like we did a very thorough background check in the initial start with Wiles," said Ayala. "Yes, I'm sure it will cause us to do a deeper background check."
Chuck Wiles couldn't be reached for comment.
E-mail: acabrero@ksl.com
×
Most recent Utah stories