Estimated read time: 6-7 minutes
This archived news story is available only for your personal, non-commercial use. Information in the story may be outdated or superseded by additional information. Reading or replaying the story in its archived form does not constitute a republication of the story.
SALT LAKE CITY — Since birth, little Hayes Tate has been a fighter. Now, 11 months later, Hayes fights to beat the odds of an extremely rare brain cancer.
Hayes is a triplet and the youngest of six children born to Savanna and Steve Tate, a former University of Utah football athlete who played from 2004-06. When the Tates found out they were pregnant for the fourth time, news of triplets was shocking, as would be expected. The doctor, though, was not optimistic that Savanna would carry all three children because there were only two heartbeats on the ultrasound. However, a check-up a week later revealed a third heartbeat, which was determined to be that of Hayes.
Born premature, Hayes was always the one with a "fight" in him, his parents say, and was the first of the triplets to be off a ventilator a day after birth.
"He kind of has this personality, this fight to him," Steve said. "He's a little feisty and has a spunk to him."
For the first nine months of his life, Hayes progressed normally and did all that a 9-month-old child does. But around Christmas he became lethargic and sick, throwing up multiple times a day for several days and sleeping for most of the day. Once able to sit up and crawl, Hayes soon struggled to even lift his head while lying on the ground.
"He just laid there and didn't even try to lift his head," Savanna said. "It was heartbreaking to see. I took a picture because I was like this is not normal."
Doctors believed Hayes simply had a virus, possibly meningitis, and that it would eventually go away and he'd get better soon. But the symptoms remained, and Hayes continued to get worse, to the point where the Tates decided to take their young son to Primary Children's Hospital to ease their feeling that Hayes wasn't suffering from a virus.
"It was really a depressing drive up (to the hospital) because we both just had this gut feeling that something was really, really wrong," Savanna said.
Doctors did some initial tests on Hayes, but it wasn't until he woke up and they heard a "neurological cry" that doctors thought something was more serious. Hayes was taken to do a CT scan where they eventually discovered a tumor on his brain the size of a lemon.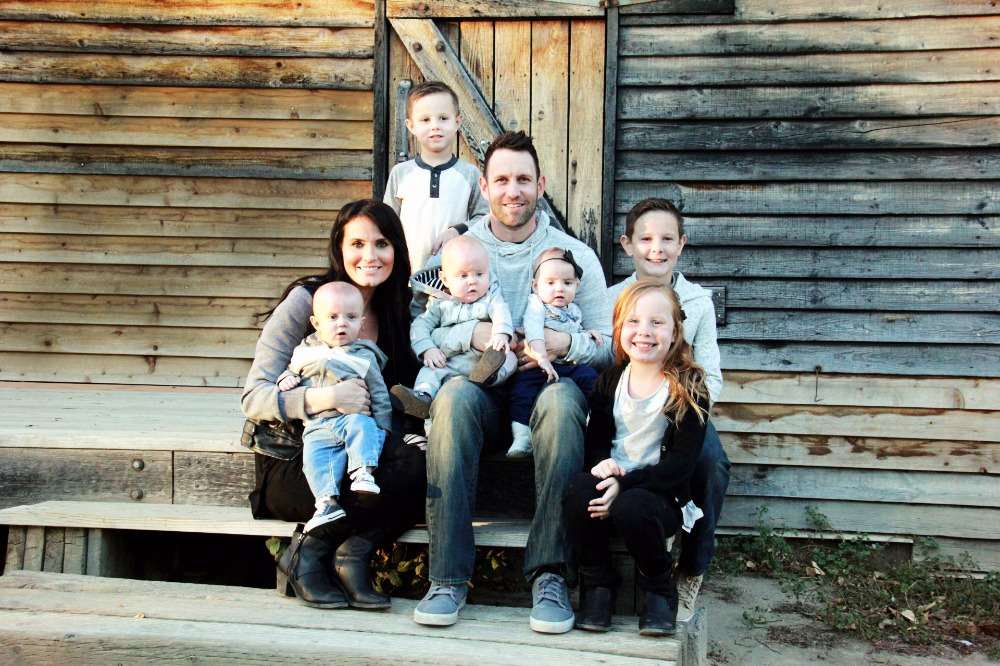 "They came back into the room and said we have an answer, and I broke down because I knew if you have an answer from a CAT scan that's not good," Savanna said. "She said there's a mass in his brain, and I just held him, and I remember I couldn't even look at the screen. I thought, I just want to run away with him. I just want this to go away. It was awful. It was the worst moment of my life."
"I think of all the things a parent dreads to hear, I think that's probably right at the top," Steve said. "It was hard to take in. It was hard to come to that realization. In some ways our intuition had served us right, and we followed the promptings of kind of what we felt was right and at least validated that."
Hayes was diagnosed with an extremely rare brain tumor called choroid plexus carcinoma.
"To put that in perspective, it's probably a half of a percentage of all brain tumors that we see in the pediatric population, which extends from birth to 18-21 years of age," said Dr. Carol Bruggers, a pediatric hematology oncology physician at Primary Children's Hospital. "So it's exceedingly rare."
Doctors scheduled a surgery for the next day and were able to successfully remove most of the tumor, but some residual remained. However, the Tates said Hayes almost instantly looked better.
"As he woke up I remember this overwhelming sense of gratitude from Hayes that was like 'Thanks for listening' type moment," Steve said. "As hard as it was, you could tell that he was immediately relieved from the pressure that had been in his head."
Although the tumor is no longer there, chemotherapy is needed to eradicate the cancer from his body — an approximately six-month, six-treatment process.
Hayes now spends most of his days at Primary Children's Hospital, with his mom by his side, while Steve continues to work and attend to the other five children most of the time.
"I think we do our best to cope with it, but the hardest thing is trying to teach your other kids and trying to have them cope with it," Steve said. "A 9- and 7- and 4-year-old shouldn't have to worry about their little brother and him fighting for his life.
"I remember calling my 9-year-old at school in the middle of the surgery and giving him updates. The teachers had to interrupt him in class to go to the office, but when we told him that they got it all out of the brain he broke down and cried," Steve added. "It's something they shouldn't have to go through, but we're trying to make sure life is as normal as possible for the older kids."
Although Hayes still has a tough round ahead of him with a 40-55 percent chance at survival, his doctor is encouraged with how Hayes is progressing.
"He's got a fighting chance," Bruggers said. "There's great promise here."
"If round one was any indication of what lies ahead, we know that he's one that can handle it and is resilient," Steve said.
"I just want him better. I just want him to live a life," Savanna said. "You have triplets, and you just envision best buddies all the way through life. I had so many plans for them: being able to play on the same soccer team and so many things like that. I want that still and those are still part of my plans. I still hope for that and I expect it. I feel hope."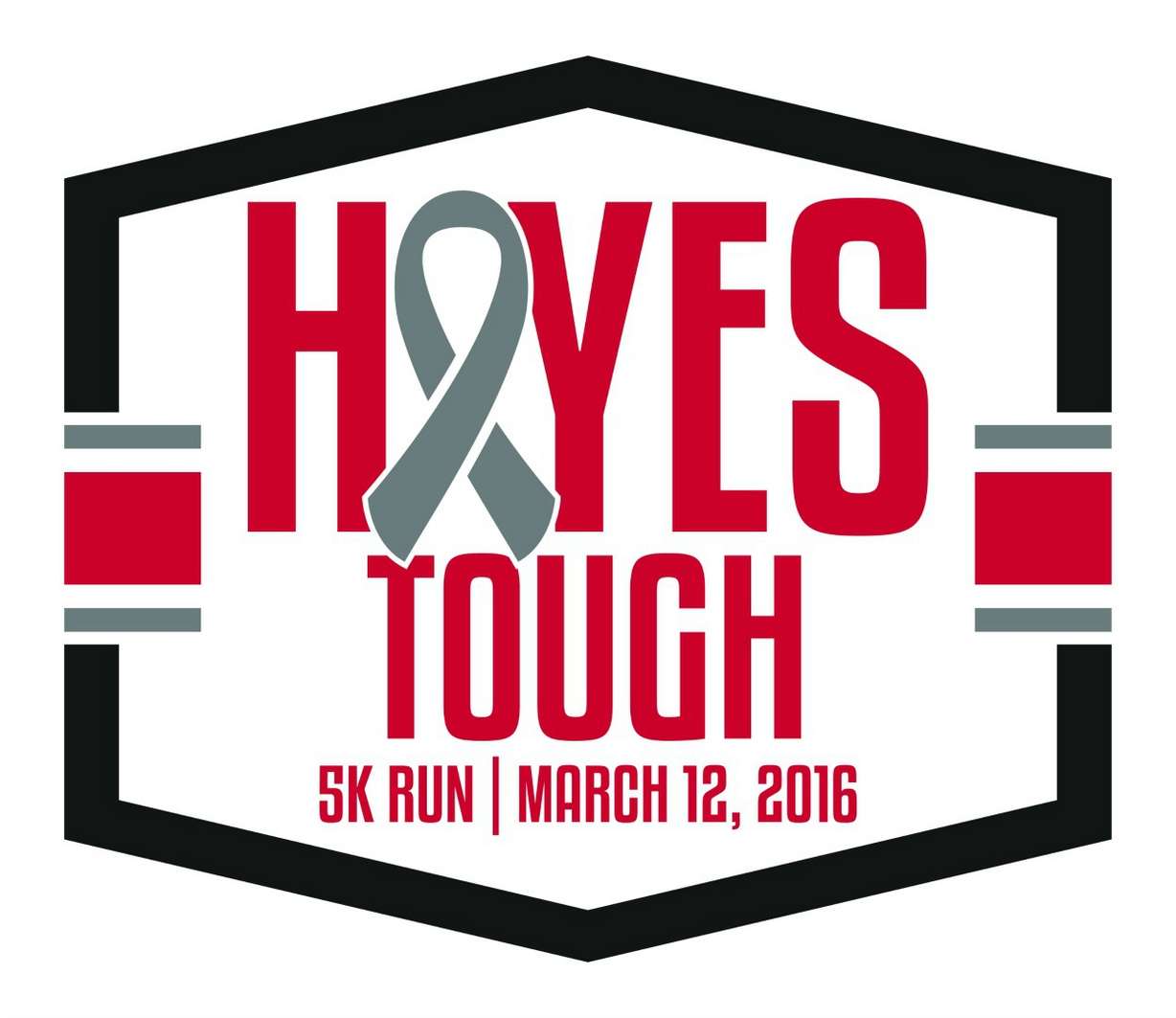 Throughout Hayes' fight with cancer, Steve and Savanna have used social media as a way to connect with others going through the same thing or to simply see the encouragement and support from friends, family and complete strangers offering their support to the family. The outpouring of support on social media, they said, has been one of the most amazing aspects of the entire process.
"I'm a big believer in prayer and prayer by the mass," Steve said. "We've had people from all different religions. We've had Muslims, Catholics and obviously Mormons and people of all different faiths coming forth and saying they're praying for him.
"We talked about it, and I'm not sure how people dealt with this prior to social media," he added. "We have found on a daily basis people that have been through this, as rare as it is, people will contact us and kind of walk us through what they went through and how their baby is doing and the life that they're living now post cancer. It gives us hope, and I think that's what makes us handle this situation a little more calmly and gives us an optimistic outlook."
A neighbor to the Tates has organized a 5k run/walk for Hayes for his first birthday on March 12 at Holladay City Center from 9 a.m. - 12 p.m.
Contributing: Heather Simonsen
×
Photos
Related Links