Estimated read time: 4-5 minutes
This archived news story is available only for your personal, non-commercial use. Information in the story may be outdated or superseded by additional information. Reading or replaying the story in its archived form does not constitute a republication of the story.
SALT LAKE CITY — As a woman in business, it can be easy to feel intimidated — especially in technology.
As the Huffington Post recently reported, the stats for women in technology are actually getting worse. Men are twice as likely as women to be hired for a job in math when the only difference between candidates is gender. And, in a recent Catalyst Study, 46 percent of women selected gender-based stereotyping as the number one barrier to advancement, with only 5 percent of men selecting the same thing.
While equality for women continues to be a struggle, there are many women who are braving this new world — and finding huge success. Tahiana D'Egmont and Candice Pascoal, cofounders of Brazil's leading crowdfunding site Kickante, shared details about how they are able to outpace the competition and successfully navigate the male-dominated tech world.
Celebrate your worth
A recent report released by the American Association of University Women warns the gender gap in tech is widening because of women's responses to stereotypes and biases. One remedy, D'Egmont asserts, is to recognize that the gap exists only because of our perceptions.
"A gap is only there because we act like it is," D'Egmont said. "Your perception is your reality, and this is especially true when you feel any less than what you are."
In a world dominated by men, it may be natural to feel a little intimidated. But D'Egmont and Pascoal advise that women should recognize and assert their worth to both themselves and their colleagues through their confidence and excellent work product.
Speak up… graciously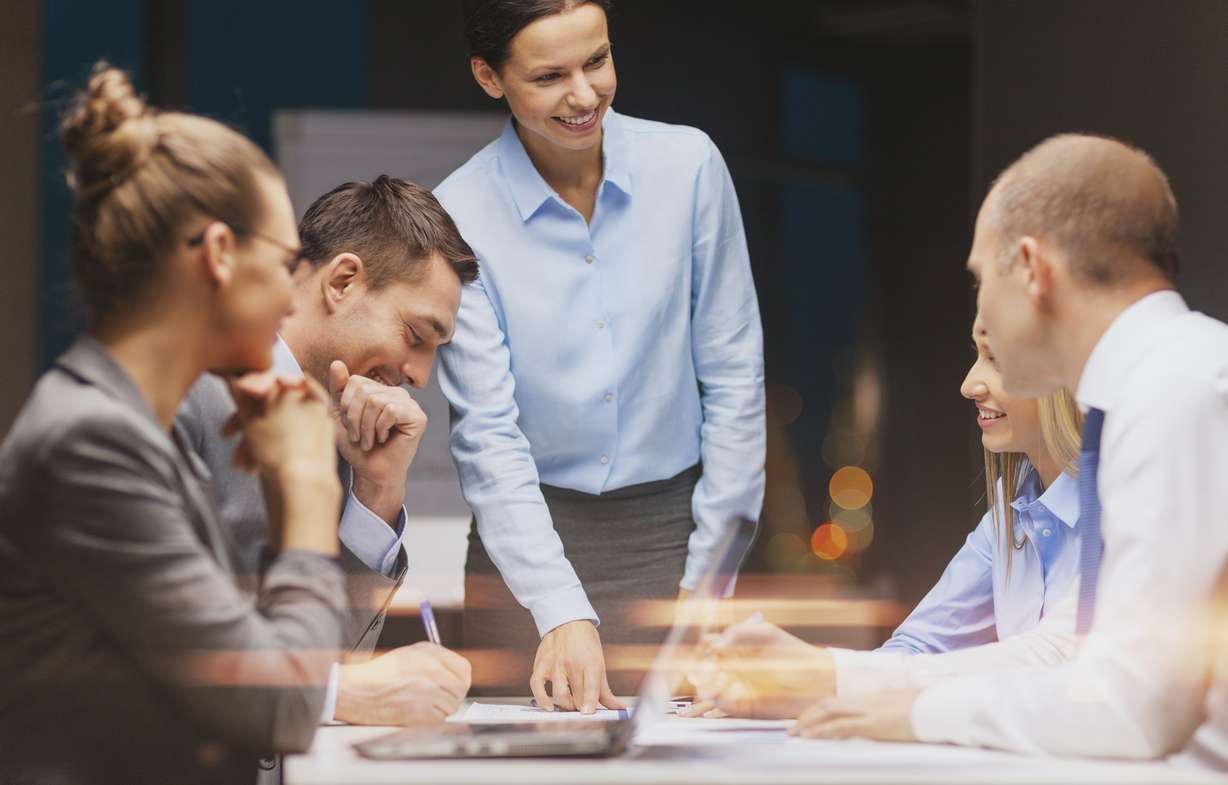 While inequality is real, graciously speaking up most often achieves positive results. Jane Lansing, vice president of marketing at Emerson Process Management, recommends being kind when responding to slights. After 35 years of being in the industry, she learned the best way to respond to slights is to speak up, fully participate, and pleasantly respond while taking turns with other colleagues on making the copies, reviewing code, or getting the coffee. Change occurs over time as incendiary remarks are met with extinguishers instead of fiery responses.
"When you believe you've been unfairly treated, or talked down to, choose to address the issue or ignore it — but, above all, don't engage in people's drama," Pascoal added. "Everyone you work with is a person, with issues they can't help but bring to the office or meeting."
Don't apologize for your work
Many women choose to have children and work full time. This is something to celebrate, not apologize for. Pascoal, recognized as one of the 10 most innovative Brazilians in technology, recommends taking children to work and raising them in an environment where they'll witness the impact of what you're doing in the world.
"Let your family know why the work you do is important to you or to the world, and encourage them to pursue paths that bring them similar fulfillment," Pascoal said. "My son has been to meetings where his presence was appropriate, has joined or interrupted countless conference calls to say hi, and has met every single business partner that I have. I encourage other parents who've worked with me to do exactly the same."
For Pascoal and D'Egmont, at the end of the day it is all about balance versus perfection, and it is also about letting go of people's expectations.
"I strongly believe that living a full life, whatever full life means to you (and maybe it doesn't mean working) leads to a better family environment," Pascoal added. "We need to accept people's individuality and needs."
While women continue to face an uphill battle in the technology industry, inspiring women like Pascoal and D'Egmont are showing us all that no stereotype is too difficult to overcome.
"At Kickante, we are very proud to have diversity embedded in our DNA. We run a social enterprise, and doing good starts in-house," Pascoal said.
D'Egmont adds, "By realizing our worth, maintaining composure, and not being afraid to sacrifice for our goals, women too can achieve success in tech."
---
Amy Osmond Cook, Ph.D., is the Director of Provider Relations at North American Health Care. For more information, please visit healthyliving.care or nahci.com.
×
Photos
Most recent Features stories