Estimated read time: 2-3 minutes
This archived news story is available only for your personal, non-commercial use. Information in the story may be outdated or superseded by additional information. Reading or replaying the story in its archived form does not constitute a republication of the story.
A 33-year-old father of two is now dead, killed by a man police say was driving drunk. The wreck happened in Riverdale this morning.
William Kirk says he feels sorry for the man who is now in jail, charged with his own son's death. But more than that, he says he just can't imagine not having his boy around.
From the day Joseph Kirk was born, his dad says he made friends everywhere and couldn't stop smiling. William Kirk said, "I got him all the time about cleaning up his room. He's moved back with me three or four times. He likes to come back home."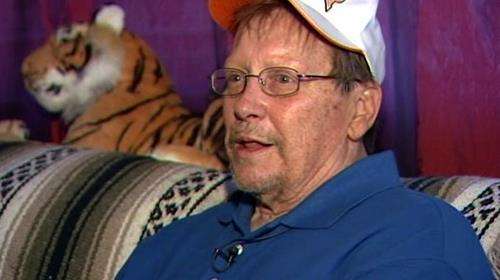 Now that he's gone, William Kirk just doesn't know what to do. He says, "I'm holding up pretty good. When you get woken up by police at 4:30 in the morning, I couldn't imagine."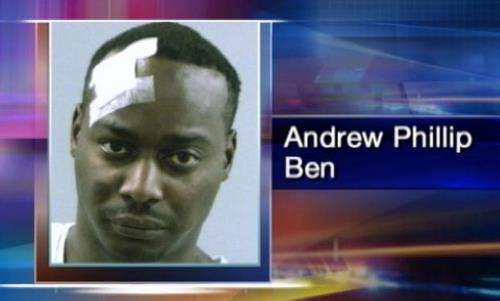 Andrew Phillip Ben, 28, is now in jail, charged with killing Kirk. Around 1:00 this morning, Ben ran a red light and slammed into Kirk's car at the intersection of Riverdale Road and 36th Street in Riverdale. He was trying to get away from police. Riverdale police Sgt. Kevin Fuller said, "[Ben] made some unusual movements, led the officer to believe that he may be impaired."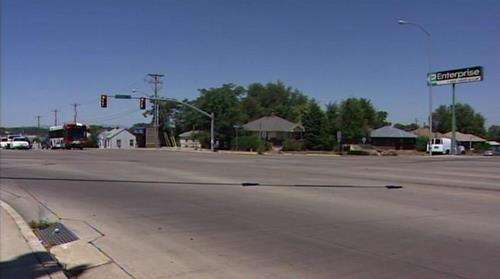 The accident killed Kirk right away, but Ben lived and tried to run from the accident. A witness tackled him and held him until police could get there. Fuller said, "A Taser was used to help apprehend Mr. Ben, to gain control and get him into custody."
Just like that, William's son was gone, but he says he's not angry. He says, "Mad, not mad, I'm not mad enough to go kill somebody, but you feel like it sometimes. I guess when I first heard it I was, but I feel sorry for him and his family."
Police say Ben has a history of DUI. He now has that charge again, including vehicular homicide.
Kirk says already some of his son's friends have been by his house to pay their respects and share some of the fun memories they have.
Kirk left behind two girls, ages 12 and 1. Kirk did not have any life insurance, so a fund has been set up at America First Credit Union under the name "Joseph Kirk Memorial Fund."
Also, a fundraiser is planned for Sunday at Teazers in Ogden. It's located at 366 36th St. and will run from noon until "whenever."
E-mail: acabrero@ksl.com
×
Most recent Utah stories