This archived news story is available only for your personal, non-commercial use. Information in the story may be outdated or superseded by additional information. Reading or replaying the story in its archived form does not constitute a republication of the story.
Editor's Note: This article is part of the Utah Inventions series, which features inventors and inventions with Utah ties. Tips for future articles can be sent to ncrofts@ksl.com.
SALT LAKE CITY — We live in a world filled with earphones.
The beginning of the earphones we know wasn't really that long ago. Sure, earphones were being used in the 19th century as telephone receivers and tools to tune into theater performances in London. However, we owe a man of Mormon pioneer stock for the conception of modern headsets: Nathaniel Baldwin.
Nathaniel Baldwin was born in Fillmore on December 1, 1878, where his parents settled after converting to The Church of Jesus Christ of Latter-day Saints. Baldwin loved to learn — especially about the sciences. As a teenager, he not only made his very own bike, but a steam engine!
Baldwin was determined to get a good education, something which wasn't really available in Fillmore at the time. So, he walked about 100 miles to Provo's Brigham Young Academy. In Provo, he lived in an adobe hut, which people called "Baldwin's Castle." It was even furnished with his own hand-crafted furniture. From there, he went on to Logan to study at Utah State Agricultural College and then to Stanford to study physics and electrical engineering.
After finishing his education, he taught physics and theology at Brigham Young University. Later, he labored as an electrician and air compressor operator at Mountain Lake Mine. After that, he worked at the Knight Power Company operating their power plant on Snake Creek. Two years later Utah Power and Light Company took over, at which time he was moved to the hydroelectric plant in Mill Creek Canyon.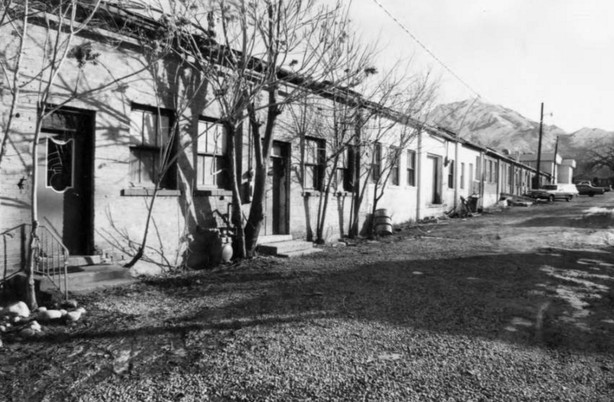 Credit for the creation of his first sound device goes to the LDS general conference. While attending the event in the Salt Lake Tabernacle, he couldn't always hear the church leaders' talks. He resolved to amplify sound.
To amplify sound, Baldwin attached a tube of compressed air to a valve. He then attached this contraption to a telephone — but the voice wasn't strong enough to activate the valve through it. So, he got to work amending the phone receiver.
It has been said that one day a man was walking through Mill Creek Canyon when he was awed by booming voices. Well, it turned out to be none other than Baldwin testing the device.
By spring 1910, Baldwin had invented the earphone receivers that would make him so successful. The earphones had two very sensitive sound receivers attached to a headband. In each ear piece was a mile of copper wire and a mica diaphragm. The reception was as precise as could be at that time.
However, no one would take this invention — not even the Smithsonian Institution. But the Smithsonian did send him to someone who would: the U.S. Navy. Baldwin wrote a letter to the organization on blue and pink paper — using purple ink — and sent a pair of headsets with it. Through testing, the Navy realized just how much better this headset was than their current radio operators. So, they asked for more to test.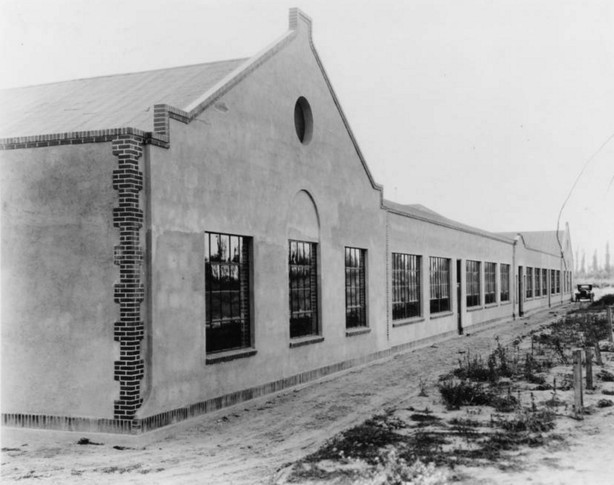 The Navy worked with Baldwin to improve the headsets even more, making them more comfortable and compact. The Navy wanted lots of them. But, Baldwin was building them in his kitchen!
Of course, Baldwin certainly couldn't build headsets fast enough in his kitchen. When the Wireless Specialty Apparatus Co. heard what was going on, they helped Baldwin construct a building in Salt Lake along Mill Creek.
This was just the beginning. Baldwin left the power plant to focus on building his headsets. To produce power for his plant, he built a water wheel generator on Mill Creek using bicycle wheels and a piano wire belt. The generator often broke, but it must have been fairly efficient because it took out most of Baldwin's son's hair.
Baldwin also created radio speakers, like the Master-Baldwin Throatype Clarophone. Apparently, it was shaped like Enrico Caruso's throat. Baldwin even made hearing aids and phonograph horn loudspeakers.
Business kept growing, so in 1915 Baldwin erected another building and in 1916 he bought more land.
Baldwin's employees reportedly loved him. Although he was shy, he would go through the factory to talk to his employees, getting ideas from them for increasing efficiency. Then, there was the fact he paid $4 each day.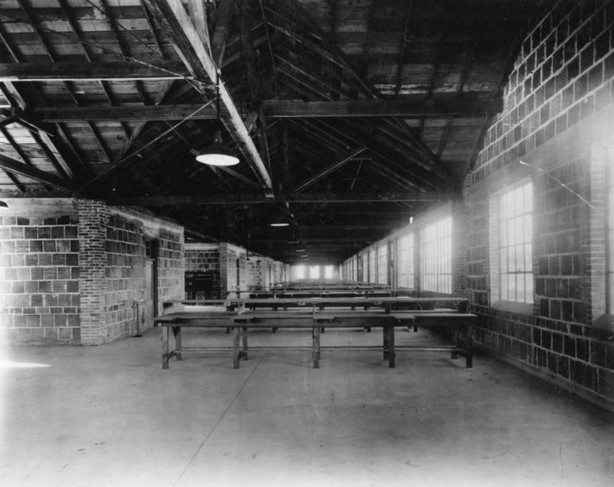 In 1922, things were going splendidly. Baldwin's products were known all over the world, and his headsets worked so well that they were always being ordered —despite their high price. By the middle of the year, the workers were laboring 24-7 in three shifts, making 150 headsets each day.
Eventually, someone wanted to buy the company for $1 million. But Baldwin refused. He didn't want the business to leave the state, making his employees jobless.
Unfortunately, his factory could not meet the demands. When a fire burned one of his shops, he built a big brick building. But this wasn't enough and he had to sign a contract with other companies.
In 1924, things began going downhill. A number of factors may have contributed, but to make a long story short, deceitful associates convinced him to start a stock company — and then proceeded to produce misleading advertising.
Baldwin was sentenced to five years in the McNeil Island Federal Prison. He was able to keep working on his inventions, but his company failed. After just two years, he was able to go home. However, he never made his way back up. He died Jan. 19, 1961, at his son's Salt Lake City home.
It's a sad ending to such a tale of triumph. However, with what he was able to do, Baldwin still influenced much. A small town changed, Utah found itself right in the middle of the sound world, and modern people can always be plugged into amplified sound — without bothering anyone else. So, every time you put in your ear buds, thank Nathaniel Baldwin and remember him for his amplified influence.
Related Story
---
Katrina Lynn Corbridge Hawkins is a graduate of Brigham Young University, a Utah native, and a freelance writer. You can contact her at katrina.hawkins21@gmail.com.
×
Photos
Related Stories