Estimated read time: 2-3 minutes
This archived news story is available only for your personal, non-commercial use. Information in the story may be outdated or superseded by additional information. Reading or replaying the story in its archived form does not constitute a republication of the story.
A Bountiful family has been living in fear ever since two bullets hit their home. They believe those bullets came from a nearby shooting range.
Doug and Marie Burke had a hunch the bullets came from the shooting range because bullets hit another house in the neighborhood a few years ago.
The Burkes say the shooting needs to stop before someone gets killed. Marie Burke says on July 8, two bullets struck her home. One of the bullets went through a window next to the front door. She says, "I could not believe the sound. I couldn't figure out what it was. It sounded like someone had pushed over my china closet." Another bullet lodged in some bricks at the front of the house.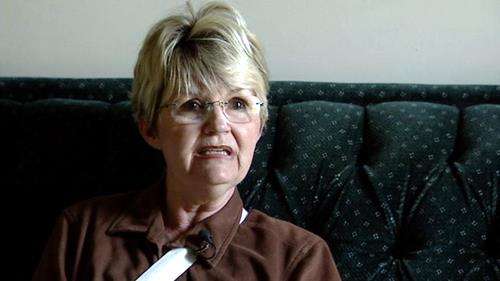 She says, "I'm familiar with this because we've had two other homes in our ward that have been shot through." In one case, bullets illegally fired from the range struck a neighbor's house. Prosecutors chose not to press charges in that case, even though Range Manager Chuck Cunningham says he gave video of that shooting over to police. Police say they weren't aware of a video until recently.
Then, those shots came from the Bountiful Lion's Club Rifle Range. But this time, Bountiful police don't think the shots came from the range, they believe the bullets came from above it, from the U.S. Forest Service land. Bountiful police Lt. Randy Pickett said, "Unfortunately, there's not a whole lot we can do." That's because barring some restrictions, it's legal to shoot on U.S. Forest Service land. Pickett said, "Of course, if someone were to get shot or seriously hurt, then the dynamics of it would be different."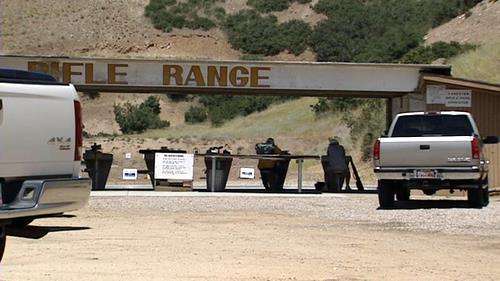 Marie says that's not good enough. She says, "This is a deadly business, and it can't just be passed off as, 'Well, nobody got hit this time so it's OK.' It isn't OK."
The Burke's say they're not against people shooting, they're against people shooting toward their home. Marie says, "I think people can shoot all they want, but I think they need to be in an area so they're not shooting down between trees, passed the sliding doors and through people's homes and missing them by 4 feet." Police don't have a lot to go on and have closed the case.
Police say they're increasing their presence in the area and working with Davis County Sheriff's Office and the U.S. Forest Service.
As for the Bountiful Lion's Club Rifle Range, it told us it watch patrons closely to make sure no one is using unrestricted weapons in areas that could potentially hit a home.
E-mail: mgiauque@ksl.com
E-mail: lprichard@ksl.com
×
Most recent Utah stories