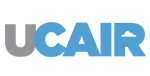 This story is sponsored by UCAIR. Show UCAIR about Utah air.
Like it or not, inversion season is here. Unfortunately due to the state's unique topography we can't completely prevent inversions from happening. But, we can make a big difference in how bad the air gets. Every time we start our car, idle, light a fire, turn up the heat – it all contributes to a relentless, long-lasting chain of polluting events.
So just like we prepare for winter by winterizing our homes, consider the following 10 things as a to-do list of how to make our air quality better this winter:
1. Drive your newest car, and get it tuned. A well-tuned vehicle runs more efficiently and captures much of the exhaust, rather than letting it escape the tailpipe and pollute the air.
2. Don't burn wood. You can replace that old wood-burning stove with a more efficient, cleaner electric or natural gas option. And remember, Utah regulations prohibit you from lighting a wood stove or fireplace on inversion days – with an exception of those who use it as their sole source of heat.
3. Be idle free; warm your vehicle by driving it.
4. TravelWise! Work a flexible schedule – commute during non-peak driving times. If you can, work with your boss to telecommute on days the inversion is building.
5. Trip chain. If you have to drive to work, take your lunch and plan to run all of your errands at once.
6. Buy a transit pass or join a carpool group.
7. Conserve energy. Buy energy star or energy efficient products.
8. Buy less toxic or nontoxic materials for personal care, household and auto products.
9. Use a snow shovel, rather than a snow blower. It will help you burn calories and is better for our air!
10. Check the DEQ air quality forecast before you leave your home. You can also download the Utah Air App on your phone.
For more tips on what you can do to make a difference this inversion season and all year long, visit the Utah Clean Air Partnership (UCAIR) website at UCAIR.org.
×