Estimated read time: 3-4 minutes
This archived news story is available only for your personal, non-commercial use. Information in the story may be outdated or superseded by additional information. Reading or replaying the story in its archived form does not constitute a republication of the story.
PROVO — On the first day of BYU's winter semester, one of Kalani Purcell's classes in her sociology major was cancelled.
If that wasn't an omen for how her first season playing Division I women's basketball was going to go, consider the numbers.
Purcell is currently the No. 7 rebounder in the nation, pulling down 11.6 boards per game in her first season of Division I basketball to go along with 10.2 points and 4.2 assists. She's also coming off a West Coast Conference player of the week performance, averaging 11.5 points, 8.0 rebounds, 6.0 assists, 2.5 steals and 1.0 blocks to help BYU to a pair of wins at Santa Clara and San Francisco.
Purcell picked up her sixth double-double of the season with her 17-point, 12-rebound effort against the Broncos.
After the Hamilton, New Zealand native was forced into a primary scoring role during her two seasons at Hutchinson (Kansas) Community College, she's relieved to be able to settle into other roles on a team with scoring options like leader Lexi Eaton Rydalch, Makenzi Morrison Pulsipher and recent double-digit scoring threat Kylie Maeda.
"That was a different mentality for me (at Hutchinson)," said Purcell, whose Cougars host league-leading Gonzaga at 7 p.m. MST Thursday night. "I had to change from being an all-around player to being a pure scorer. Coming back here, it's been just old habits. I don't need to be a scorer.
"We have plenty of scorers."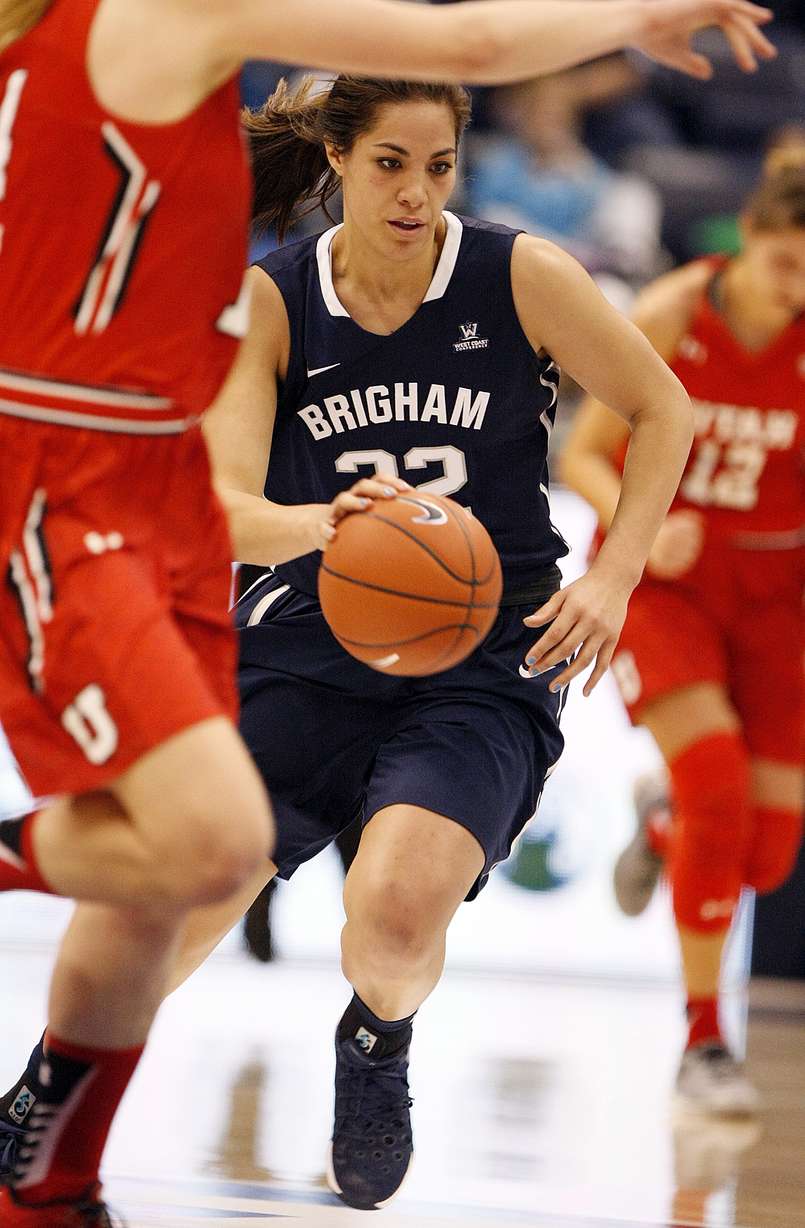 The extra threat has made BYU (12-4, 4-1 WCC) more explosive in the West Coast Conference, where the Cougars are currently tied for second with San Diego in league play.
Rydalch currently ranks seventh in the country with 23.6 points per game. But she credits a lot of her success to Purcell for forcing favorable matchups for the former Springville High standout.
"She's a matchup nightmare," Rydalch said. "She's a post player that can pass it like a guard, drive it like a guard, shoot like a guard, and she hustles. She just does it all. It's tough."
BYU coach Jeff Judkins calls Purcell the best rebounder he's coached in his 13 years presiding over the Cougars' women's basketball program.
"I think we're seeing Kalani can be an All-American, with the way she plays both ends of the floor," Judkins said. "Her and Lexi are a tough duo. I'm glad I don't have to prepare for them. They are hard to guard. They're smart, and they know how to work really well together."
In addition to Hutchinson, where she averaged 18.7 points and 11.8 rebounds per game in addition to tallying the school's first-ever triple-double, Purcell has had to adapt from the international game. The former New Zealand U-17 standout initially struggled with the NCAA's new emphasis on hand-check fouls — but she's gotten used to it, playing with four fouls five times in the last six games and only fouling out once.
She's also been the primary second-help option in BYU's rotating man-defense, limiting other teams' opposing scorers while guarding up to two players at once.
"I consider myself a fairly good defender," Purcell said. "The only thing was the new rules with hand checking; that was the hardest thing for me. But I think I'm adjusting to it."
The Cougars could send a statement to the WCC with a win over the defending champion Bulldogs on Thursday. The win would go a long way in a league Purcell said has been "faster" than ever she expected.
"I was expecting it to be a lot faster, and so far it has been," she said. "It's been a very fast-paced league so far, and a lot more physical. But that's more fun for me. I'm enjoying it a lot more."
×
Photos
Related stories
Most recent Sports stories