Estimated read time: 3-4 minutes
This archived news story is available only for your personal, non-commercial use. Information in the story may be outdated or superseded by additional information. Reading or replaying the story in its archived form does not constitute a republication of the story.
DRAPER — The teens, in neon vests, started slicing potatoes at 6:30 a.m.
Four miles south, about 30 other students showed up to do music therapy with elderly Alzheimer's patients.
To the north, more teens were working with children with autism at the Spectrum Academy.
All in all, 230 seniors at Juan Diego Catholic High School did not go to school this week. Instead, they crisscrossed the city as volunteers.
Dave Brunetti, the director of campus life and service at Juan Diego, remembers his first volunteer experience. As a student at Judge Memorial Catholic High School, he was sent to assist special education students several times a week.
"I will never forget how uncomfortable I was," Brunetti said. "I remember very specifically having to remind myself that there was something greater for me to experience, and I really had to force myself to walk in the doors."
It was that experience with the uncomfortable that Brunetti wanted Juan Diego students to feel, too. Although service has long been a part of Catholic high school education around the country, Brunetti wanted students to do something more meaningful than dropping off old clothes or canned soup.
So the school contracted with 27 agencies around the city and canceled classes for a week, instead sending its seniors into the city to volunteer with refugees, the homeless and traumatized youths.
Adriana Johnson, 18, spent her birthday Thursday volunteering with students with disabilities at the Kauri Sue Hamilton School.
"They are so happy," Johnson said. "About anything. You just go smile at them, and they smile back. You hold their hand, and they just sit there and hold your hand for the longest time."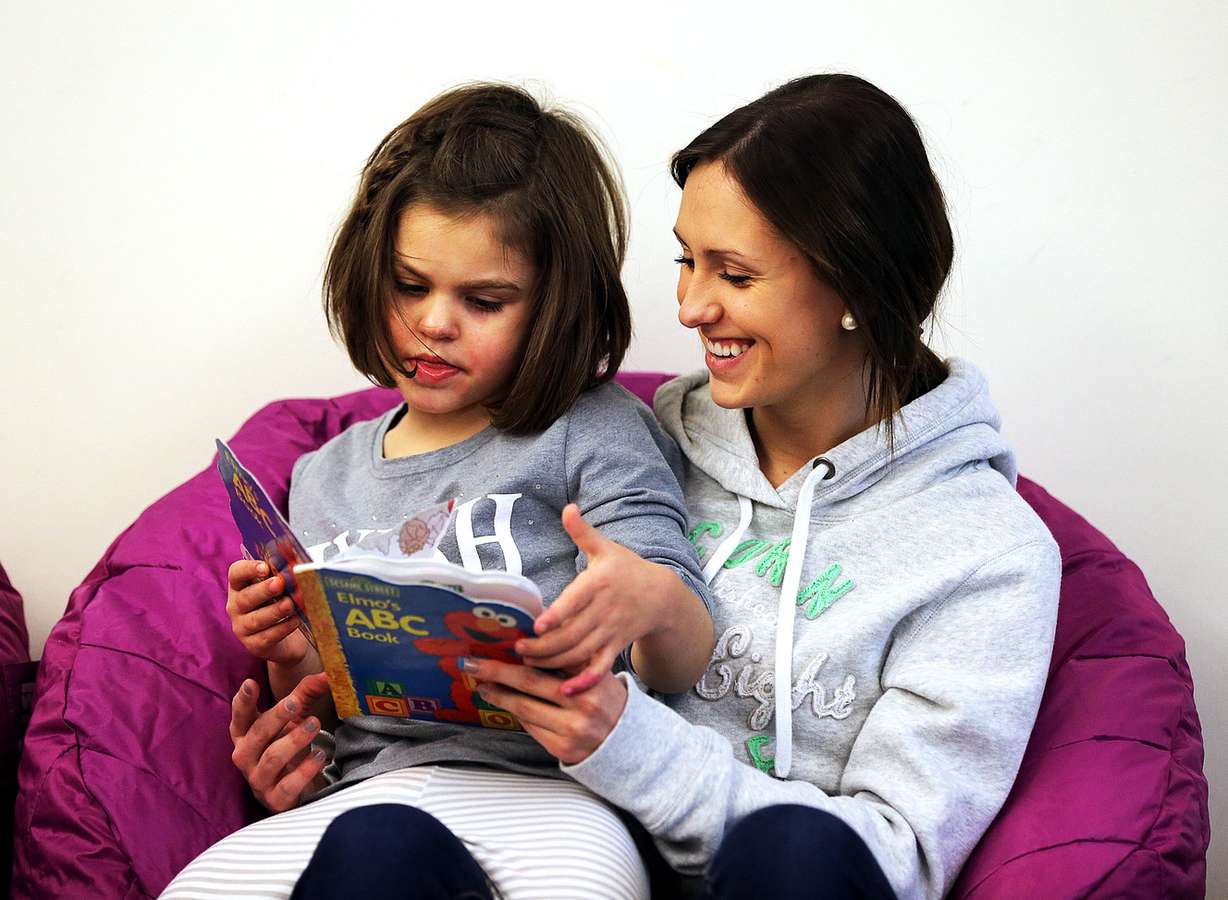 At first, Johnson said, she hung back, terrified of talking to or touching the students, who range in age from 6 to 17.
But soon she began to connect with them, especially one student who is wheelchair-bound due to a problem with her spine. Johnson and her peers spent the day from 8:30 a.m. to 4 p.m. feeding the kids, transporting them and helping them in physical therapy and class.
She called the experience "life-changing."
"For me, I take things for granted a lot," Johnson said.
In a world that has witnessed stunning acts of violence perpetrated by people claiming a faith or a political stand, Brunetti said administrators felt it was their "responsibility as educators to provide these students with experiences that would prepare them to be more compassionate, less judgmental, more forgiving, more conscious of the bigger world around them."
"You can only do so much of that in a classroom," he said.
Some of the agencies have already reached out to the school to ask if students can stay longer, given how deep some of the connections have been, Brunetti said.
Johnson, exhausted from a long day of volunteering Thursday, said it would be hard to say goodbye to the children.
"I really do wish I could spend the rest of the semester of my high school career helping them," she said.
×
Photos