This archived news story is available only for your personal, non-commercial use. Information in the story may be outdated or superseded by additional information. Reading or replaying the story in its archived form does not constitute a republication of the story.
SALT LAKE CITY — If you must drive, get on with it.
Don't just sit there and let your car warm up — it is a machine that is designed to move after all — and all you're doing is adding to the state's notorious wintertime pollution problems.
Results from a 14-month collaborative study show that 75 percent of a vehicle's combined emissions occur within the first three minutes after it has sat for 12 hours for more.
It's called a "cold start," and if drivers want to help clean up Utah's dirty air, they should avoid it if possible.
"Cold starts are a big issue for air quality. That is one of the reasons we say, 'If you don't have to start the car that day, avoid it and use another alternative,'" said Joe Thomas, director of Weber State University's National Center for Automotive Science & Technology.
Thomas knows that leaving the car turned off is not always an option, so if you must do a cold start, he and other researchers say to refrain from letting the car sit and idle.
'No need' to let car warm up
"We found there is no need to warm up your car," Thomas said. "You can get up in the morning, start the car and just drive. The best thing you can do for emissions is to not idle your car."
In partnership with the Utah Department of Environmental Quality, WSU researchers also teamed up with Utah State University to study cold starts, idling and their connection to emissions from 70 models of cars that are typical of those driven along the Wasatch Front.
They had hoped to wrap up the study earlier but decided to take advantage of the unusually cold temperatures in December and into January — coupled with the inversion — to conduct additional tests.
Thomas said there have been cold start studies done around the country, but none at an elevation of 4,200 feet, like the Wasatch Front.
"Our inversion is well-renowned in the country," he said. "We have some of the toughest, strongest, coldest inversions you can imagine."
Many Utahns may have grown up in an era when it was advisable to let an engine warm up before revving the car down the street. Modern day remote starts add to the problem.
"Remote starts are not an air quality strategy. They are a convenience," Thomas said.
Modern cars warm up more quickly when they are driven, he said, and the faster they reach the optimal operating temperature, the fewer emissions that spew from the tailpipe.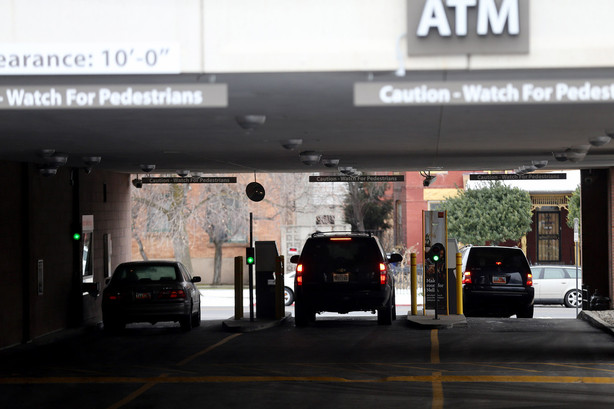 When a vehicle reaches that optimal temperature, the catalytic converter can reduce emissions by 99 percent, the study shows.
"You start the vehicle and then run it," Thomas said. "That driving event actually helps the catalytic converter — our last defense for air quality in your car — to warm up faster and do what it is designed to do: reduce emissions."
Even using the car you parked in the garage overnight — as opposed to the one that sits outside — helps to reduce emissions because it takes less time to get the engine to that optimal temperature, he said.
When it comes to idling, researchers found that even five minutes is too long and contributes to the area's pollution levels, 48 percent of which comes from tailpipes in Salt Lake County.
"For a short stop, say about five minutes, on average, our studies have shown your vehicles emits three to four times more oxides of nitrogen and unburned hydrocarbons during a five-minute idle as opposed to shutting it off and restarting the engine," said Randy Martin, the study's collaborator at Utah State University. "Carbon monoxide emissions can show even a greater disparity"
Thomas, who also works for the state Division of Air Quality as one of its managers, said he gets asked all the time how long is too long when it comes to idling, or how brief is too brief.
"If you put the vehicle in park, you are making a conscious decision that you are going to be there awhile. Turn it off," he said.
The study, which is expected to have final results ready by spring, was one of 14 air quality-related research efforts paid for with funding from the Utah Legislature.
Contributing: Mike Anderson, Peter Samore
×
Photos