Estimated read time: 1-2 minutes
This archived news story is available only for your personal, non-commercial use. Information in the story may be outdated or superseded by additional information. Reading or replaying the story in its archived form does not constitute a republication of the story.
An auto-pedestrian accident in Salt Lake ended the dreams of a woman training for a marathon.
The woman was running along 1500 East near 1500 South this morning when she was hit by a car, injuring her knee and ankle.
Police say the car's driver was trying to make a right-hand turn to go northbound and pulled out in front of the jogger. "She actually went up onto the hood and then came back down," said Salt Lake City police officer Dax Shane.
Shane says the victim told the driver she had been hit, but the driver never stopped.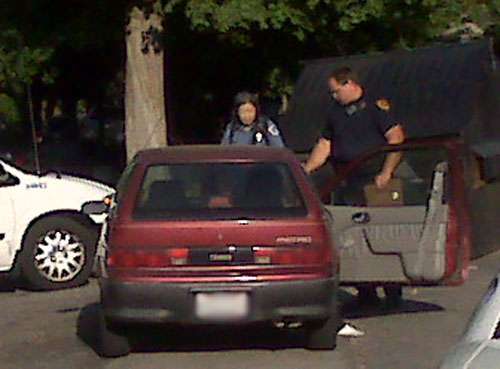 The victim and witnesses followed the driver to a nearby bagel store. They called police, who say the driver stuck to her story. "She still thinks she hit a curb and she didn't realize that she had hit anyone," Shane said.
Police say there's a lesson to be learned here. "Anytime you've been involved in an accident, whether or not you felt that you haven't hit anyone, you always want to stop and wait for police and make sure there's no accident, and go from there," Shane said.
The jogger suffered only minor injuries. She was treated for a bruised knee and an ankle injury. But the crash may have ended the her ability to compete in a marathon that she was training for.
Police say the driver of the car was cited for hit and run.
E-mail: mrichards@ksl.com
E-mail: syi@ksl.com
×
Most recent Utah stories