Estimated read time: 4-5 minutes
This archived news story is available only for your personal, non-commercial use. Information in the story may be outdated or superseded by additional information. Reading or replaying the story in its archived form does not constitute a republication of the story.
SALT LAKE CITY — Another year has passed, and 2015 proved to be very eventful. Read below for KSL's five most-read stories and five most-watched videos from this year.
Most-viewed stories:
=====================
Juvenile suspect in police custody after death of 12-year-old girl
=======================================================================================================
West Valley police say a 15-year-old boy killed a 12-year-old neighbor, Kailey Vijil, early Friday and left her body in a horse pasture.
West Valley Police Chief Lee Russo said it appeared that there was no prior relationship between the two, yet the teen somehow was able to convince the young girl to walk outside her house at midnight and go with him.
After more than two months of investigation, police identified the body found in a suitcase along I-80.
DNA results from the Las Vegas Metropolitan Police Department identified the victim Wednesday afternoon as Las Vegas missing person Susana Villalavazo-Jiminez, 46.
The LDS Church confirmed Thursday that children living with same-sex parents or guardians will not be allowed membership in the church until reaching "legal age" and the individual "disavows the practice of same-gender cohabitation and marriage."
He planned it all so carefully — a choreographed execution of two former colleagues, broadcast live to a horrified television audience. Hours later, he shared his own recording of the killing worldwide on social media.
A mother and her young son were killed and three others critically injured in a two-car crash in Spanish Fork Canyon Saturday.
The Jacobsen family was reportedly driving home to Cleveland, Utah, after attending a high school rodeo event in Oakley, when a Dodge Intrepid pulled out in front of them Saturday evening.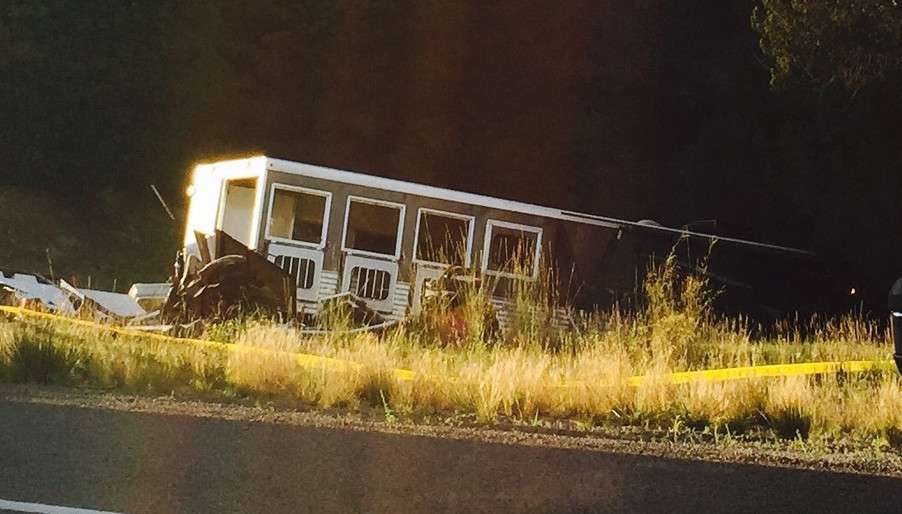 Most-viewed videos:
A postal carrier has delivered more than the mail to a Sandy boy, collecting shelves full of books for the child to read as his story has unexpectedly spread around the world.
Ron Lynch was delivering the mail when he spotted 12-year-old Mathew Flores fishing advertisements and newsletters out of a junk mail bin. The boy told the mail carrier that he was looking for something to read.
Great Basin National Park employees are trying to solve the mystery of a 132-year-old Winchester rifle found in the park.
The rifle was found and recovered by park archaeologists in November, according to the Great Basin National Park Facebook page. The firearm was found leaning against a tree in a remote rocky outcrop. Park officials believe the rifle hadn't been located sooner because the weathered, cracked wood stock and brown rusted barrel blended into the juniper tree.
A Price family was caught in a flash flood on Lake Powell and captured photos of the terrifying incident.
Dennis Slavensky said his family and several friends took a trip to Lake Powell on June 4. Slavensky said they checked the weather report before leaving Utah and saw there was a chance of scattered rain showers on Friday and Saturday, but there were no warnings of flooding.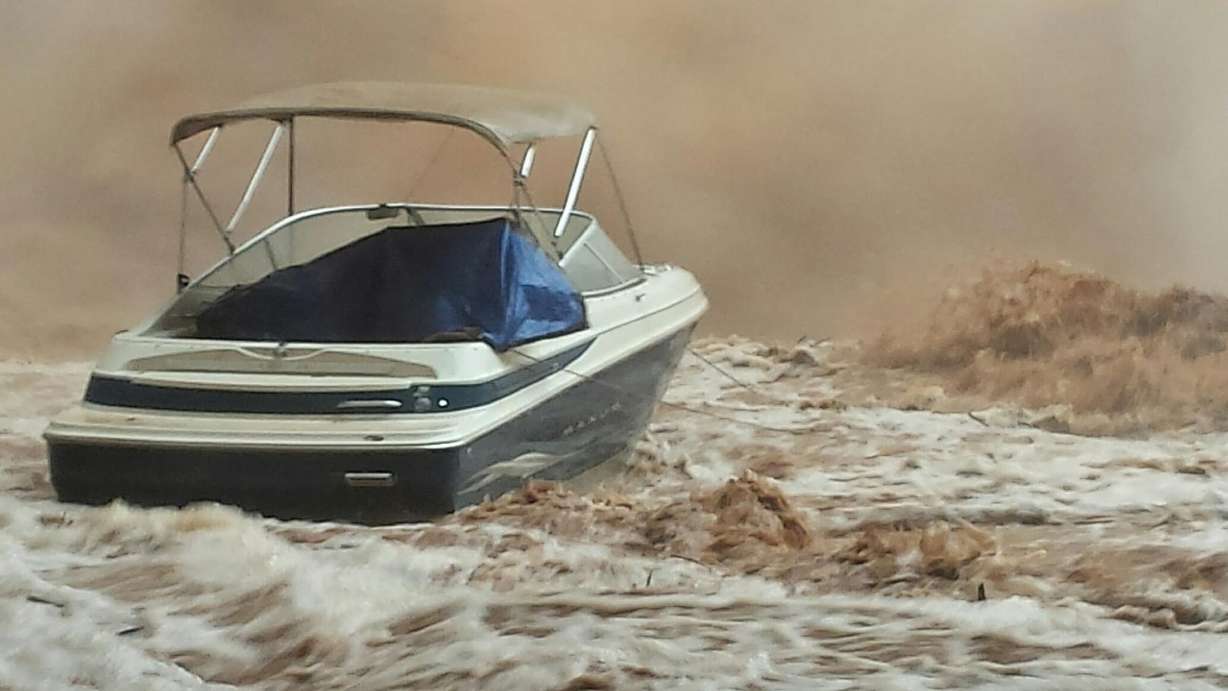 Body-cam footage released of the rescue of infant Lily Groesbeck in a Spanish Fork crash, and the ER doctor who cared for baby Lily recounted his experience for the first time.
The footage shows one officer, among the first responders, running to the water, then calling back 90 seconds later to report that he could see someone trapped inside. Officers began attempting to flip the car over before realizing the living occupant was a baby, at which point their urgency increased.
Less than three minutes after he was approached by a Salt Lake police officer, James Dudley Barker began to scream.
"I'm trying to make a living," Barker is seen yelling in footage captured by the officer's body camera Thursday afternoon. "I'm doing my business!"
Editor's note: The contents of the raw body-cam footage are intense and may be stressful for some viewers.
×
Most recent Utah stories