Estimated read time: 4-5 minutes
This archived news story is available only for your personal, non-commercial use. Information in the story may be outdated or superseded by additional information. Reading or replaying the story in its archived form does not constitute a republication of the story.
KSL team coverageIt's been a dangerous week on Utah roads for semi trucks. We've reported on a serious crash every day this week. But are the semi drivers the ones to blame? Not according to the Utah Highway Patrol (UHP).
They estimate in accidents, truck drivers are at fault about half the time. The other 50 percent falls on regular drivers and congested roads.
England Trucking driver Tom Draper is on the road, and while he loves his job, it's never easy. He says, "If I make a mistake, someone could die."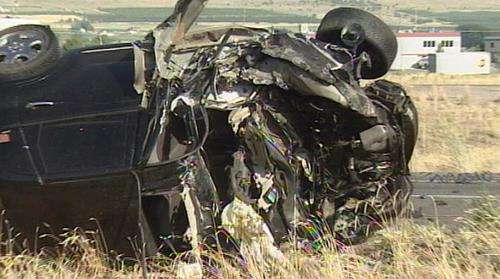 If Draper ruled the roads, he'd have everyone leave more room between vehicles, be more sensitive to a semi's blind spot, and he'd stop cars from pulling suddenly in front of him. "You don't want to pull in front and hit your brakes 'cause we're hauling 80 tons," he says.
Two semi truck drivers involved in yesterday's fatal crash have been arrested. Police believe one driver was driving recklessly and caused the wreck; the other was indirectly involved but was found to have marijuana in his system.
It's a very tragic time for the victim's family. They are remembering her as a giving person who was there to help anyone in need.
Twenty-eight-year-old Melissa Sandoval of Santaquin was on her way to work in Springville yesterday morning when she was killed in the crash. She worked at an auto parts store, and her family says she knew more about cars than most men.
Sandoval was driving near Payson when witnesses say she was sideswiped by a semi truck, which caused her to lose control and go into the median then crash into a tanker truck in the southbound lanes.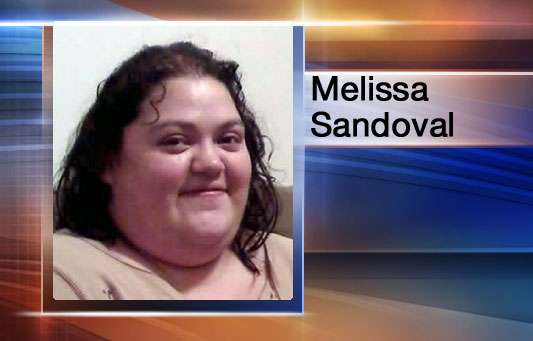 "He moved over into the left lane, and they made contact as he moved over into the left lane. She went off the left shoulder of the road and over-corrected back onto the northbound side. That's when they hit again and she went down into the median," explained trooper Cameron Roden, spokesman for the Utah Highway Patrol (UHP).
UHP arrested both truck drivers. Troopers accuse Marcus Winzer, of Los Angeles, of driving recklessly and causing the fatal accident. He faces charges of reckless driving and a log book violation for being on the road longer than allowed by law.
The shock of the accident and news of his impending arrest caused Winzer to pass out, and he required medical care before being taken to jail.
Troopers also arrested John Caouette, of Salt Lake City, who was driving the southbound semi. He tested positive for marijuana use, and while he did not cause the accident, his drug use may have been a factor in the outcome.
"We're sad to see instances like this when somebody is killed and other people are brought into it. It affects a lot of people, especially where you cross into opposite lanes of travel. We're just glad more people weren't hurt," Roden said.
On Tuesday, a FedEx semi rolled in a construction zone on I-215. Wednesday, a semi speeding along Bangerter Highway caused hours of backup. And last week, a semi hit a car on I-80.
Trucking industry bosses say that's not necessarily an indication of bad driving. Dan England CEO of CR England Trucking, says, "Our roads are becoming so much more congested nowadays, and with that congestion, obviously, more opportunities for collisions between vehicles."
Draper knows other drivers who've been in bad accidents and haven't been able to get behind the wheel since. He says what he wants is for everyone to get home safely. "I don't want to be in your way any more than you want me in your way," he said.
Trucking companies are also starting to use new technology that alerts them with beeping when they drift out of their lane or someone is behind them.
Drivers should keep in mind, for a semi moving at freeway speeds to stop, it takes the distance of two football fields. Also, truckers' blind spots are significant. In a demonstration, we could see someone standing about halfway down the cab. But if she walked the equivalent of a lane change away, she disappeared.
Senior Trooper Rick Oaks told us in today's Talking Point that the one thing we could all do to better share the roads is, no surprise, reduce our speed.
E-mail: spenrod@ksl.com
E-mail: ngonzales@ksl.com
E-mail: rjeppesen@ksl.com
E-mail: sdallof@ksl.com
×
Related links
Most recent Utah stories