Estimated read time: 5-6 minutes
This archived news story is available only for your personal, non-commercial use. Information in the story may be outdated or superseded by additional information. Reading or replaying the story in its archived form does not constitute a republication of the story.
SALT LAKE CITY — Two Utah nonprofit organizations raised money to help an international group of law enforcement officials arrest child sex traffickers in Peru.
"It included the simultaneous raid of seven buildings, 100 officers were involved, six arrests were made," explained Dan Baird, CEO of Crack the Crowd — a group that raised money for the operation in Peru and also consults for Utah-based Child Rescue. "A total of 36 people were freed from slavery, including 11 children; two of those were 4 years old and 7 years old, I mean really young kids."
Anti-human trafficking advocates call the bust in Lima, Peru, on Dec. 5 one of the largest for the Peruvian government. On its website, the U.S. Department of Homeland Security reported the arrest of Joshua David Brown, 64, a U.S. citizen from New Hampshire, along with five Peruvian nationals, for investigation of child sex trafficking. They face charges of human trafficking of minors, pimping and pandering, according to U.S. Immigration and Customs Enforcement. The bust was part of a joint operation between law enforcement officials in Peru and the U.S. Officials accuse Brown and others of facilitating online sex acts with underage girls in Peru for thousands of dollars for the past 10 years.
"We have kids who were trafficked along the Amazon," explained Terry Palmer, director of Backyard Broadcast, the teen awareness and prevention arm of Child Rescue. "The boys were starved and barely fed so that they would remain small so that they could work down in the mine shaft."
Palmer said that once police rescue survivors, as was done in Peru, the hardest part of the mission begins — the after care. Palmer said that at least 20 high school and college age students would head to Peru in June 2016 to help with after care, which includes "providing fundraising efforts so that the kids have a safe orphanage or after-care facility," she said. "You can give them a roof over their heads that's great. You can give them shelter that's great. You can give them a bed to sleep in, but these kids need much more treatment than that; that's true of any kid that's been through this kind of trauma."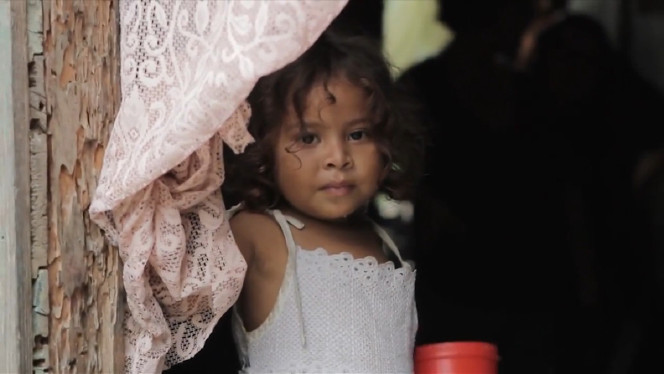 Child Rescue
Groups like Child Rescue, along with their teen awareness arm, Backyard Broadcast, work to train law enforcement officials in child prostitution, a "contradiction of terms," said Baird.
"If these are minors, they are not prostitutes, they are victims of a crime. There's some other individual who has tricked them into or has them held hostage," he explained. "There are a lot of officers in the United States that are very good at their jobs but sometimes they need to be thinking just a little bit further to recognize that what they've just interacted with or even arrested is not an underage prostitute but a victim."
Some Utah police departments regularly work to rescue victims through undercover child sex trafficking stings. Officials said education and awareness is key to rescuing survivors.
"The ability for us to remove victims from their circumstance and put them in a better position," said Sgt. Jason Ackerman, Unified Police Department. "Where they can continue to provide for themselves in a more structured and less abusive environment."
Ackerman oversees undercover sex trafficking operations in the Salt Lake County area. He said his team is monitoring child sex trafficking rings in "public hotels, they are out of houses and on the streets. We see them in every socio-economic class there is."
Ackerman said investigations cover cities such as Holladay, Kearns, Magna, Midvale, Murray, Salt Lake City, Taylorsville and West Valley. He also said Utah law enforcement officials have developed relationships with Portland and Las Vegas because traffickers will transport minors to these states, including Utah.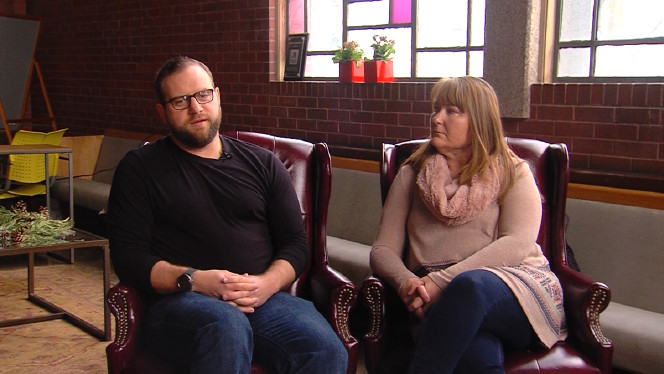 KSL-TV
"It's very difficult to track them because they are very mobile and they move across states lines in a short amount of time," explained Ackerman. "So it puts a strain on law enforcement because by the time we find out information, the perpetrators have moved on."
Ackerman said fighting trafficking takes awareness from police officers, community members and lawmakers to recognize the signs and stay one step ahead of the perpetrators.
"Technology has changed and the game has changed. We have fallen behind the times with our justice system and the laws we have to enforce these types of violations," said Ackerman. "The laws that we have right now are a good foundation, but technology has changed and the game has changed."
To help survivors recover after their trauma, Ackerman said everyone needs to pitch in.
"Often times they leave these circumstances with only the clothes on their back. They struggle with finding employment, where they're going to live — with no money and no ability to provide for themselves," he explained. "So it's very easy for them to go back into the lifestyle that we're trying to bring them out of if we don't have a strong support structure for them."
Finding and receiving money to accomplish rescue missions is always a challenge, Ackerman said.
"We don't believe we are going to end this, but we are certainly going to try to disrupt it," said Ackerman. "We're trying to widen our net and create more assistance through our communities and improve our ability to investigate these types of crimes."
As for Dan Baird, he hopes more people will join him and his group in their efforts to raise funds for more rescue missions.
"It wasn't that much work and we changed the course of someone's entire existence," he explained. "This was not a small thing for them. This was huge. It feels really good. It's really hard to have a bad week after potentially changing someone's life."
×
Photos
Related links
Most recent Utah stories