Estimated read time: 1-2 minutes
This archived news story is available only for your personal, non-commercial use. Information in the story may be outdated or superseded by additional information. Reading or replaying the story in its archived form does not constitute a republication of the story.
CARTERSVILLE, Georgia — A bright fireball lit up the Georgia sky Thursday evening.
Six of NASA's meteor cameras in the southeastern United States captured the show at about 5:33 p.m. CST. The fireball soared over the town of Georgia, which is southeast of Atlanta, at an altitude of about 50 miles, according to NASA.
"From its brightness, it is estimated that this piece of an asteroid weighed at least 150 pounds and was over 16 inches in diameter," a post on NASA's blog reads. "It entered the atmosphere at a steep angle and moved almost due south at a speed of 29,000 miles per hour."
Eventually the fireball burned up at an altitude of 17 miles above Locust Grove, Georgia. It slowed to 9,000 miles per hour before its demise. NASA's researchers are working to analyze the activity. They said remnants of the fireball — known as meteorites — could be on the ground.
Fireballs are classified as meteors that appear brighter than the planet Venus, according to NASA.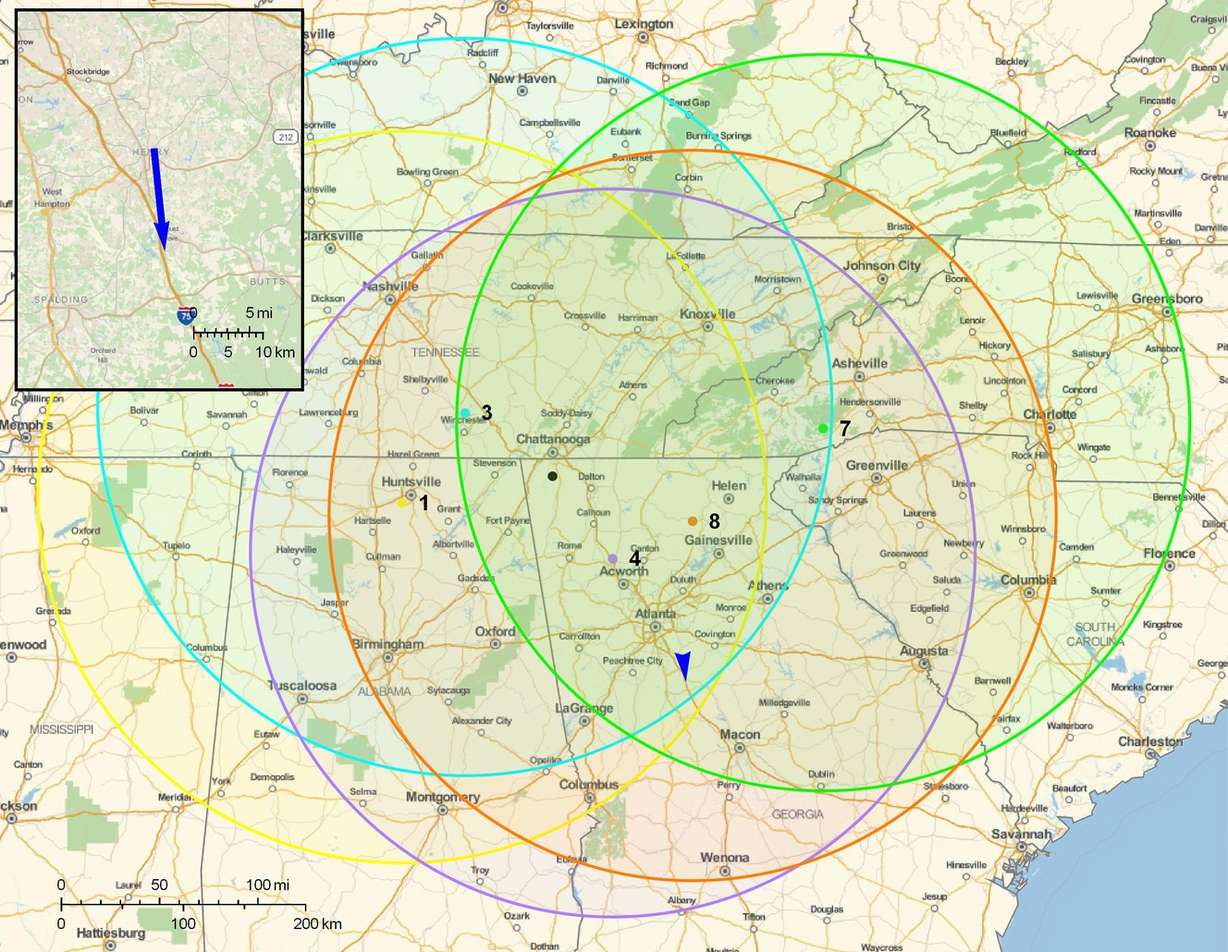 ×
Photos
Related links
Most recent Features stories