Estimated read time: 4-5 minutes
This archived news story is available only for your personal, non-commercial use. Information in the story may be outdated or superseded by additional information. Reading or replaying the story in its archived form does not constitute a republication of the story.
SALT LAKE CITY — In spite of potential opposition from a mob, a Utah-based wildlife group is playing a role in the rescue of an elephant that was removed over the weekend from a Hindu temple near Mumbai, India.
The group says the elephant, named Suraj, has been brutally abused for many years and even had one ear torn off because of a beating.
The rescue involved dozens of Indian police officers assisting an India-based wildlife group called Wildlife SOS in their first major action at a Hindu Temple.
The group's USA chapter is based in Salt Lake City, and Utah resident Lavanya Raju is in India to assist when Suraj arrives at a wildlife sanctuary.
"Suraj the one-eared elephant was just rescued in what was likely our most dangerous rescue operation our team has ever conducted," Nikki Sharp, executive director of the USA chapter, read from an email. "He is now safe on our elephant ambulance and will be traveling to our rescue center."
The group has partnered with Utah's Hogle Zoo in recent years to save elephants — and dancing bears — from abuse by educating Indian animal handlers and by placing abused animals in wildlife sanctuaries.
"We estimate that 95 percent of all the captive elephants in India are really, really suffering," Sharp said.
'Trust and positive enforcement'
Eric Peterson, elephant manager at Hogle Zoo, returned a few days ago from India where he helped train elephant handlers at a Wildlife SOS sanctuary. He said he's surprised that a species of animal held in such high esteem in India is so abused.
"It's revered to them, and it's sacred to them," Peterson said. "But yet they treat it so horribly, and that was disturbing to me, you know?"
His mission to India was aimed at teaching Indian elephant handlers new techniques to replace traditional Indian methods that Peterson considers abusive.
"It's intimidation," Peterson said, describing Indian animal handling procedures. "It's based off of intimidation and fear. Whereas our method of working with elephants is based off of trust and positive reinforcement. To begin with, you have to earn the trust of the animal."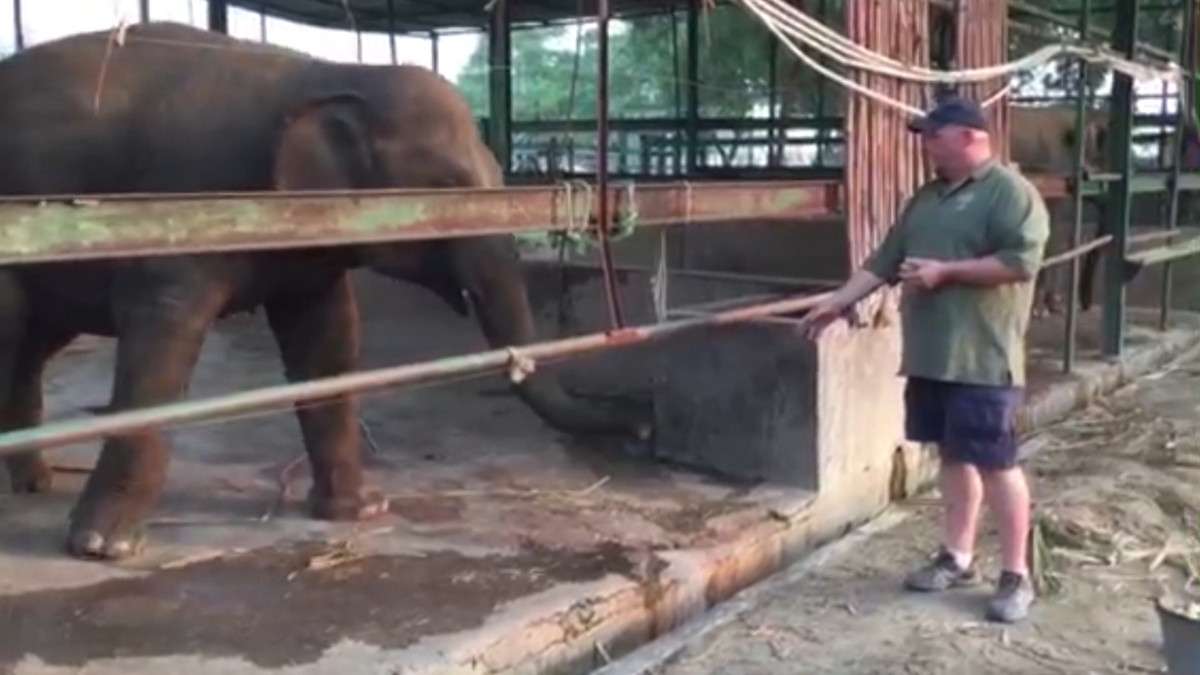 When Sharp founded the USA chapter of Wildlife SOS in Salt Lake City, it was the only chapter outside of India.
She said India once had a million elephants in the wild but the population in recent years has plummeted to about 20,000 because so many are trapped and held captive under miserable conditions. She said they are often beaten and starved, forced to work or perform for tourists and chained up at Hindu temples for worship under harsh conditions.
"A lot of them live in chains for decades, never, ever getting off of their chains," Sharp said. "They live standing on concrete, standing in their own feces and urine."
The partnership of Utah's Hogle Zoo and Wildlife SOS seems to prove that it's possible to overcome centuries of tradition. Wildlife SOS claims "a 100 percent success rate" in solving an earlier problem, abusive treatment of sloth bears that danced for tourists on the streets in India.
Saving animal lives
As a result of a decade-long effort, Wildlife SOS reports that all dancing bears — hundreds of them — have been removed from the streets. The last bear was placed in a sanctuary in 2009. The bear owners, essentially street beggars, went along with it because Wildlife SOS provided them with training and funding for new jobs.
"They are financially better off because the vocations they now have earn more income than dancing bears ever did for them," Sharp said.
After that campaign was over, Wildlife SOS turned its attention to captive elephants. The organization has rescued several elephants from circuses and other abusive situations in India, usually with support from the government and local police. India has some of the toughest wildlife protection laws in the world, Sharp said, but they often go unenforced.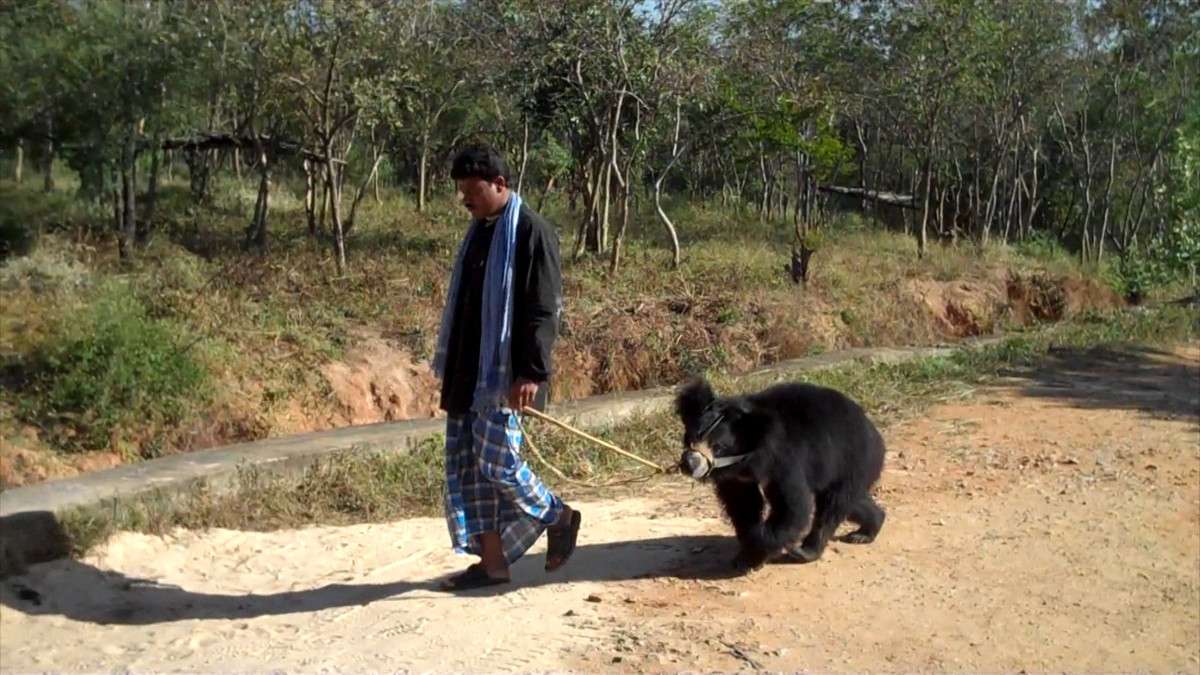 Wildlife SOS devised a rescue plan for Suraj, a 10,000-pound male elephant chained up at a temple near Mumbai, because his plight was considered especially severe.
"He hadn't been outside in years," Sharp said. "Hadn't seen sunlight (even though) his name in Hindi means 'sun'."
According to Sharp, Suraj's body and feet are covered with wounds and infections. "He lost his ear because of some of the beatings he has endured over his life," she said.
Suraj's weekend rescue was the first at a temple, but Wildlife SOS has carried out several earlier elephant rescues in other abusive circumstances.
In the past, angry mobs have opposed the organization's rescue efforts. That's why Wildlife SOS works with government permits and with police protection to enforce India's animal protection laws.
Suraj's rescue went down peacefully, according to Sharp. No one was hurt.
×
Photos
Most recent Utah stories