Estimated read time: 2-3 minutes
This archived news story is available only for your personal, non-commercial use. Information in the story may be outdated or superseded by additional information. Reading or replaying the story in its archived form does not constitute a republication of the story.
Team coverageA Boy Scout, missing in the mountains, is found after reconnecting with another scout group.
Trenton Taylor got lost in a rugged area of the High Uintas, a potentially life-threatening mistake, but he kept his head and was eventually found. This morning he was reunited with his grateful family.
The King's Peak area of the High Uintas is remote, rugged and relentlessly unforgiving. When the parents of the 14-year-old heard he was missing, they feared the worst. Brian Taylor, Trenton's father, said, "[It was] terrifying, heart-wrenching."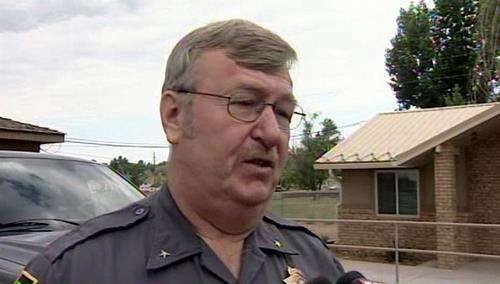 The Boy Scout said he got lost Tuesday when he mistook deer tracks for the horse tracks of Scout leaders who were already at the base camp. He spent the night alone in the cold with just a sleeping bag. Trenton said, "I just fell asleep. I mean, I had a couple of Cheetos, and then I fell asleep."
Trenton stayed on a trail and eventually met another Scout group around noon Wednesday. Due to sketchy cell phone coverage, the sheriff's office wasn't notified until 5 a.m. today that he had been found. "They came out this morning, and their leader was able to make contact with his parents on a cell phone, and they came and picked him up," said Duchesne County Sheriff Travis Mitchell.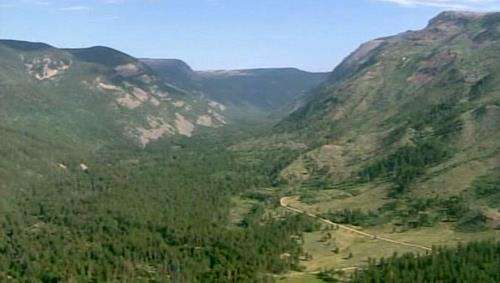 The sheriff said the teen likely walked 30 to 40 miles and survived by staying on the trail. Mitchell said, "Always stay with a group. Every time we've had a lost Scout in that area, usually it's because they've left their group and gone off on their own. Ninety-nine percent of the time that's the way it is." The sheriff said Taylor did the right thing by staying on the trail until he made contact with someone.
Trenton's father said, "I was elated. It's great that he was found. There's been other young men that weren't found. I feel for their family. We got lucky."
Trenton said, "He surprised me. I have another thing to say, 'Sorry, but don't panic.' That's what kills you, if you panic." Trenton said he panicked a little bit, but then he sat down and thought about the situation.
He also said, "I really like that you've come from all over to try and find me, and I thank you for it, and I'm glad I'm back."
This isn't the first time a Boy Scout has come up missing in the Uintas.
In June 2005, 11-year-old Brennan Hawkins disappeared while camping near the East Fork of the Bear River Boy Scout Reservation. After a massive search effort, he was found alive four days later. All he did was take a wrong turn after leaving a climbing wall. He ended up five miles away from camp.
In August 2004, another Boy Scout, 12-year-old Garrett Bardsley, headed back to camp to change out of his wet clothes near Cubberant Lake. Rescuers searched for him for weeks, but Garrett was never found.
E-mail: jdaley@ksl.com
E-mail: aadams@ksl.com
E-mail: athomas@ksl.com
×
Related links
Most recent Utah stories