This archived news story is available only for your personal, non-commercial use. Information in the story may be outdated or superseded by additional information. Reading or replaying the story in its archived form does not constitute a republication of the story.
SALT LAKE CITY — A local low-income family got a sad Christmas surprise when their van and all their presents were stolen.
Danielle Wirtjes said she and her family don't have much.
"This is low-income housing, so we don't have a lot of money here," she said.
Despite their circumstances, she and her husband always make sure there's money for Christmas, and they headed out together on Black Friday to get some deals on Christmas shopping.
"We were able to find a babysitter, and we went out and we bought electronics, kids toys like dinosaurs, cars, dolls, babies," Wirtjes said.
Most of the presents were kept in their van where they would be hidden from their children.
"Four small children get very nosy," Wirtjes said.
However, the following morning, Wirtjes and her husband discovered that their van —and all their Christmas presents— were missing.
"My husband had gone out late in the night to go get something from the convenience store," she said. "We woke up the next morning and for some reason I just happened to look out the window, and I was like, 'Where did you park the car last night?' and he's like 'In the driveway,' and I'm all, 'Ha ha, it's not there.'"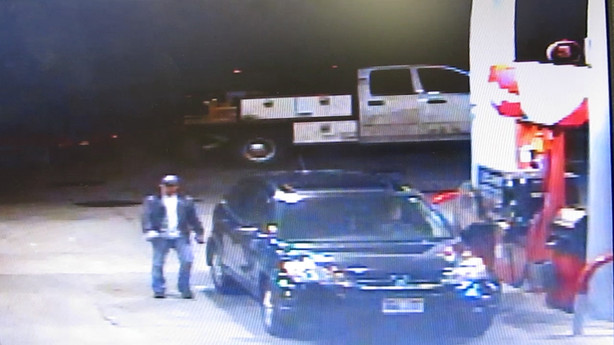 It was no joke. The family van, a 2000 Oldsmobile Silhouette, which they readily admit wasn't the nicest form of transportation, had been stolen. And for a family that keeps track of everything, the losses continued to mount.
"Everything was gone," Wirtjes said. "At first I thought, 'Oh my gosh, the car seats.' I had their coats, because it hadn't really snowed yet, and that was really hard, realizing that my kids didn't have coats."
For this mother, losing those coats was a huge blow. But with day to day tasks, the van has been impossible to replace and she's had to resort to public transportation.
"Carrying groceries, to get back on the bus with all my kids, it's not easy," Wirtjes said.
Presents, car seats, coats, all gone and WIrtjes learned her credit card had been stolen as well.
"The bank called me and said that somebody had found my card," Wirtjes said.
She'd left her wallet in the van and two of her credit cards —the ones Wirtjes said were declined —turned up in a parking lot. Frustrated that no arrests had been made, Wirtjes took matters into her own hands. She headed to the gas station in Lehi where her van had been and played detective.
"I went myself and I told them roughly the time," Wirtjes said. "They had surveillance, the man told me that he ran four of my cards for money and one of them went through. And then they went to Walmart, and tried to spend some money there as well."
Wirtjes told her kids that Christmas might not be what they'd hoped. And for the person who took her van, she has a message.
"What kind of person would take from somebody who doesn't have anything?" she said. "Like, how low can you be?"
The van license plate number is D032JT.
A family member of Wirtjes set up a GoFundMe account* for anyone interested in helping the family.
*KSL.com does not assure that the money deposited to the account will be applied for the benefit of the persons named as beneficiaries. If you are considering a deposit to the account, you should consult your own advisors and otherwise proceed at your own risk.
×
Photos