Estimated read time: 5-6 minutes
This archived news story is available only for your personal, non-commercial use. Information in the story may be outdated or superseded by additional information. Reading or replaying the story in its archived form does not constitute a republication of the story.
MAPLETON — A group of Mapleton residents are rallying the community in an effort to raise nearly $30,000 to buy prosthetic hands for a Ugandan man.
Elder Bernell Taylor and his wife, ReNae, of Mapleton, are serving a mission for The Church of Jesus Christ of Latter-day Saints in Uganda. They met Opedmoth Cosmas in the church's Gulu branch.
Bernell Taylor quickly realized that Cosmas, 23, was different from most men his age. Not only is Cosmas missing both hands, he is beaming with optimism and grateful for each day he has to live, Taylor said.
On Jan. 12, Cosmas caught his hands in a grinding machine he operated for work, leaving them badly mutilated. He was taken to a hospital where doctors amputated his fingers, Cosmas said in a video recorded by Taylor, leaving only two thumb-like stubs at the end of his arms.
"I don't mind about my accident because others are suffering more than me," Cosmas said in the video. "But God led my life up 'til now, and still it prepared for me something that I am supposed to do."
Taylor posted the video he made of Comas on his mission blog, where he records details of his experiences in Uganda. Steve Aldana and Ryan Moss, neighbors of the Taylors, responded to the post by creating an initiative to help Cosmas get new hands.
"Some have asked me why I am doing this, and my honest answer is, 'I can't think of a reason why not to do this,'" Aldana said. "This kid is in need, and Mapleton is a great little community. It just seemed like the right thing to do."
Aldana and a committee of about eight Mapleton residents meet weekly to discuss the efforts they have dubbed Hands for Cosmas. Information about the initiative can be found at handsforcosmas.com.
The committee discovered that prosthetic services were not available in Kampala, Uganda, and flying Cosmas to South Africa for medical attention would cost about the same amount as flying him to the United States, Aldana said.
The committee decided to fly Cosmas to Utah, Aldana said, and got him in touch with Dr. Phil Stevens, an orthotist and prosthetist at the Hanger Clinic in Salt Lake City.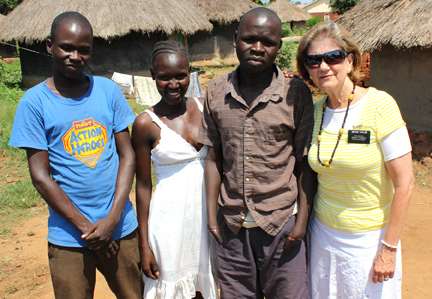 Over a Skype call, Stevens assessed the condition of Cosmas' hands, and, according to Aldana, he recommended Cosmas receive two sets of prosthetics — one for light work and one for heavy labor.
The light-work prosthetics are cosmetic, meaning they look like hands, fit like a glove, are flesh-colored and can be used for simple things like turning a page or shaking hands, Taylor said.
The other set is made of hooks. While the set isn't pretty to look at, it will allow Cosmas to grip and carry things for daily work, he said.
The predicted cost of both sets is $26,600, according to the initiative's website. With estimated travel costs amounting to more than $3,000, Aldana's group hopes to raise $29,850 in donations.
The prosthetics would enable Cosmas to work to provide for himself, Taylor said. Right now he works part time cleaning job sites, but it doesn't give him a lot to live off of, Taylor said.
"He's amazingly adept, using his stubs for hands," Taylor said. "There's just not much he can do because he can't grasp anything. He's very limited."
In addition to his day-to-day needs, Cosmas wants to save money to buy scriptures and missionary attire in order to serve an LDS mission in June, Taylor said.
As of Wednesday, Hands for Cosmas had raised $14,510, almost half of its goal.
Suzy Anderson, 41, a Mapleton donor, said the money raised so far has mostly come from small contributions by many community members.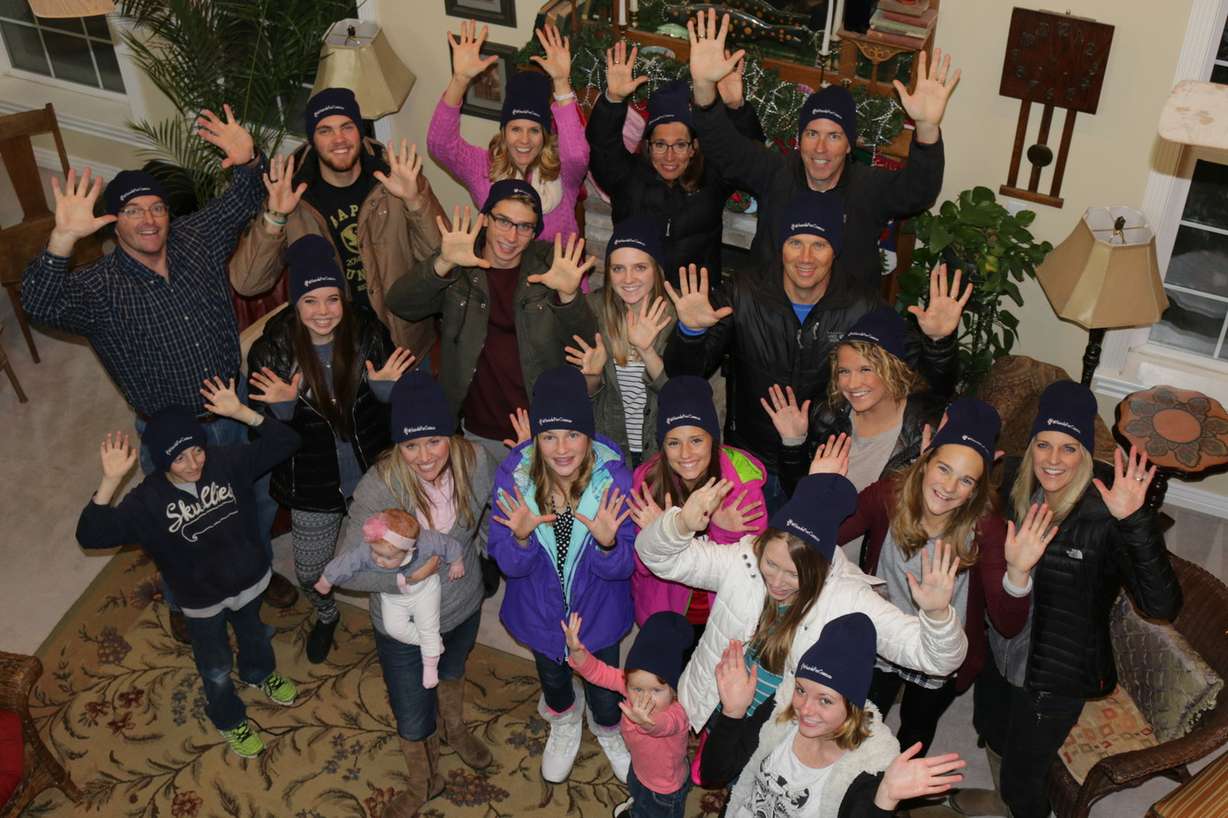 "One contribution could probably wipe it out from one wealthy person, but that's not what we're looking for," she said. "We want it to spread out upon different members of our community, so they can feel what it is like to help someone else who really doesn't even have the hands to help himself."
After hearing about Cosmas from Taylor, Anderson created a Hands for Cosmas youth committee. The youths, ranging from 12 to 18 years old, delivered 1,500 fliers to neighborhoods throughout the city, Anderson said.
"I didn't have to talk them into it. They just were so willing and so eager to help him," Anderson said. "I think their hearts were touched, and they just felt compassion for him and wanted to share of their abundance with him."
The youth committee continues to publicize the cause on Twitter, Facebook and Instagram using the hashtag #handsforcosmas.
The youth committee designed beanies with the hashtag on them, Anderson said, and they are discussing the best price and best place to sell them. The proceeds will go directly to Hands for Cosmas.
Aldana said the group of nearly 20 teens inspired him to use the Internet to spread the initiative. He and his committee started sharing their cause to contacts via LinkedIn. Aldana also included an announcement about Hands for Cosmas in his professional email newsletter that reaches more 30,000 people.
If all these attempts can't bring in enough money, Aldana said a couple of Mapleton residents agreed to pay the deficit.
As soon as Cosmas obtains his visa, his transportation to Salt Lake City will be booked, Aldana said.
He anticipates that Cosmas will arrive in Utah around Jan 18.
---
Tori Jorgensen is a Deseret News intern and current communications major at Southern Utah University. Find her on Twitter @TORIAjorgensen Email: vjorgensen@deseretnews.com
×
Photos
Related links
Most recent Utah stories