Estimated read time: 3-4 minutes
This archived news story is available only for your personal, non-commercial use. Information in the story may be outdated or superseded by additional information. Reading or replaying the story in its archived form does not constitute a republication of the story.
HIGHLAND — The young passengers of Richard Gray's school bus boarded "The Polar Express" this week, ringing bells and proclaiming "I believe!" before departing their magical ride.
Gray has driven a school bus for five years and recognizes that kids can get stressed. To create some fun for the kids, he adorns his bus with festive decorations in line with different occasions.
Just after Thanksgiving, snowflakes hung from the ceiling of the large yellow vehicle and a snowman rode on the front. As the month progressed, so did the decorations, and the "star bus" eventually became "The Polar Express."
Gray even went as far as dressing up like a train conductor and inviting the children to proclaim "I believe!" as they rung the bells hanging from a 6-foot leather strap on the bus. An elf on the shelf the kids christened "Jasper" even rode along on the bus.
Thursday, Gray dressed up as Santa and provided tickets for the kids with bells on them to remind them to believe.
"I just think that you just gotta know that these kids have an imagination in their minds, and it's fun for them to play along, and they do," Gray said. "And the synergistic thing that happens within the bus, it's really kind of fun to watch it all happen. ...There are times when children don't want to ride home with their parents, they'd rather ride home with their bus driver, so you know you're clicking when things like that happen."
Gray is the father of a man with special needs. His son was mainstreamed into the school system, and Gray had to "rely on the efforts of others" for his son's education, since he often traveled for work, he said.
His son died from cancer at 28 years old, just a few years before Gray retired. After he retired, he chose to give back to children what his son received as a student to honor his son's life, he said.
In between his bus rides, Gray volunteers as an aid for first-graders who need extra help in their schooling. He said he has come full circle, since now he can help kids when some parents are unable to.
"Being a bus driver to me has meant the world to me," Gray said. "It keeps my son's memory alive to me."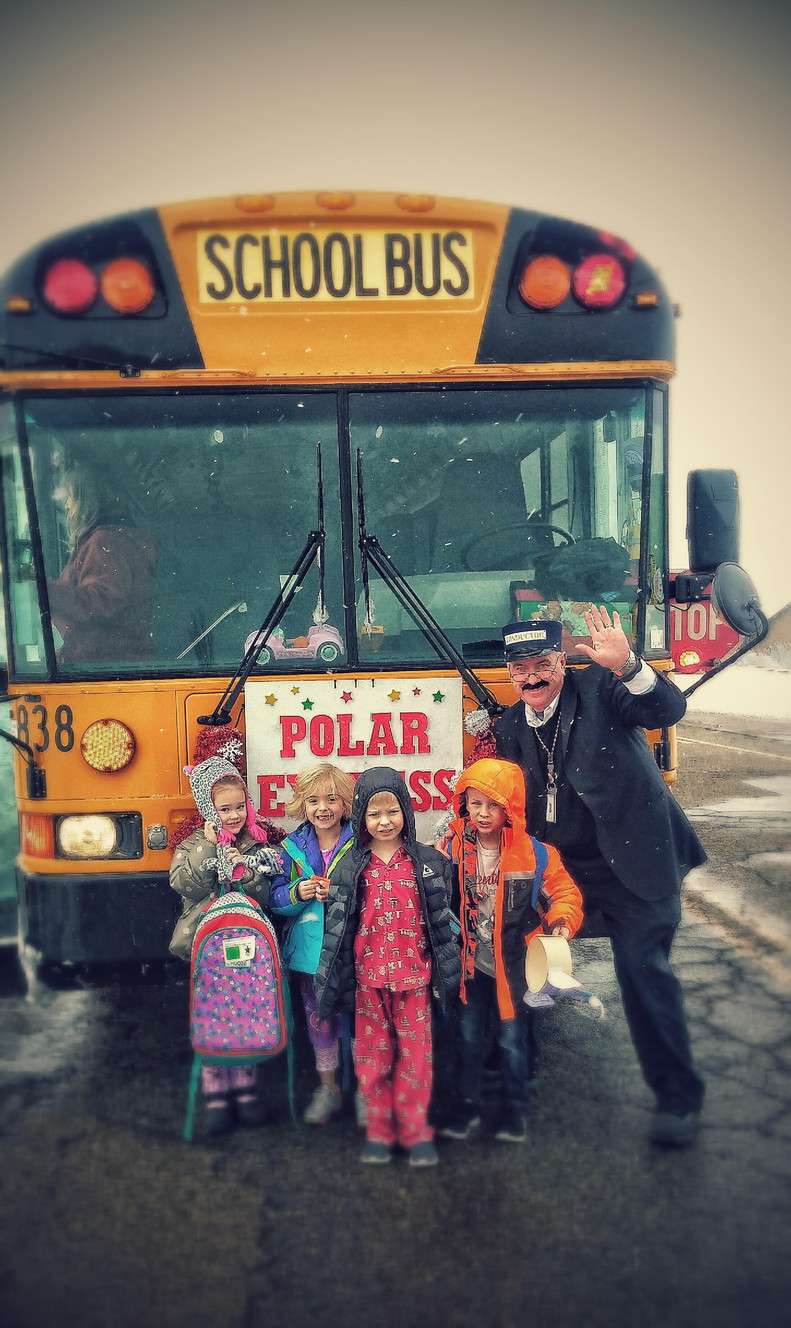 Megan Vine's kindergarten student, Cami, rides Gray's bus home from school. Vine said it's been a good experience.
Vine said Gray has a gregarious personality and will talk to parents to make sure they are comfortable and aware of everything that is going on. At the beginning of the year, he gave out his cellphone number in case anyone worried about the bus being late.
He also shovels pathways for the kids when there is snow on the ground.
"That means a ton to know that you can trust who your daughter is driving with, because they're so precious, and so it just means so much that they've got a good experience with a friendly guy who is so concerned with their safety and well-being, and … just means so much," Vine said.
×
Photos
Most recent Utah stories