Estimated read time: 3-4 minutes
This archived news story is available only for your personal, non-commercial use. Information in the story may be outdated or superseded by additional information. Reading or replaying the story in its archived form does not constitute a republication of the story.
SALT LAKE CITY — A preliminary hearing for three men charged in the shooting death of a popular Lee Mart convenience store clerk in Murray began Wednesday with a change of plea.
Martin Castillo, 20, of Salt Lake City, pleaded guilty to aggravated robbery, a first-degree felony. In exchange for his plea, a charge of murder was dropped.
On March 18, Castillo, Juan Andres Zalazar, 24, and Alexis Alan Garcia, 20, conspired to rob the Lee Mart, 5905 S. 700 West, according to investigators. Surveillance video from the store showed two men wearing bandanas, jackets and hats enter the store and take money from the cash register at gunpoint.
As the men were leaving, store clerk David Marsh, 62, took the empty cash tray and threw it at the men, the video shows. One of the gunmen reacted by turning and firing several shots, killing Marsh.
Castillo originally told investigators he was responsible for the robbery, according to charging documents. But he later recanted, saying that he wasn't in the store at all but was in the car waiting outside.
Castillo said he was trying to be initiated into a gang and had to "prove himself," the charges state. The three men drove "for several hours to many convenience stores" that night, but after several failed robbery attempts, Zalazar and Garcia decided to rob the Lee Mart themselves, according to the charges.
Zalazar allegedly fired the fatal shots at Marsh, but both he and Garcia are charged with murder and aggravated robbery. Although he was not in the store, Castillo was charged with aggravated robbery for accepting money he knew was taken in an armed robbery. He faces a possible sentence of 10 years to life in prison.
Castillo will return to court on Jan. 25.
The preliminary hearing for the other two defendants continued as scheduled Wednesday. Prosecutors called several people to the witness stand who had family ties to Garcia.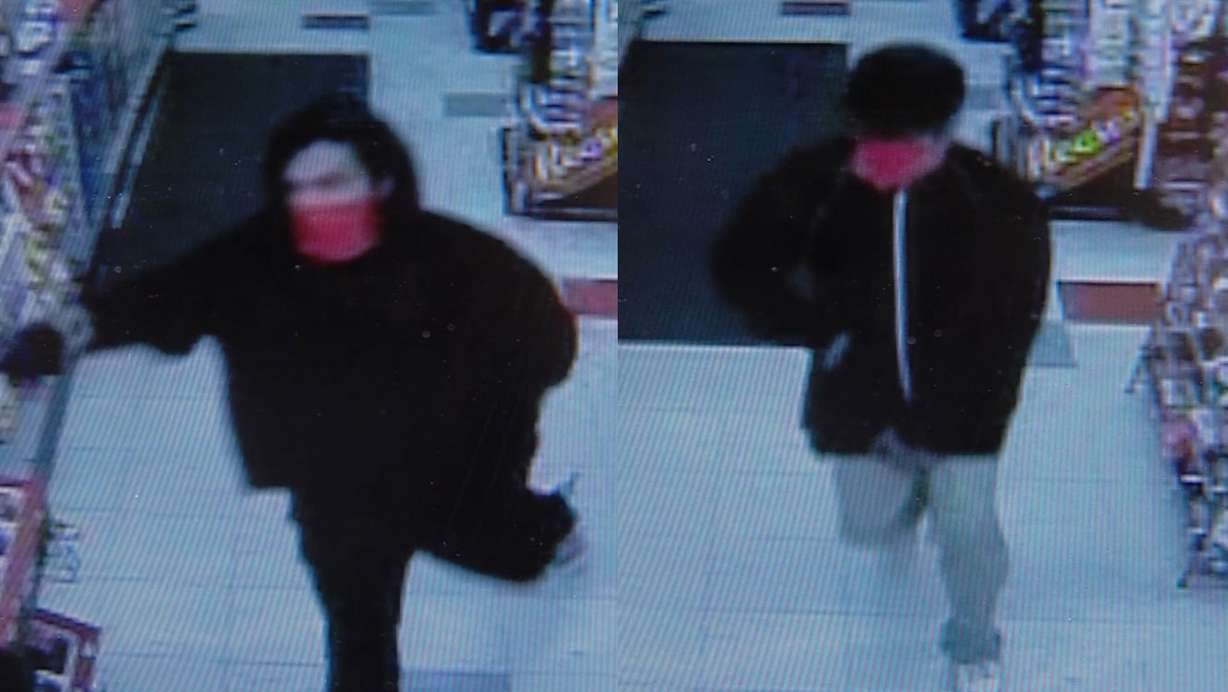 A few weeks after the shooting, Garcia joined others for a family birthday party for a 2-year-old girl. During the party, Garcia allegedly said he was involved with the robbery.
"He was almost bragging about it," Brandon Switzer testified.
According to Switzer, Garcia said he "wasn't the one that shot the guy" but didn't want to talk about what happened — something Switzer interpreted as feeling guilty.
"I could tell he was ashamed of it, he didn't really like to talk about it because he knew he'd done something wrong, he felt guilty about it," he testified.
A couple of times during Wednesday's testimony, witnesses said Garcia mentioned that "protocol" wasn't followed. Zalazar didn't follow protocol because "he wasn't supposed to shoot the guy," Switzer said Garcia told him. Others said Garcia noted Marsh didn't follow protocol, meaning "he should have … just laid down on the floor."
The most emotional testimony came from Jessica Erwin, with whom Garcia has a young child. Both she and Garcia wiped away tears as she took the stand.
Erwin, looking uncomfortable on the stand, was questioned about Garcia's tattoos, including one across his upper chest with the word "Nortenos." He also has a tattoo in dedication to his best friend, Dillon Taylor, who was shot and killed by a Salt Lake police officer seven months before the Lee Mart shooting.
"Did (Garcia) ever go by a different name than Alexis?" deputy district attorney Matt Janzen questioned.
"Vicious," Erwin answered barely above a whisper.
Janzen several times tried to ask Erwin about conversations she might have had with Garcia at the Salt Lake County Jail since his arrest.
"We don't talk about this during our visits. It's not a pleasant visit," she said sternly.
The preliminary hearing is scheduled to wrap up Thursday. A judge will then determine if he's heard enough evidence to order the two men to stand trial.
What's next?
Castillo will return to court on Jan. 25.
Related
×
Related stories
Most recent Utah stories