Estimated read time: 2-3 minutes
This archived news story is available only for your personal, non-commercial use. Information in the story may be outdated or superseded by additional information. Reading or replaying the story in its archived form does not constitute a republication of the story.
It's not often that an assisted-living center becomes a launch pad for a major political effort, but that's exactly what a Salt Lake City man has in mind.
He's launching a campaign for an Act of Congress to create another National Park in Utah. His goal is to upgrade the status of Dinosaur National Monument and make it Utah's sixth national park.
But the man himself takes this story out of the ordinary because he's devoted an extraordinary number of years to a cause he's passionate about.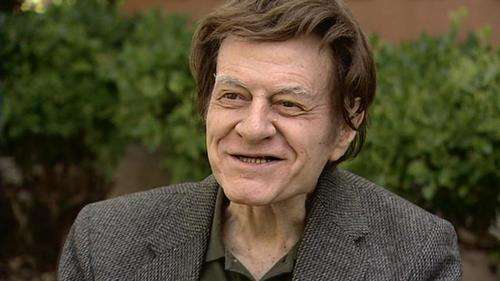 Geographer Bob Waite will only say he's "beyond 70". Age has taken a bit of a toll, but when the topic turns to the proposed Dinosaur National Park, his mind is sharp and on task.
Waite says, "Dinosaur's been a monument since 1915." For a good chunk of those years, Waite has been crusading for national parks. He worked one campaign 25 years. His thousand-page dissertation helped persuade Congress to create Great Basin National Park in 1986.
Now after 20 more years of work, he's finishing up another thousand pages on Dinosaur. He says, "Well, there's that much information out there, so why not put it in?"
He says Dinosaur National Monument could be upgraded to a world-class national park. It's not just the famous fossils. There's amazing scenery, geology, biology, not to mention a rich history of four native-American cultures, famous explorers and infamous outlaws. "It's big in everything. It really is, and there's no dinosaur area in the world with this kind of scenery," Waite says.
He's confident Congress will eventually see the light. He says, "I'll be thrilled to see I had the opportunity to put in a second national park, for America."
It may seem ambitious for a man in assisted living, but his plan is to organize college students, environmentalists and area businesses and then to start lobbying members of congress. Waite says that's about 13 congressmen and senators from Utah and Colorado that he will have to get on his side.
When asked if there was a sense of re-living his triumph of the past, Waite replied "Oh yes, I've done it once. I know how to do it a second time."
He figures it will take another five years to close the deal with Congress. After that, he says, if he has any breath left he'll start in on his third national park. He has several Utah locations in mind.
E-mail: hollenhorst@ksl.com
×
Most recent Utah stories