Estimated read time: 3-4 minutes
This archived news story is available only for your personal, non-commercial use. Information in the story may be outdated or superseded by additional information. Reading or replaying the story in its archived form does not constitute a republication of the story.
MOAB — Authorities in southeastern Utah say they have received several tips in their ongoing search for a California man who hasn't been seen in nearly two weeks.
So far, none of those tips have panned out, Grand County Sheriff Steven White said Wednesday.
About 30 searchers from a number of police and private agencies spent Tuesday looking for Michael Cavallari near the area where his car was found crashed and abandoned on Nov. 27. The same group, using dogs and drones, planned to cover more terrain Wednesday, White said.
"We're going to search until we've covered everything and feel satisfied that we haven't missed anything," said the sheriff, who has used helicopters to aid in the search and has sent investigators to California in an effort to gather additional information about Cavallari.
Cavallari lives in San Clemente, California. He is the brother of reality TV star Kristin Cavallari Cutler and brother-in-law of Chicago Bears quarterback Jay Cutler. His 2014 Honda Civic was found nose down in a small desert wash in Grand County on Nov. 27.
The car was about 100 feet off the Floy Wash Road and 5 miles from exit 175 on I-70 between Green River and Crescent Junction, White said. It was running and the driver's air bag had deployed. Cavallari's laptop and cellphone were also found inside, according to investigators.
When an initial search for the driver proved unsuccessful, authorities used the car's registration to trace it back to Cavallari. Credit card receipts also led investigators to a Monticello convenience store about 100 miles away, where Cavallari was recorded by surveillance cameras fueling up his car on Nov. 27 around 3:30 a.m.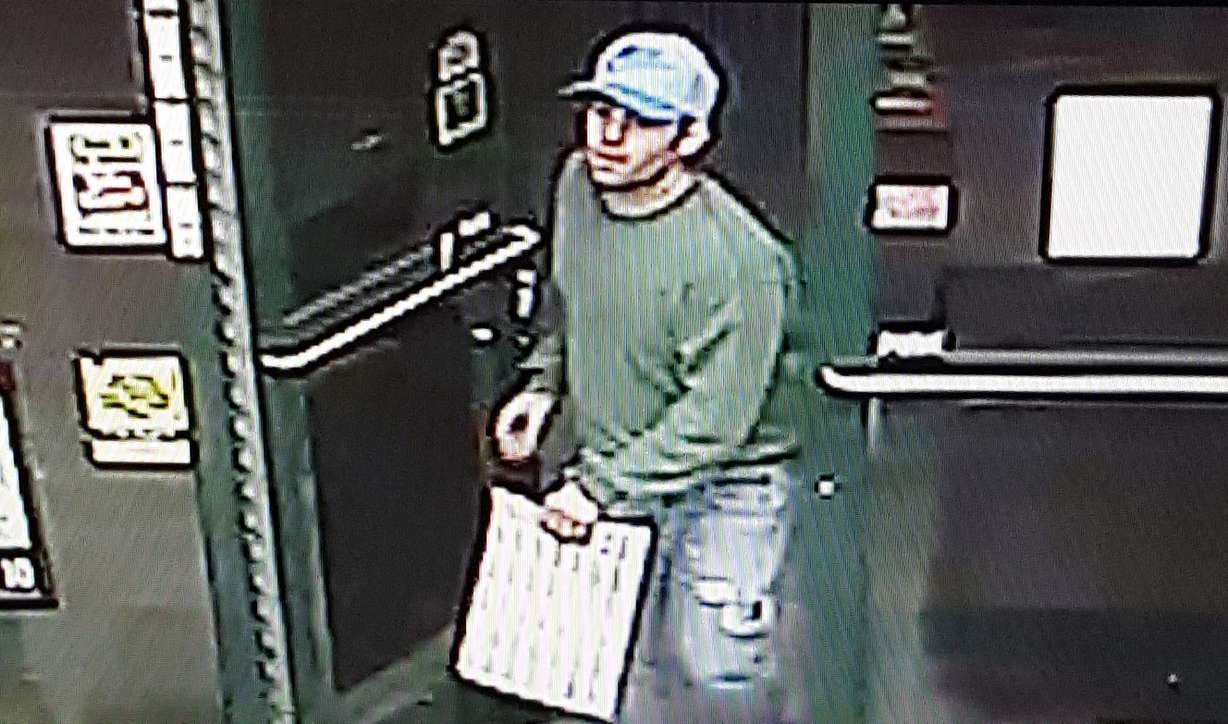 Recent arrest
White confirmed Wednesday that his office was trying to determine if the disappearance might be related to an incident four days earlier in Dana Point, California, that ended with Cavallari's arrest.
On Nov. 23, Orange County sheriff's deputies received a complaint from a woman about a man with a shotgun, according to portions of a police report released Wednesday. While deputies were still responding to the woman's location, "Cavallari notified dispatch he had a shotgun and was going to Dana Point City Hall," the report states.
Deputies reported smelling alcohol on Cavallari's breath when he was arrested. He acknowledged having a loaded shotgun in his trunk, the report said. The unnamed woman told deputies she and Cavallari had argued days earlier, and she was afraid because he kept returning to her apartment.
Cavallari was arrested but released on Nov. 25 after posting bail. As of Wednesday, prosecutors had not filed any charges against Cavallari, according to Orange County Sheriff's Lt. Jeff Hallock.
White said his office has been in regular contact with members of Cavallari's family.
"They've told us, 'If you need anything, let us know,'" the sheriff said.
Passing through?
The Missing Persons of America website indicates Cavallari — who is roughly 5 feet 11 inches tall with a thin build, brown hair and a beard — might have been trying to get to Illinois. He was last seen wearing a green sweatshirt, jeans and black shoes, White said.
The sheriff's office is asking anyone with information regarding Cavallari's disappearance to call 435-259-8115.
Contributing: Associated Press
×
Photos
Most recent Utah stories