Estimated read time: 4-5 minutes
This archived news story is available only for your personal, non-commercial use. Information in the story may be outdated or superseded by additional information. Reading or replaying the story in its archived form does not constitute a republication of the story.
DISTRICT 13 — It's finally here, the movie many of you have been waiting for since 2012. The finale of the Hunger Games saga is now in theaters and just waiting for you to come watch.
The final installment is not the best of the series, but it has some tense and exciting moments while doing its absolute best to wrap everything up nice and tight.
I could sit here and yammer on and on with a lot of set up and fancy words, but let's be honest; you just want to know how the movie was. In fact, you don't even really care what I thought because you're going to see it no matter what I thought. That's fair, but you're getting my opinion anyway.
Here's what you should know about "The Hunger Games: Mockingjay - Part 2."
Brutal
It's a bold claim to say that this final Hunger Games is the most brutal of the four films considering it's a series about kids being thrown into an arena and forced to kill one another for sport. Well, I'm saying it, "The Hunger Games: Mockingjay - Part 2" is the most brutal film of the series.
Even though an actual "Hunger Games" isn't present in this film, it still has all the elements of the games, and people get killed one after another in horrifying ways. There isn't a high gore level in the film, but the brutality is in your face and constant. Toward the end there are some acts of war that are a bit hard to swallow, so be prepared for that.
Entertaining
As someone who read the book series, I was worried about this last film. Full disclosure, I was not a fan of the final book, and I was pretty lukewarm on the previous movie, "The Hunger Games: Mockingjay - Part 1." With all that I wasn't sure how I was going to like this movie, but I was surprised, it was entertaining and kept my attention.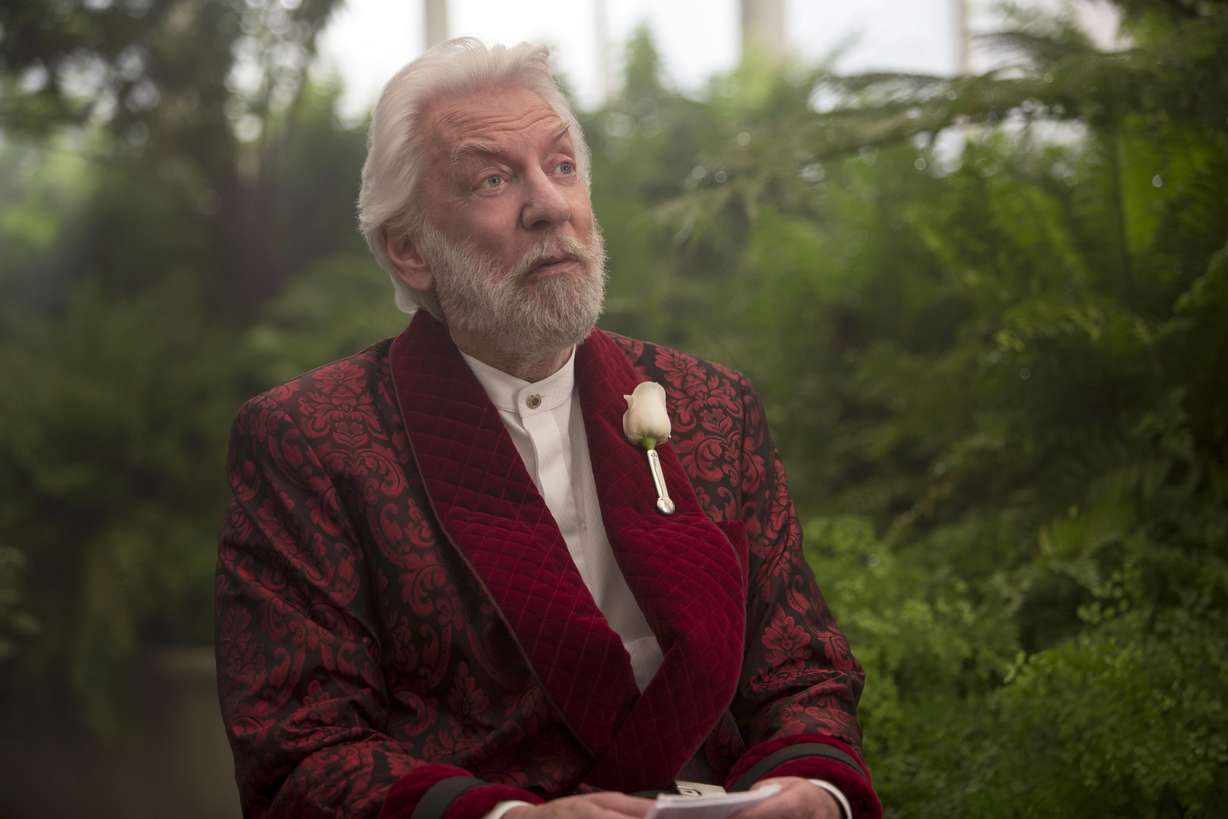 Much like the second film, "The Hunger Games: Catching Fire," this finale managed to improve upon the book and make the characters' decisions more believable and motivated. As always Jennifer Lawrence is fantastic and Josh Hutcherson turns in his best performance of the series.
Even though I knew the outcome I was excited to see the end result play out on film, and all in all I was not disappointed.
Dark tone
I saw "Secret in Their Eyes" earlier this week and that film was dark, really dark. Then later in the week I saw this movie and it was also dark. Not "Secret in Their Eyes" dark, but darker than any other Hunger Games film. With all that I need to watch "Elf" or some Ernest movie.
I enjoy a well-done dark film from time to time, but I think it was just too much for me in one week. "The Hunger Games: Mockingjay - Part 2" has a dark undertone and leaves you empty at times as we see the horrors of war and how no one walks away a victor. This doesn't mean the film necessarily ends on a depressing note, but the film as a whole is not a pick-me-up smile fest. Then again, none of the films have been, but this one takes it to a new level.
What's in it?
With all this said it shouldn't come as a surprise that "The Hunger Games: Mockingjay - Part 2" is for older teen audiences. Again, everyone has to make their own decision and children have a different maturity level, but this movie is intense, brutally violent and, at times, incredibly depressing.
There is no language in the film and nothing more than a kiss or two from a sexuality stand point. All of the PG-13 rating comes from violence and thematic elements.
Conclusion
This is a solid ending to what has been the best young adult novel adaptation to date. The first film and "Catching Fire" are still the best of the series, but fans of the films will like the finale, and fans of the books will like that the filmmakers stayed true to the original storyline.

"The Hunger Games: Mockingjay - Part 2" is rated PG-13 for intense sequences of violence and action and for some thematic material.

- - - - - -

![](http://media.bonnint.net/slc/2540/254022/25402278\.jpg?filter=ksl/65x65")

About the Author: John Clyde ----------------------------

John has been writing about movies, news, sports and pretty much anything awesome for more than five years. John is the co-host of the Flix Junkies podcast and will always entertain you with his stories.

×