This archived news story is available only for your personal, non-commercial use. Information in the story may be outdated or superseded by additional information. Reading or replaying the story in its archived form does not constitute a republication of the story.
SALT LAKE CITY — From improved air quality, reduced traffic congestion to improved cardiovascular fitness, city cycling has known benefits. In the last three years Salt Lake City has gone from early investor in the public bike share system GREENbike to committed backer.
The program is set up as an alternative to getting around the city with a car. With the swipe of a credit card users can cycle their way to downtown destinations.
KSL Investigators set out to follow your tax dollars, because even if you don't ride a GREENbike you could still be paying for it — both now and down the road.
KSL Investigators: Watchdog for your tax dollars
Ridership revenue and sponsorship dollars balance the non-profit's operations budget, but its local, state and federal tax coffers paid to build out GREENbike's infrastructure. To date, taxpayers have kicked in just over $1.1 million to pay for the ride share's underpinnings.
"All the infrastructure – hardware, bikes, docks, baseplate, solar panel concrete pads, freight costs, all that stuff, paid for by public money," GREENbike director Ben Bolte said. "We're not like a profit-driven business, right? We are the city's non-profit bike share."
Bike sharing gets a start in Salt Lake City
In 2013, Salt Lake City's bike share system rolled out with 10 stations and 55 bikes.
Dubbed GREENbike, the bike share isn't a private company. Nor is it a government agency. GREENbike is a non-profit funded in part by federal, state and local tax dollars.
Today the outfit has 25 stations and 210 bikes in use. GREENbike has ambitious plans to grow.
The non-profit plans of having 100 stations and 1,000 bikes throughout Salt Lake City's downtown core by 2020, according to their strategic plan.
"With 50,000 people having ridden our bikes, we have removed more than 1.3 million miles from our local roads," Bolte said. "That's decreasing traffic congestion and reducing road maintenance. It's improved our air, and burned 19 million calories in the process. I think those are some pretty good benefits."
Companies buy into bike share with sponsorship dollars
About two dozen companies have kicked cash into GREENbike coffers. This year they raised $414,220 from private sponsors. To date, the non-profit has received a little over $1.2 million from sponsors.
"We break even right now," Bolte said about the non-profit's operational expenses. "We do this through raising sponsorships".
Bolte said being a non-profit instead of being a division of Salt Lake City is that it allows GREENbike to solicit sponsorships.
"It's easier to raise money as a non-profit than as a city or public agency," Bolte said. "I think if we weren't, (Salt Lake City) would be on the hook for a lot more money."
Five dollar rides add up to $500,000 for GREENbike
A one-time user can check out a bike for $5. With this rental, you can use a bike as much as you want for 24 hours, so long as a single ride doesn't last longer than 30 minutes. If a rider keeps a bike out longer, the cost is three more dollars for each additional hour. Annual memberships cost $75 for unlimited rides up to one hour long.
This year, GREENbike has raised $243,354 from riders. In three years, the non-profit's ridership revenue totals $500,289.
Earlier this month, GREENbike celebrated reaching 100,000 rides in 2015. In the two previous years combined the non-profit said it had 71,000 rides.
"This explosive growth clearly illustrates what we've said all along: more stations equals greater convenience and greater convenience equals a lot more riders," Bolte said in a press release. "If we were to substantially expand the system, the possibilities are near limitless."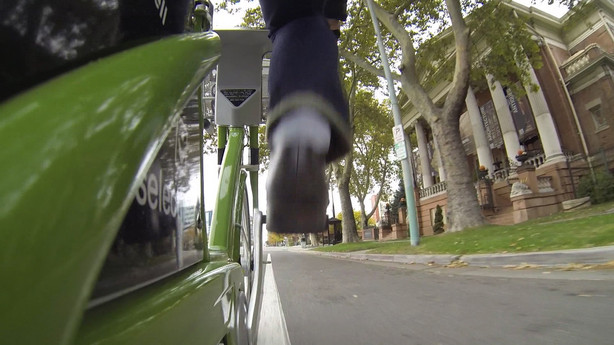 What people on the street have to say about Salt Lake's bike share program
KSL Investigators took to Main Street to hear people's thoughts about GREENbike.
Utah County resident Andy Shelton works downtown Salt Lake City. He didn't sound as elated as Ben Bolte when it came to GREENbike rider numbers.
"It'd be great if they were being used," Andy Shelton said. "I'm not a fan of tax payer money going to anything that doesn't have value. So, no, the knee jerk reaction is not great."
In contrast, avid cyclist Connal Grisley sees the ride share as a 'cool concept.'
"I agree with maybe expanding it a little more," Grisley said. "I live in the Avenues so if it were a little closer to me I'd probably use it for sure. I think it's a really cool program, for sure. I think it's a cool concept."
On cold days, bike rider numbers plummet
On a gray November day, Tony Tuttle pedals from his North Salt Lake home for the morning commute. Cars turning off the interstate and onto 300 West headed for downtown race by as Tuttle makes his way to the University of Utah.
"I have to ride that street for three blocks," Tuttle says later in his commute. "Believe me, I want to get off the road just as much as the drivers want me to. It's not pleasant."
After exiting off the main thoroughfare, Tuttle rides a serpentine route of protected bike lanes and less-traveled side roads. The computer science teaching assistant didn't share the street with another cyclist until reaching President's Circle on the Utah campus.
"I really like the idea," Tuttle said while passing by a GREENbike bike share station. "But it doesn't help me out. GREENbike isn't on campus. I also own my own bike."
On cold days, the number of bike riders in Salt Lake City plummet.
GREENbike also says they're not looking to convert commuters like Tony Tuttle.
"Our marketing strategy is pretty broad," Bolte said. "We kind of want everybody. The only people we don't really want are bikers. That might seem kind of counterintuitive, but that's because they already have a bike and are riding it."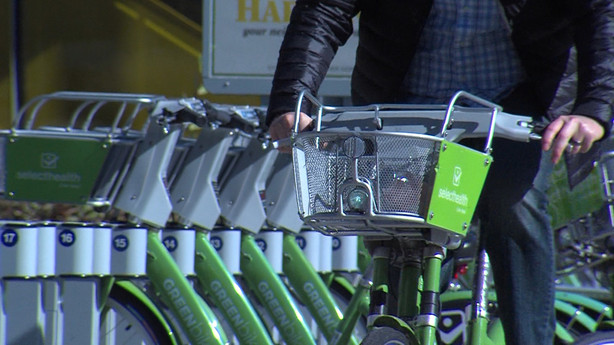 How SLC's ridership revenue stacks up to other cities
KSL Investigators wanted to know how the bike share stacks up to other cities.
The latest public records show GREENbike covers just under one-quarter of its annual operating expenses with ridership revenue.
In comparison, Denver's bike share covers about 70 percent of its operating expenses with rider receipts, according to documents the non-profit filed with the IRS.
"I wouldn't say we're the D.C. or the Denver of a lot of things," Bolte said. "How many people live in D.C.? How many people visit there each year? It's not really fair to compare the two."
KSL Investigators called Denver's bike share to see how the bike share secured foothold in the Mile-High City. Denver has a dense urban center for a Western U.S. city with public landmarks like Larimer Square and the Denver Art Museum.
The region is putting the finishing touches on a massive public transportation plan that includes 121 miles of new commuter and light-rail tracks in the region. The city's bike share also has a three-year head start on Salt Lake City.
"What I can say is, from a public transportation norm, 20-to-30 percent is considered pretty good," Bolte said. "And we'll be at about 40 percent this year."
"We pay all our wages and salaries through ridership and then we raise private sponsorship dollars to cover the rest," Bolte said. "No public money goes to wages or salaries. Our books are open."
The future of GREENbike
When it comes to growing GREENbike's presence in Salt Lake City, the non-profit is making plans to go big. In their strategic plan, GREENbike looks to expand to 100 stations and 1,000 active bikes by 2020.
Building out GREENbike comes with a cost. For starters, the bikes cost the program $1,200 each. The stations run about $50,000.
All told, the non-profit needs about four million more tax dollars to fund their plans. Both the former mayor and Bolte say GREENbike needs taxpayer assistance to grow.
"Salt Lake owns all of the stations," Bolte said. "They made that investment because we have some of the worst air-quality problems in the country.
"Whether you use GREENbike or not, it benefits you," Bolte added. "It takes cars off the road, it improves the air and it makes it easier for people to use our existing transportation."
"We need more stations, Deb," Bolte said to KSL reporter Debbie Dujanovic.
"And you're asking taxpayers to fund it?" Dujanovic replied.
"Absolutely, absolutely," Bolte said. "Because this won't make money. We could make a version of this that maybe wouldn't require as much public assistance, but it would suck."
"It's kinda hard to hate the bike share, I'm not going to lie to you," Bolte added. "But you're doing a good job trying."
Going all-in on Mayor Becker's two-wheeled vision for Salt Lake City
Denver, Minneapolis and Washington, D.C. were three of the first American cities to start bike share programs. Around this same time, Mayor Ralph Becker began exploring bringing bike share to Utah with his 'transportation folks.'
"I knew we would have to provide seed money and start-up money for bike share," Becker said. "From the beginning, I knew there would need to be a public component to this."
From bicycle lanes to GREENbike, Mayor Ralph Becker went all-in on his two-wheeled vision for Salt Lake City. Becker got city hall on board for a bike share program. To date, the city has kicked in $650,000, according to GREENbike data and city documents obtained by KSL Investigators through a government records request.
Becker says the Ogden, Provo and Draper mayors have all called wanting to get bike share going in their cities.
"It has such incredible benefits," Becker said. "We take vehicle emissions off the road, we're saving people money on driving around, reducing traffic congestion. Really, today, the easiest way to get around downtown is on a bike."
Mayor's son Will Becker shares a similar bike passion
Becker's passion for bikes must have been passed down to son Will Becker. When GreenBike's former manager stepped down in December 2013, the non-profit hired the younger Becker.
When KSL asked the mayor about GREENbike hiring his son Will he quickly dismissed the question of there being any conflict of interest concerns.
"I'm a little biased, I think very highly of my son, but I'm not his employer," Mayor Becker said. "They are independent. I've had nothing to do with the personnel decision and there's no reason I ever would."
GREENbike's director says Becker was the best applicant for the program manager position.
"We're so lucky to have Will," Bolte said. "He left a job where he was making more money, has a master's degree in planning and he's done some amazing things for us.
"I see how people could bring up their own ideas, but all I can tell people is the truth," Bolte added. "It was my decision and I stand by my decision 100 percent."
Mayor Becker says the city gets a good return on their green investment
City hall says they've gotten a good return on their green investment, especially considering the dollars they've spent in support of bike share is roughly the same price as redoing a one-mile stretch of road.
"The public piece of it is incredibly important and entirely justifiable in my mind," Becker said. "It has such incredible benefits; we're taking vehicle emissions off the road."
Going forward, GREENbike's leaders still sees tax dollars as the only way to fund expansion.
"Taxpayers will almost certainly be responsible for expanding the system," Bolte said. "This is totally okay with me, because what we are doing is providing a service. You have to make sacrifices to improve your community."
Contributing: Debbie Dujanovic
×
Photos