Estimated read time: 3-4 minutes
This archived news story is available only for your personal, non-commercial use. Information in the story may be outdated or superseded by additional information. Reading or replaying the story in its archived form does not constitute a republication of the story.
AMERICAN FORK — It's enough to make Godzilla proud.
A proposal has surfaced for an exhibit in Japan — and possibly a permanent museum — featuring Utah dinosaurs.
It's a very preliminary proposal, and nothing is firmed up or locked down. But the prospects for a "Dinosaurs of Utah Museum" near Tokyo are good, according to James Cross Sr., president of Cross International.
"We have proposed that with our contacts in Japan," Cross said, "and it has been very well received."
In recent years, Cross's marine salvage and recovery company based in American Fork has displayed considerable interest in dinosaurs. On a voluntary basis, the company has worked for free on dinosaur recovery projects in Utah. The Japan proposal seems to have grown out of one of those recent projects.
Cross International designed and built a wooden skid that helped the Utah Geological Survey recover a nine-ton sandstone block perched on a steep slope north of Moab. The slab is believed to contain the fossilized bones of perhaps a dozen Utahraptors — possibly an entire family of the famously fierce dinosaurs. Dubbed the "Dinosaur Death Trap" by paleontologists, the slab was hauled to the Museum of Ancient Life at Thanksgiving Point in Lehi earlier this year.
The circumstances of the dinosaurs' deaths have created a lot of interest, according to Blake Wigdahl, vice president of the Thanksgiving Point Institute.
"They got caught in quicksand while they were trying to feed on another dinosaur," Wigdahl said. "An iguanodon."
Thanksgiving Point officials are exploring the idea of a traveling exhibit that may go to Japan. That idea was endorsed by Gov. Gary Herbert in a recent letter to a lawmaker in Japan.
Cross has a more ambitious idea: a $50 million museum highlighting the fossil treasures found in Utah.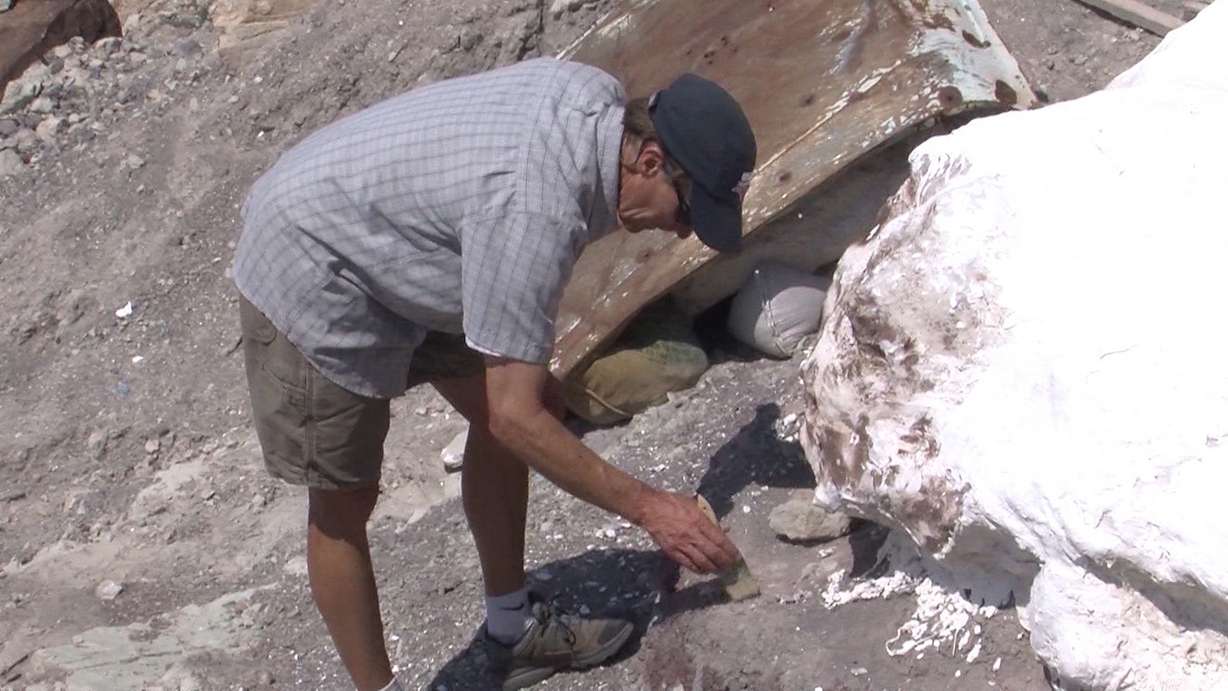 "There are more dinosaurs — more species — found in Utah than almost anywhere in the world," Cross said.
According to Cross, his company's agent in Japan has been talking with government and business leaders there and discovered considerable interest. "They feel like the children of the area and scientists — families — would benefit greatly," Cross said. "They're very excited about it."
Utah's state paleontologist loves the idea. "We have the most complete record of the history of dinosaurs anywhere on planet Earth," said Jim Kirkland of the Utah Geological Survey. "We really do. So it's very deserving of something on that scale."
Kirkland hopes a full-scale Utah-oriented museum in Japan will generate revenue to support his beleaguered budget. The state's paleontology program relies on revenue from mineral lease payments, which have been hammered by a major decline in oil prices.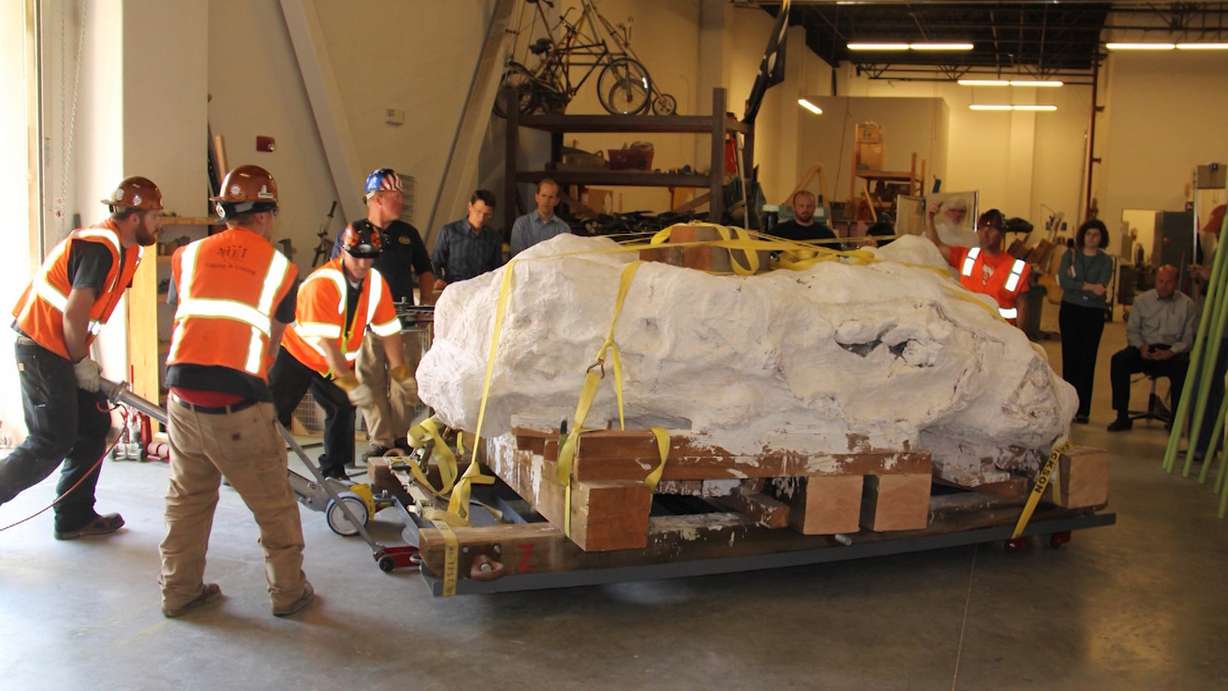 Cross's concept is that the museum would be supported by a partnership of Cross International, the Utah Geological Survey and Thanksgiving Point.
Whether the proposed traveling exhibit could evolve into a full-blown "Dinosaurs of Utah" museum remains to be seen, Wigdahl said. "It has the potential for being a great kind of permanent space to talk about paleontology; it has the potential of being a nice traveling show. Right now we're (considering) all kinds of ideas."
Cross said he thinks the people in Japan are serious about a Utah museum. "The support and the interest and the excitement that this is generating is genuine."
Wigdahl expects a delegation from Japan will visit Thanksgiving Point sometime soon to look things over.
×
Photos
Most recent Utah stories