Estimated read time: 3-4 minutes
This archived news story is available only for your personal, non-commercial use. Information in the story may be outdated or superseded by additional information. Reading or replaying the story in its archived form does not constitute a republication of the story.
Some Utah patients who had surgery to repair dislocated shoulders say a product used to control their pain after surgery actually ended up causing a lot more.
Pain pumps have been used in nerves and other areas without any problems at all. But the shoulder joint is a very small space, and for some reason, when the amount of medicine in the pumps goes into the joint, some research suggests the medicine is toxic and can eat away the cartilage.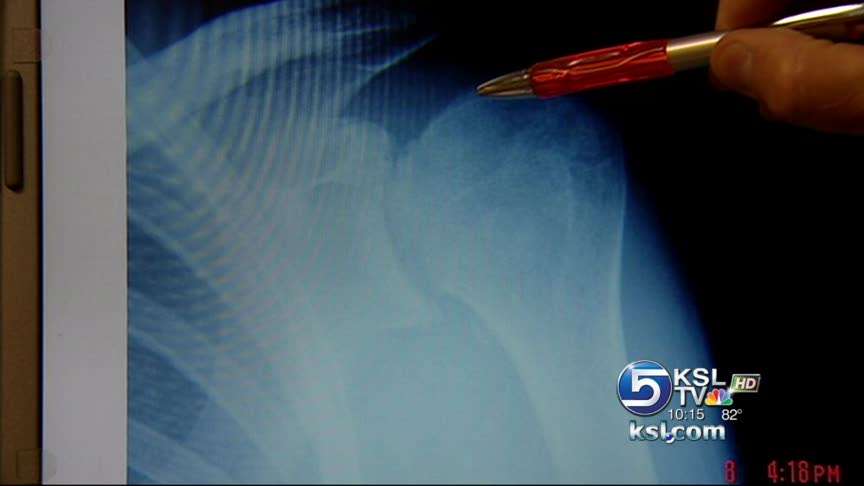 Twenty-eight-year-old Erika Creech has become used to lifting her daughter with one arm. In 2004, Erika learned she had no cartilage in her left shoulder joint, just bone against bone. "It started grinding and clicking and not working, and I had a lot of pain with it," she said.
Her problems began several months after an operation to fix a dislocated shoulder.
Thirty-one-year-old George Limantzakis had the same surgery with the same results. He said, "The pain just started escalating months after the first surgery. The pain is constant, 24 hours."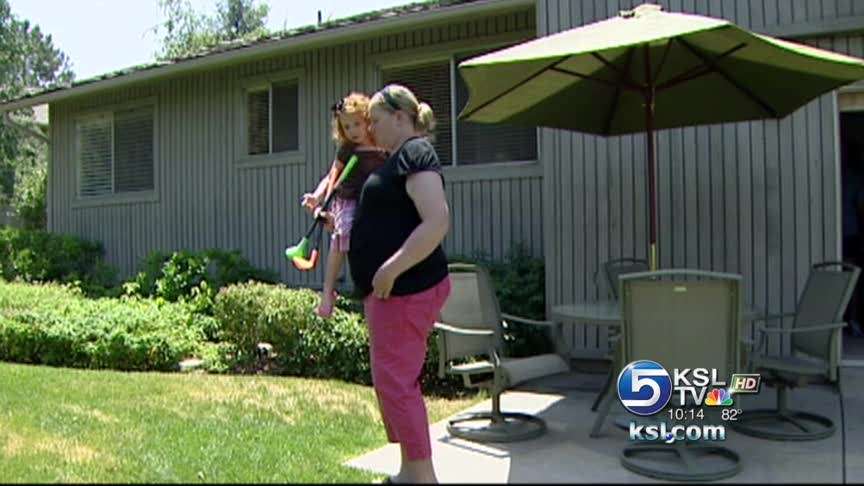 Limantzakis and Creech's surgeon took X-rays of their shoulders and told them they were among a dozen of his patients who had lost their cartilage. In some cases, the bone itself had deteriorated.
After reviewing the cases, Dr. Charles Beck realized they all had one thing in common: "The use of a post-operative pain pump catheter," he said.
The pain pumps feed medicine into the body to reduce pain after surgery. New models had just come out that gave patients a lot more medicine. Dr. Beck used them in 16 patients, 13 lost their cartilage.
"Thought in good faith we were doing something to help our patients' pain, and we actually created a far worse problem," Dr. Beck said.
After realizing the connection, a colleague of Dr. Beck's e-mailed one of the pump companies about the problems, and Dr. Beck published medical research to warn other doctors. Soon, patients were coming forward all over the country.
Charlie Thronson, an attorney with Parsons, Behle and Latimer, said, "There have to be thousands of people that have wound up with this shoulder destruction."
At least 500 cases are now being filed as part of a class-action lawsuit against the pump makers, which still have their products on the market. "To our knowledge, these pain-pump companies are not notifying physicians to specifically not use this pump in the shoulder joint," Thronson said.
Doctors say the companies also didn't tell them the FDA had not approved the pumps for use in the joints. "The FDA has approved these pumps for use outside the joint," Thronson said. He added, "We have not uncovered any pre-market testing in the joint."
That's no reassurance to Limantzakis and Creech, who have to live with the consequences of an irreversible condition. "My main goal is now looking for how I'm gonna live my life and the limitations I'm gonna have to live with," Limantzakis said.
As a project manager for a paper supply company, Limantzakis now has to cut back on what he can do. Heavy lifting is out of the question, and even easy lifting can be painful if he does it too long.
To lift anything above her shoulder, Creech has to use her good arm, and she's developed systems for other difficult tasks. "Doing my hair, I put my foot up on counter and put my elbow on my knee so that I can do my hair," she said.
Creech's case was so bad, she needed a shoulder replacement, but her body rejected it, requiring 11 more surgeries, which forced her to quit her education. "When I look back on it, if I hadn't had all these surgeries, where would I be now? In a totally different place," she said.
We contacted both of the major pain-pump companies on the market for their responses. I-Flow never returned our calls and Stryker told us it was their policy not to comment on legal issues. But in a court document answering the lawsuit, Stryker denies the allegations, saying the damage resulted from health care providers who owed the patients "certain duties of care."
E-mail: tpapanikolas@ksl.com
×
Most recent Utah stories