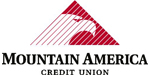 This story is sponsored by Mountain America Credit Union. Our extensive network of branches and ATMs spans much of the Intermountain West, including Utah, Idaho, Nevada, Arizona and New Mexico.
When it comes to money, there are things you shouldn't be expected to know — like the fact that it actually costs 2.4 cents to manufacture a penny (weird, we know) or that it takes roughly 8,000 folds before a dollar bill will actually tear on its own.
There are, however, certain things of higher importance that you should know regarding money. From basic savings to avoiding money scams, take this quiz to see how much you know.
In the KSL app and can't see the quiz? Click here.

Mountain America Credit Union has been helping our members achieve their financial dreams since the 1930s.
×