Estimated read time: 2-3 minutes
This archived news story is available only for your personal, non-commercial use. Information in the story may be outdated or superseded by additional information. Reading or replaying the story in its archived form does not constitute a republication of the story.
WEST VALLEY CITY — Things are normally quiet at car dealerships in the middle of the night.
There's no telling how many times office security cameras capture the same boring desk and office night after night.
That is, until about 3:50 a.m on October 25th at a West Valley City car dealership. Two guys decided to break into an office, tear apart shelves, and even jumped on a counter top to bust through.
It was all to get access to a black metal safe.
"They spent a considerable amount of time on scene," said Lt. Dalan Taylor with the West Valley City Police Department. "It's not normal for them to stay that long on a scene. Usually, they're in and out."
In all, the burglars spent 30 minutes in the office. One of them used an electric saw to cut into the safe. Once in, they took cash from an envelope and other items.
Police think they had to have known what was in there and had to have known they had plenty of time.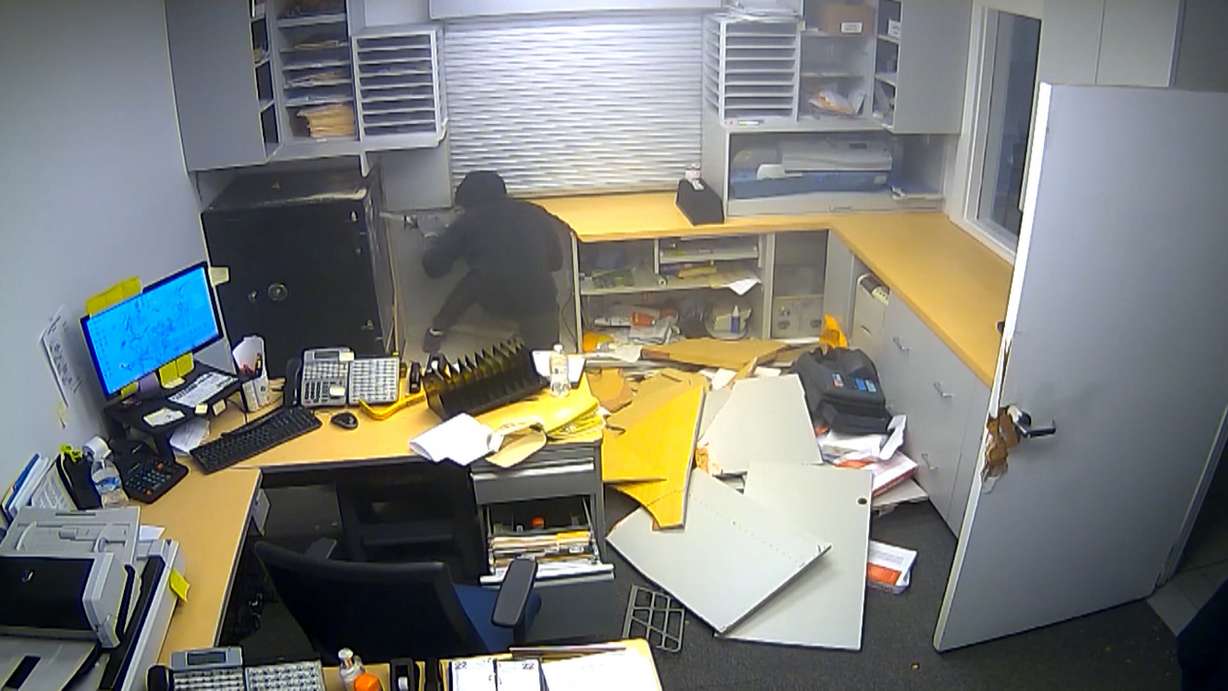 "It does make it suspicious of a few things, that they're willing to spend that much time there," Taylor said, who wasn't sure if the business had an alarm system.
The burglars stayed pretty well hidden from surveillance cameras during the incident. However, there is one frame of video where you can see part of a burglar's face.
"If somebody knows these individuals, they'd probably be able to recognize them. So, that's why we're asking for the public's help on this," Taylor said.
Police aren't releasing the name of the car dealership because the dealership didn't want to be named.
"What we're looking for is to see if they've heard someone talking about this and if they recognize the individuals on the video," Taylor said.
Contributing: Mark Wetzel
×
Photos
Most recent Utah stories