Estimated read time: 1-2 minutes
This archived news story is available only for your personal, non-commercial use. Information in the story may be outdated or superseded by additional information. Reading or replaying the story in its archived form does not constitute a republication of the story.
A bullet fired on a Salt Lake City street at lunchtime killed a man. Now we're learning the gun may have been fired in self-defense.
The shooting happened during a confrontation between two men near 1400 South and West Temple. Witnesses say 47-year-old Mike James Mays, a transient in the area, began yelling at people who were sitting outside Mama's Southern Plantation restaurant.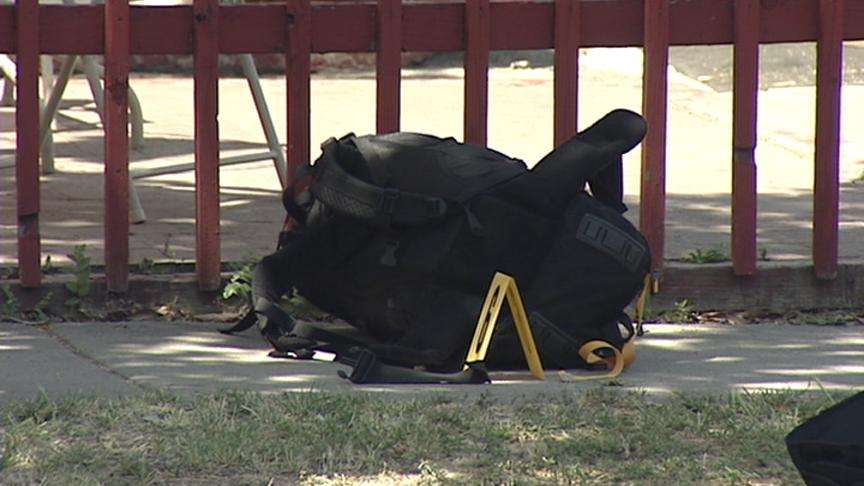 The witnesses say Mays took a swing at the customers, threatened them and a security guard and then reached inside his jacket or backpack. That's when the security guard pulled out his concealed weapon and fired. That single shot, which hit the Mays in the torso, was fatal.
Mark Cazares, co-owner of Mama's Southern Plantation, believes it's a case of self-defense. "For him [the security guard] to defend himself this way, he had to feel his life was in danger. He, once again, he was a Vietnam vet, so he's had to deal with weapons and things before. I'm sure this was a life-threatening situation to him," he said.
Neighbors who were on scene moments after the shooting say it's unsettling. "People don't seem to care anymore. They don't seem to care who they shoot or what they disturb. It's ridiculous!" said Ben Hollands, a resident who lives nearby.
Police say the security guard has been very cooperative with them and, as of about a half hour ago, they have decided not to book him. They say they will meet with the district attorney very soon to discuss the case.
To listen to a short interview with a witness named Mitch McMillen, click the related audio link.
E-mail: mgiauque@ksl.com
E-mail: sdallof@ksl.com
×
Most recent Utah stories