Estimated read time: 3-4 minutes
This archived news story is available only for your personal, non-commercial use. Information in the story may be outdated or superseded by additional information. Reading or replaying the story in its archived form does not constitute a republication of the story.
MUMBAI — When undercover operatives with Operation Underground Railroad of Draper noticed that the women and girls at a nightclub in Mumbai never left, they recognized trouble. Three weeks ago the team rescued 21 women, three just girls, who pimps trafficked as sex slaves. They also caught five sex traffickers. Just last week the team saved 27 such women, including three minors. In both cases, the pimps hid their victims behind a trap door.
Mumbai is a place of extremes: beauty and depravity. It's also one of the worst places for sex trafficking and an easy place to hide victims. Pimps teach the sex slaves to lie about their ages, so there may have been more minors rescued in the stings, according to Tim Ballard, the founder of Operation Underground Railroad. The investigation into the victims' backgrounds continues. It's a job Ballard didn't want to do at first.
"He talks about an 11-year-old girl he's going to sell, and I have an 11-year-old daughter, and she's just a baby," said Ballard. "I can't help but think about my daughter."
Ballard worked for the CIA and the Department of Homeland Security. His charity now rescues girls lured away by the promise of jobs and education — promises that are never kept.
"They open up a trap door and throw these girls behind the wall and close it up," Ballard said. "And that's where they live. They live basically behind drywall, in a tiny little space, and they throw food and water to them and they are absolute slaves."
The two recent stings reported by media in India showed the horrifying reality of girls hidden in tunnels, like animals, and thrown into brothels. The pimps break them down emotionally and mentally, Ballard said. They tell them they are nothing. But now they are free.
Ballard now considers this his life's work. His wife had insight years ago that he needed to make this his mission.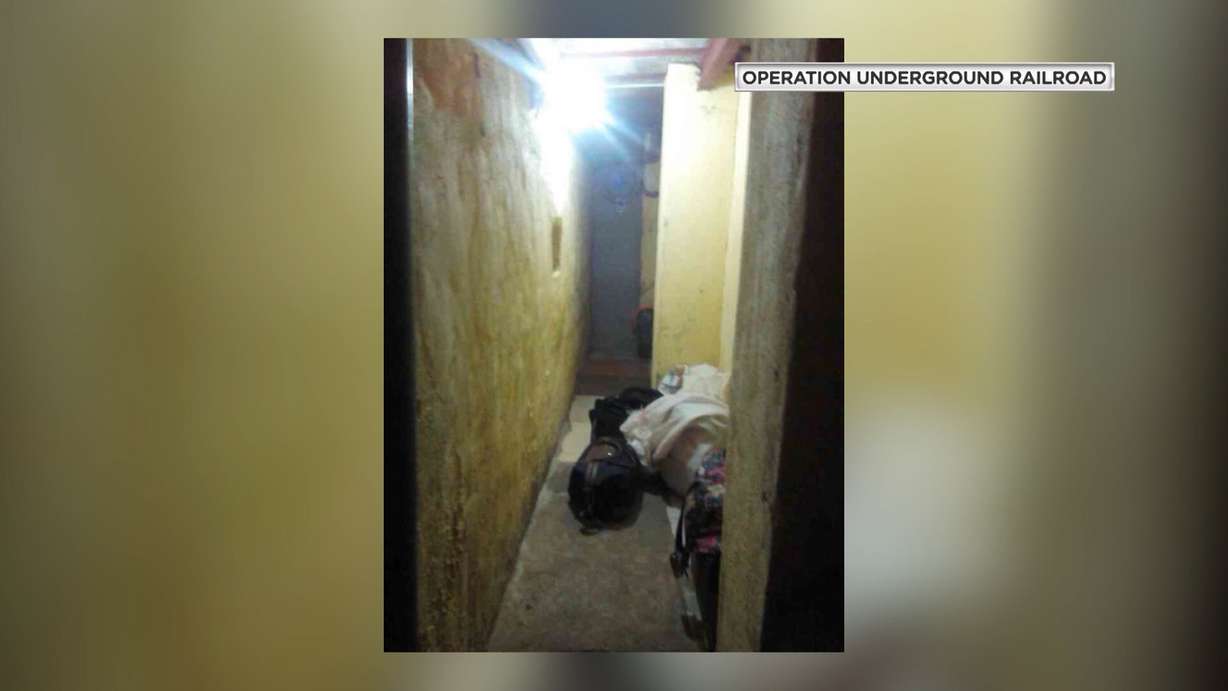 "My wife came and said, 'I think we're wrong. For the same reason I thought you couldn't do it, that's exactly why you need to do it.' Because we have kids, we know what innocence looks like," he said.
At first they worked out of their homes and garages. They opened their new office in Draper last month, with a CrossFit gym to train and plan for undercover operations in the back. It's also a gym where anyone can buy a membership and work out, a way to raise money for the cause.
Ballard said it was a sting years ago in California with a boy who had been raped and exploited that inspired him. "I remember his grip on me and he was just shaking. And he says, 'I don't belong here.' That's all he said, 'I don't belong here.'"
Ballard said the real rescue begins after the undercover sting. That's when the charity introduces another way of life to these women and girls. They return them to their families when possible. But some girls' parents sold them into slavery. They teach them a vocation like sewing, which is valuable in India. Basically, they give them hope.
Ballard will speak at the World Congress of Families this Friday in Salt Lake City. For more information, visit: http://ourrescue.org/blog/
×
Photos
Related stories
Most recent Utah stories