Estimated read time: 3-4 minutes
This archived news story is available only for your personal, non-commercial use. Information in the story may be outdated or superseded by additional information. Reading or replaying the story in its archived form does not constitute a republication of the story.
SALT LAKE CITY — Standing at a portable podium on the pickleball court at 5th Avenue and C Street, Mayor Ralph Becker and other civic leaders announced Friday that Salt Lake City has committed to making the city more "age friendly."
Becker announced the kickoff for a Salt Lake City Aging In Place Initiative, saying the city has joined the World Health Organization's Global Network of Age-Friendly Cities and Communities. It's a network of almost 40 American cities and more than 250 cities worldwide that have dedicated efforts to make their communities more accessible and attractive for the elderly.
"It will provide a structure for what we have already been doing," Becker said, adding that the city will receive guidance and ideas from other cities already in the network.
The three-year process will supply a clear set of standards and metrics for city-wide improvements to services and infrastructure that range from transportation initiatives to curb heights, said Anne Palmer, executive director of the Utah Commission on Aging.
"This is the important second step in a process of Salt Lake City becoming age friendly," she said.
To join the network, Palmer said Salt Lake City needs to commit to a three-year, intensive process to meet criteria set by the World Health Organization to become an age-friendly city.
Becker said the first step began in 2012 with the founding of the Aging In Place Interdepartmental Committee, which looked at resources available for aging citizens. A one-stop website for older citizens, www.aginginslc.com, launched last month.
"The next step is improving livability," Palmer said.
Becker said making Salt Lake City more age-accessible has benefits for others, including improved accessibility for the disabled, increased walkability, greater networking and access to supportive public resources and increased attractiveness to tourists.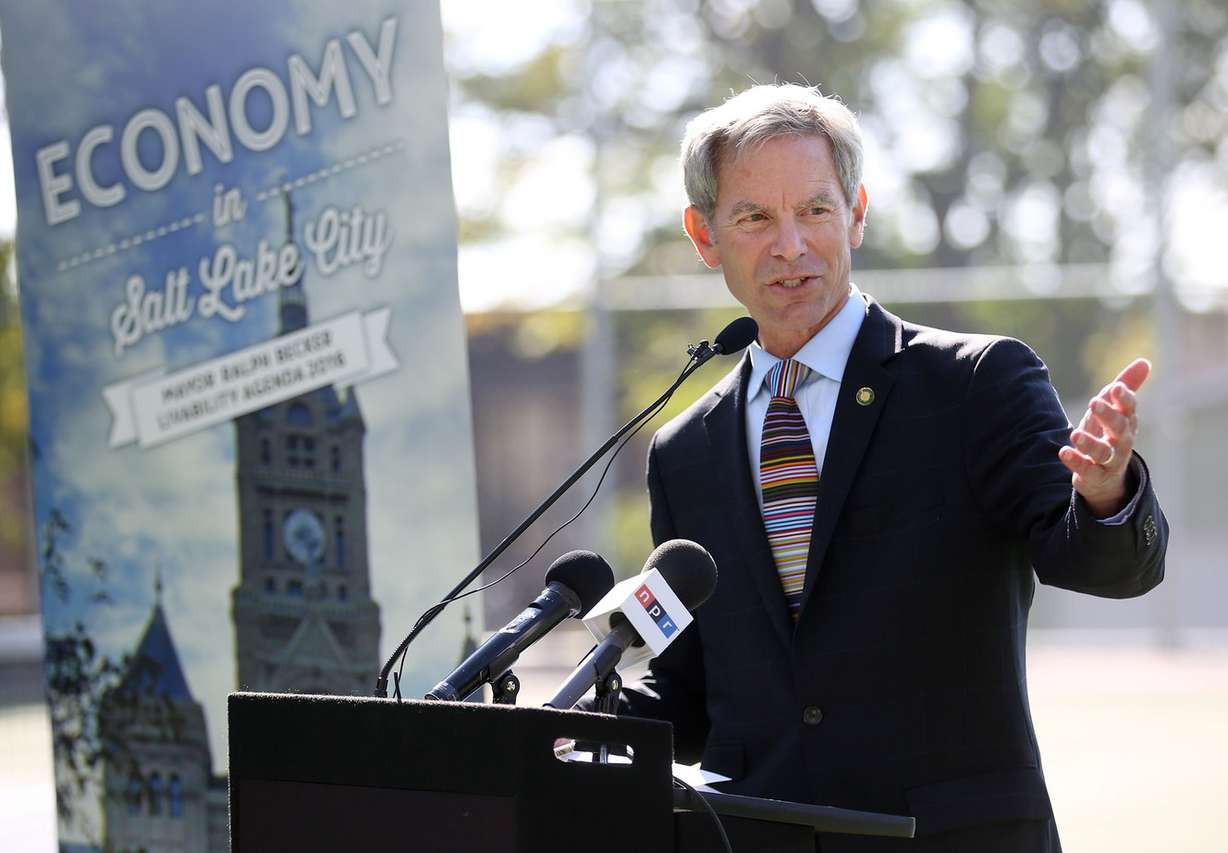 Specifically, Palmer hopes to help older adults be more politically and civically engaged, especially with volunteerism and mentorship for the youth.
Utah has the youngest average median age in the nation, according to the Utah Governor's Office of Economic Development. But it also has the sixth fastest aging populations as well, said Alan Ormsby, state director of AARP.
"There is a list of about 265 things that an age-friendly community have," Ormsby said. "That list of 260-plus things will be gone through, one-by-one, as a systemic way to figure out how to improve the city."
Ormsby said their research shows over 90 percent of people want to remain in their homes as long as possible and the process the city will have to go through to get the designation from the World Health Organization will make that possible for more people.
"It is a little bit of a marathon but we'll get there," Ormsby said.
Keith Diaz-Moore, dean of the University of Utah's College of Architecture and Planning, said the initiative will help start conversations and research in intergenerational families as people often have to care for both growing children and aging adults.
"Not only is it the right thing to do, it is the smart thing to do," Diaz-Moore said, citing Utah's aging population and increase of chronic conditions like asthma and obesity.
Becker said he was inspired to make this part of his agenda, in part because of his mother who moved to the city six years ago and died last month.
"She was so absolutely determined to remain independent," the mayor said. "It gave me a great appreciation, as her health declined, that we've got to improve how we provide accessibility and opportunity to those who are aging, regards of income or status in the community."
Palmer said the application to join the network was submitted on Oct. 22.
×
Photos
Related links
Most recent Utah stories