Estimated read time: 2-3 minutes
This archived news story is available only for your personal, non-commercial use. Information in the story may be outdated or superseded by additional information. Reading or replaying the story in its archived form does not constitute a republication of the story.
SALT LAKE CITY — A new Tesla feature still in beta testing is set to revolutionize driving with automated, self-driving features.
The Tesla Model S, a vehicle already in circulation, has a new download available for beta testing — a self-driving option of sorts. The new software allows the car to sense certain typical human elements and actually automate large parts of the driving process.
"Okay, hands off, feet off, and it's keeping me in the middle of the lane," said Patrick Wiggins, a Tooele County resident who downloaded his update as soon as it was released Thursday night.
That's not all it does. Beyond staying within lane lines, the new software permits the vehicle to stop and start on its own if it senses other cars nearby. The experience is a bit uncomfortable for first-time drivers.
"I won't say I'm comfortable yet still," said Wiggins. "Freaky. As a matter of fact, it took several times before I got up the nerve to let it do the stopping, because it waits longer than I normally would."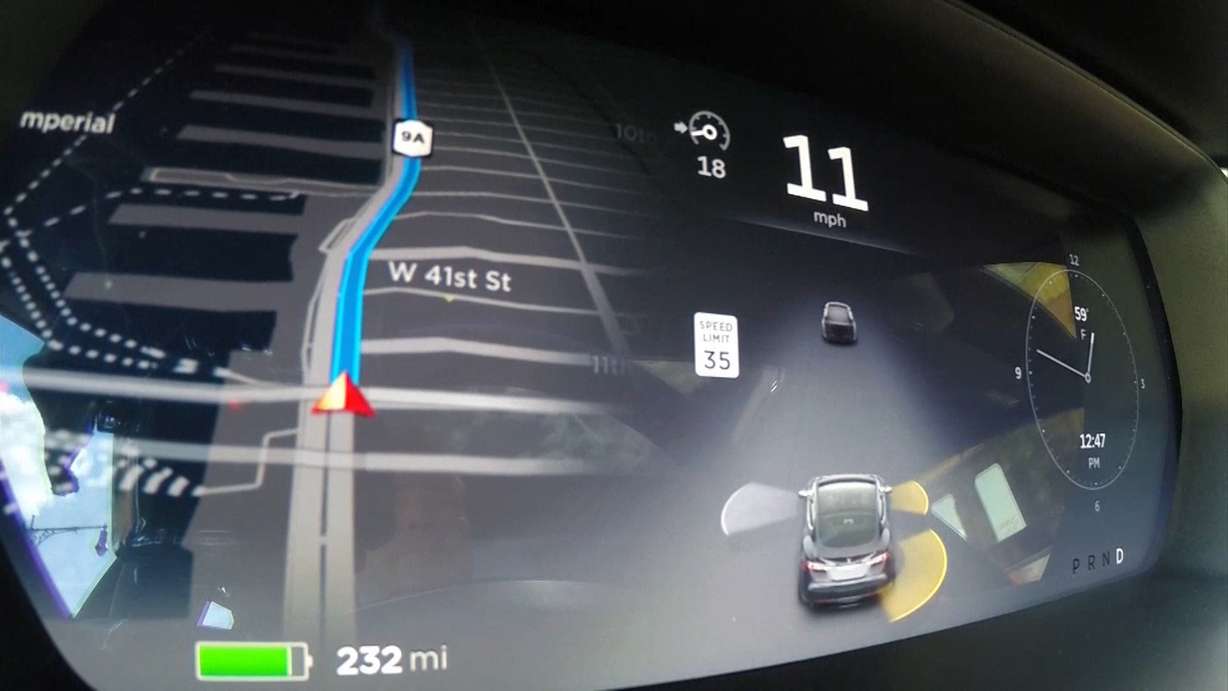 The software is safe in traffic, but remains in beta testing to iron out a few kinks. It still has issues with remaining in a concrete lane when crossing through intersections, understandable on the surface because there are no lane lines for it to sense and stay between. It's also not capable of reading red lights and stopping for them just yet, so drivers are required to take over in these situations currently.
With a few of the right adjustments, though, this new technology could be all the rage. Laws in Utah don't yet specifically cover this sort of thing, another area that would need to be addressed if it becomes more mainstream. If it's eventually deemed safe, though, tech-savvy folks will be all over it.
"It's the future, as far as I'm concerned," said Wiggins.
Contributing: Ben Dowsett
×
Photos
Most recent Utah stories