Estimated read time: 4-5 minutes
This archived news story is available only for your personal, non-commercial use. Information in the story may be outdated or superseded by additional information. Reading or replaying the story in its archived form does not constitute a republication of the story.
POCATELLO, Idaho — Trips up and down the road for competitions are familiar to any member of a marching band. The band from American Fork has done more than its fair share of traveling — it has even been to Macy's annual Thanksgiving Day Parade in New York. But there's one place it never travel — one place it avoids.
Band director John Miller travels on all trips with his students, but traveling into the past isn't something to which he's accustomed.
In the parking lot of the Holt Arena at Idaho State University, Miller reflects on the last time he was here.
"It brings back a lot of emotion," he said. "This is the very spot where we parked last time. When we finished the performance, I gave her a hug."
Miller's talking about American Fork woodwind instructor Heather Christensen. On Saturday six years ago, October 10, 2009, heading back from the same competition in Pocatello, Christensen was killed.
"It was a horrible night," said Miller. "Horrible night. Horriblest night of my life."
Miller says the band's bus driver blacked out due to a medical condition and lost control. Forrty-two students on board were injured and Christensen never made it home.
Miller knew Christensen well. To him, she was far more than a coworker.
"She was a passionate teacher," he said. "She was my student. She was a drum major for me, and she went on to the University of Utah and got her degree, and she was excited about teaching. She taught at Riverton High School for a couple of years, and then a charter school up in Springville, and then we were able to convince her to come back here and teach for us. She created some of the most phenomenal woodwind players I've ever had in my life."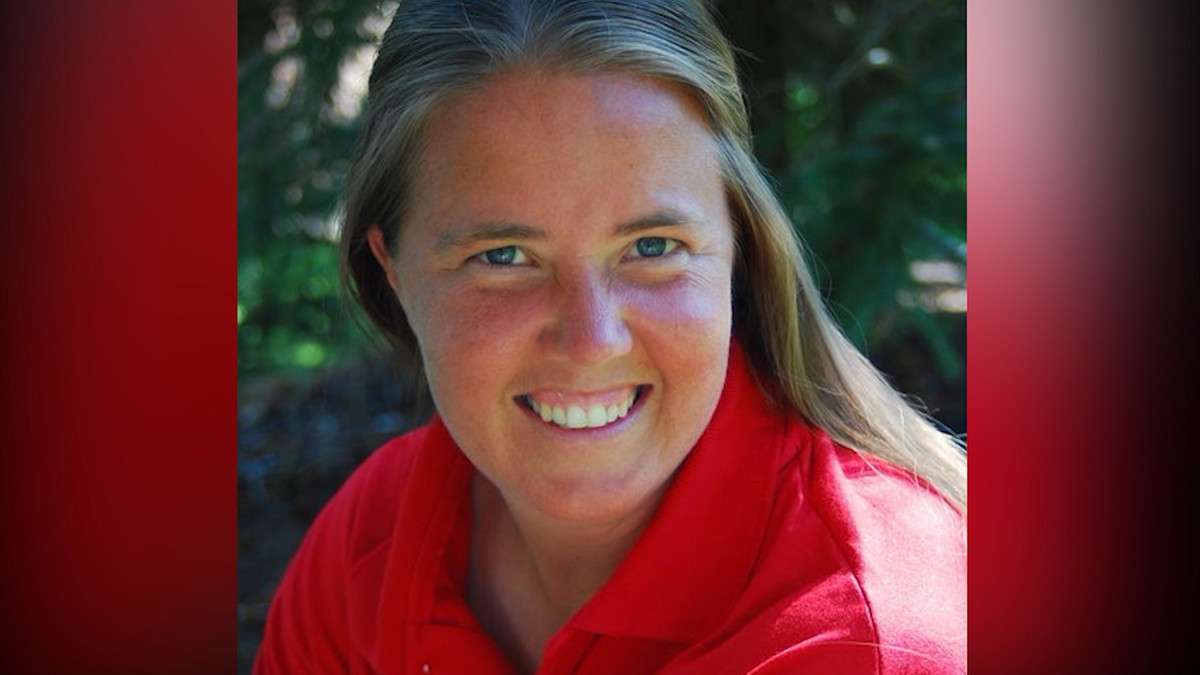 Since the bus crash, the band has never returned to Pocatello. Miller still keeps Christensen's picture on his desk, but he hasn't set foot in Holt Arena since.
"We wanted to make sure all the kids were gone, not in the program anymore," he said. "It was just too tender. There's still kids that were on that bus that are still having emotional issues because of what happened that night."
The students Miller led here this time never knew Christensen, but they feel the weight of this day.
"We've had some long talks with some of the band lately about the whole process of what happened," said Miller. "They now know what transpired there, and they feel like they know Heather."
Miller feels the day's weight too, not just because of this trip into the past, but because of who's watching.
"It helps us hold on to a piece of her," said Heather's sister Lara Christensen. She and other family members came to witness the return of Heather's band. Lara Christensen said her sister died doing what she loved.
---
She was a passionate teacher. She was my student. She was a drum major for me, and she went on to the University of Utah and got her degree, and she was excited about teaching ... She created some of the most phenomenal woodwind players I've ever had in my life.
–John Miller, band teacher
---
"She loved those kids," she said. "She showed so much compassion, but so much drive and dedication."
Christensen said her sister loved those kids so much that she died for them.
"She saved about 58 kids that night," said Miller. "The bus driver passed out, and she reacted quickly. She was in the front seat, jumped there and pushed the driver aside and grabbed the steering wheel. By that time, the bus was already off the road, going down an embankment. There was a culvert on the left side and lava rocks on the right side, and she steered that thing right through."
Heather was the only one thrown from the bus that night — the only one who died. Those who survived still communicate with Heather's family.
Related Story
"There's so many who still post up on our Facebook," said Lara Christensen. "They didn't want to waste their lives because of what Heather did for them. There's been a lot of lives changed, and taken paths that they never expected to take. I've had some of them reach out and say, 'My life didn't feel like it was worth it, and then I realized it was worth all of it, because she sacrificed hers.'"
The American Fork Marching Band was the only one in its division for this competition, but Miller said this journey wasn't about winning awards. He made this trip, bringing his students along with him, to bring closure to a painful past.
"This is a real healing thing to me," Miller said. "To know that we can come back and face our fears, and drive by that spot with the buses, and come in the same stadium. So it was was really healing for us."
Miller and Heather Christensen's family agree: someone was here waiting for them.
"I felt her here tonight," said Miller. "She's never really left us."
"She's always around," said Lara Christensen. "Especially when music's playing. She's an angel of music."
---
Ray Boone is a photojournalist for KSL. He can be contacted with story ideas at rboone@ksl.com.
×
Photos
Related Stories