Estimated read time: 2-3 minutes
This archived news story is available only for your personal, non-commercial use. Information in the story may be outdated or superseded by additional information. Reading or replaying the story in its archived form does not constitute a republication of the story.
Eyewitness News has confirmed that House Speaker Greg Curtis wrote letters of apology to an intern on behalf of fellow Republican Rep. Steve Mascaro. The intern had complained that Mascaro made "inappropriate" advances to her last session.
Mascaro denies it and claims publicity about the letter is retaliation for signing an ethics complaint against Mark Walker, another lawmaker.
This story is either a firecracker or a dud on this Fourth of July. Clearly the negative story about Rep. Mascaro was leaked. And earlier this week, he admitted, signing the ethics complaint made a lot of fellow Republicans very unhappy.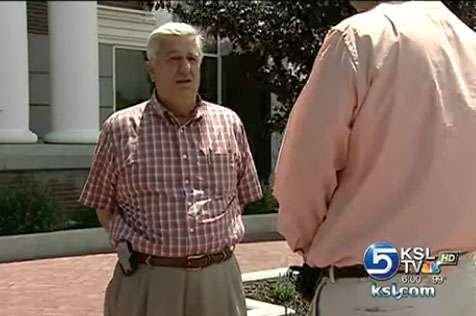 It is a story that has been circulating at the Capitol for months. It was a story of an "uncomfortable" encounter between a female college intern and a member of the Utah House: Rep. Steve Mascaro. Some say it was only a matter of time before it became public.
Mascaro, one of five legislators who signed an ethics complaint against former state treasurer candidate Mark Walker, says it is retaliation.
According to an official Legislative General Counsel report, quoted in The Salt Lake Tribune, the intern claims Mascaro made comments "about the sexual prowess of older men, invited her into his office and stroked her hand."
The report goes on that "He started rubbing both of [her] shoulders and down her arms as he was facing her."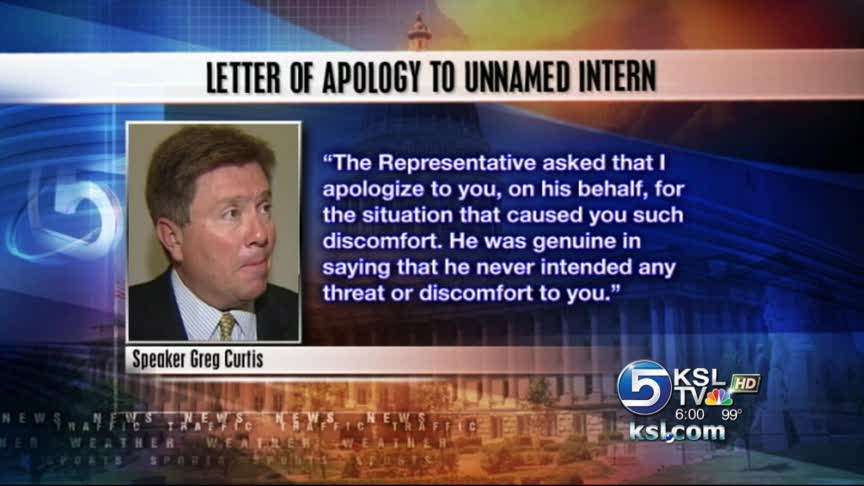 Later, after an official complaint, House Speaker Greg Curtis sent a letter of apology to the intern after the session ended. Curtis wrote, "The Representative asked that I apologize to you, on his behalf, for the situation that caused you such discomfort. He was genuine in saying that he never intended any threat or discomfort to you."
Mascaro did not answer his phone today but is quoted in both the Tribune and The Deseret News denying the intern's allegations.
In an interview earlier this week, Mascaro told me he knew that signing the complaint was a risk. He said, "I wouldn't say I'm sticking my neck out a little bit. I'd say I'm sticking it out an awful lot. There are several colleagues who are more closely associated with Rep. Walker who are very upset, and I understand that."
Mascaro is one of five lawmakers -- two Republicans and three Democrats -- who signed an ethics complaint against Walker. The complaint states Walker improperly offered Richard Ellis double his salary to drop out of the treasurer's race. Ellis defeated Walker in the primary June 24.
No one is saying who brought this story forward at this time, but legislative leaders flat-out deny it.
In the meantime, the House Ethics Committee will meet on Rep. Walker's case on Monday.
E-mail: rpiatt@ksl.com
×
Related links
Most recent Utah stories