Estimated read time: 3-4 minutes
This archived news story is available only for your personal, non-commercial use. Information in the story may be outdated or superseded by additional information. Reading or replaying the story in its archived form does not constitute a republication of the story.
SALT LAKE CITY — On college campuses across the country, students are back to school and to the reality of life on their own. At the University of Utah, there is an effort to help students channel their stress into college success.
There is a sense of adventure as school opens at the University of Utah. Students are busy exploring the myriad clubs and activities available on campus. U. of U. freshman Logan Erickson is ready for his first year away from home. "I'm excited to just dive into my studies and really have one heck of a year."
Many students' excitement is also mixed with some fear as they struggle to find the balance between social and academic pursuits. Wazir Jefferson is one of eight student success advocates on campus. "A lot of students are trying to figure out where their place is here at the university," says Jefferson.
It took sophomore Ian Lehmann a year to find his footing. In retrospect he says, "I learned a lot about myself because I figured out what I didn't do well and what I needed to improve."
Lehmann got support and direction from Jefferson who believes, "Whether it's in a major, a student organization, or simply finding a sense of belonging," students can use someone advocating for their success.
Sophomore Jet Vellinga agrees, saying, "Just trying to manage all of that and balance out the different parts of my life can be really challenging."
The student success advocates are part of a growing support network at the U. They have an office but they are often out on campus meeting students where they live.
U. student Janelle Delgadillo says it has been "really hard for me to find the discipline sometimes to do what I know I have to do." For the junior, poor grades cost her a scholarship. Now, her student success advocate helps to keep her focused. "And just kind of keeping me accountable," says Delgadillo.
Students need to be accountable for managing financial aid and keeping a budget. Money is quickly becoming college students' top worry. Ann House is the coordinator for the U.'s Personal Money Management Center. She says, "Students are high stressed by finances. Here at the U. of U., about 60 percent are stressed to the point that they're thinking about dropping out of college."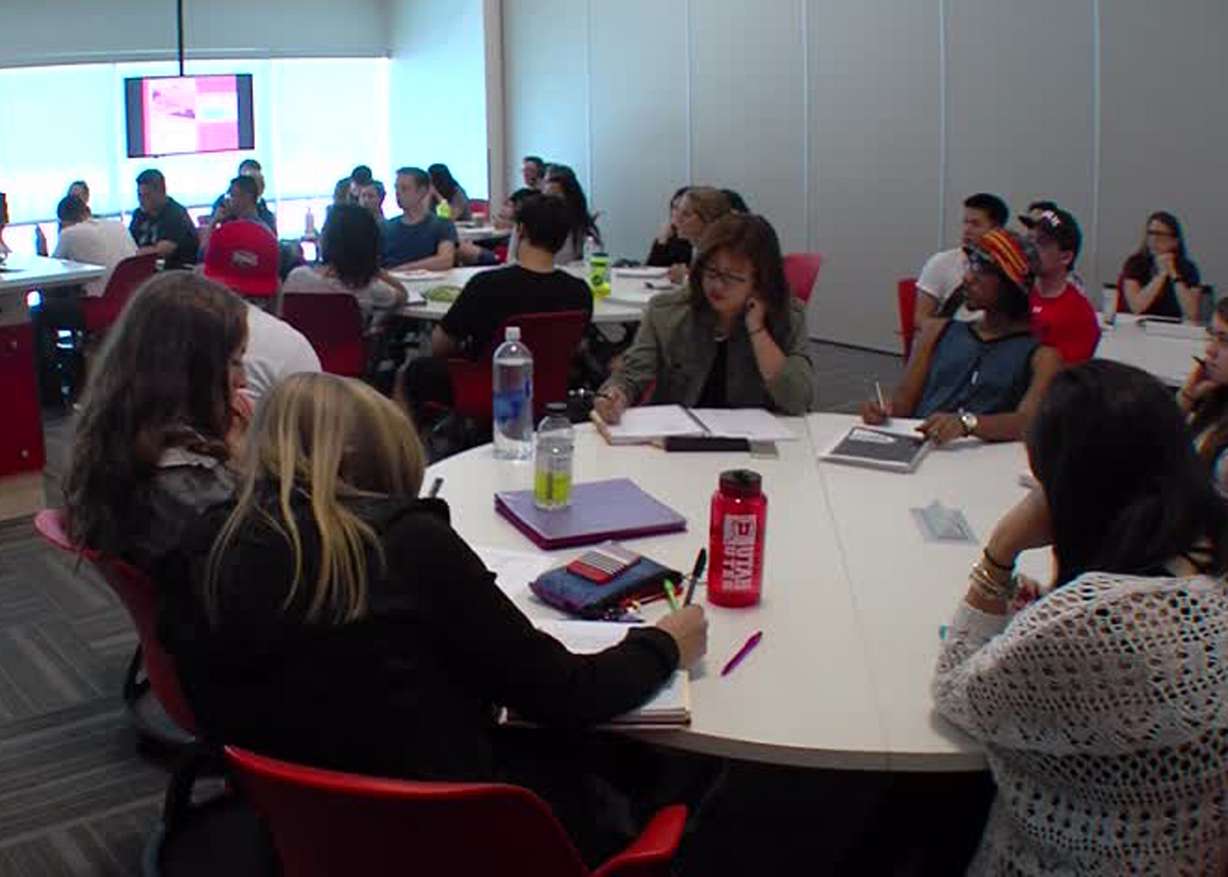 The U. figures were reinforced by an Ohio State University study released this summer showing nearly 70 percent of 19,000 students surveyed said they were stressed about money.
Kevin Yu drives the Money Cab around campus asking students for a couple of minutes to discuss the importance of finances. The cab is the U.'s Personal Money Management Center on wheels, and Yu is a driver with excellent financial direction.
The goal is to make students aware of the center's one-on-one financial counseling services. Vellinga thinks "the hidden costs of being a college student can kind of surprise you."
It can surprise and stress students out. "Students really do need to speak up and tell us what they need. We can find answers for them," says House.
U. freshman Ilan Hammond knows that he is going to "reach out to as many organizations as there are out there to help you."
Students who are confidently finding their way through college aren't afraid to ask for help. Delgadillo says, "If someone can tell you, this has really helped my experiences here, I think that's really powerful."
Katie Stiel is the program manager at the U. Center for Student Wellness. She knows that "building confidence and giving folks tools and strategies to cope with life" is essential to students' academic success and health.
They are all strategies to reach the finish line where there's plenty of people rooting for students to graduate. "There really are people who have nothing to gain from investing in you, they just want to see you be great," says Lehmann.
In the two years since the U. kicked off the student success advocates program, the group has made thousands of contacts with students to offer support and direction.
×
Photos