Estimated read time: 2-3 minutes
This archived news story is available only for your personal, non-commercial use. Information in the story may be outdated or superseded by additional information. Reading or replaying the story in its archived form does not constitute a republication of the story.
OGDEN — Dr. Andrea Howard is thrilled to be opening the doors to her very own veterinarian's office, but perhaps no one is more excited than one special patient.
Howard, who has been caring for sick animals for about 15 years before finally opening her own practice, is offering one year of free care to a canine American hero. Balto, now 9 years old, spent years as a bomb-sniffing dog for the U.S. military in Afghanistan alongside owner and handler John Logie.
"They mention dogs as being heroes and they really are," Logie said. "The countless lives that they save, especially overseas."
Logie would know better than anyone. While the pair was in Afghanistan, Balto sniffed out an explosive that would have likely killed Logie had he been alone. Instead, Balto led him safely away from the bomb.
"It would have taken my legs completely off," Logie said. "There's no way I would have survived it. So if it wasn't for him catching that odor and pulling me towards the building, I would have stepped on that primer eventually."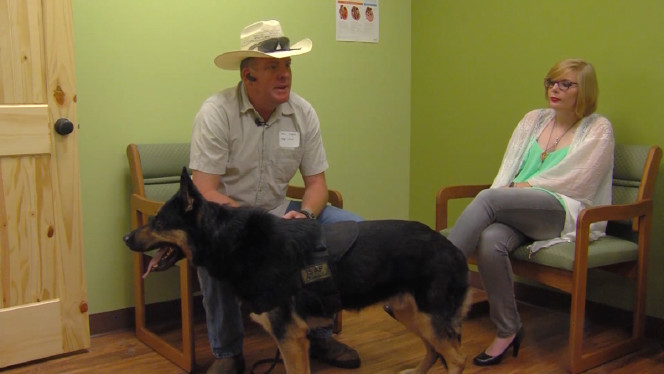 Mike Radice/KSL-TV
Logie returned from duty before Balto, who remained as a contract dog. But when Balto completed his tour, he and Logie were reunited — Logie even says Balto remembered him after all that time.
Howard heard the story, and wanted to show her gratitude for the pair's service to their country. Balto will now receive free care at her clinic, the Wasatch Hollow Animal Hospital in Ogden, for a year.
"They were overseas. They are keeping us safe all the time," Howard said. "They don't even know they are doing it."
Howard's hope is to give free health care to two dogs per year, with an emphasis on those who have helped the community. It's one small way of giving back for all they do for us.
Contributing: Ben Dowsett
×
Photos
Most recent Utah stories