Estimated read time: 3-4 minutes
This archived news story is available only for your personal, non-commercial use. Information in the story may be outdated or superseded by additional information. Reading or replaying the story in its archived form does not constitute a republication of the story.
Gov. Jon Huntsman announced today that Utah state workers will soon only have to work four days a week. Most agencies will switch over to four, 10-hour work days a week.
The "Working 4 Utah" initiative is being welcomed as an energy- and money-saving change for the state. Huntsman says the alternative workweek will formally launch in August.
"It has never been done on the statewide level, so we would be the first state actually rolling this out," Huntsman said. "So, July we're going to be working very closely with departments and agencies making sure we anticipate ... all of the issues and challenges that'll be associated with doing this right."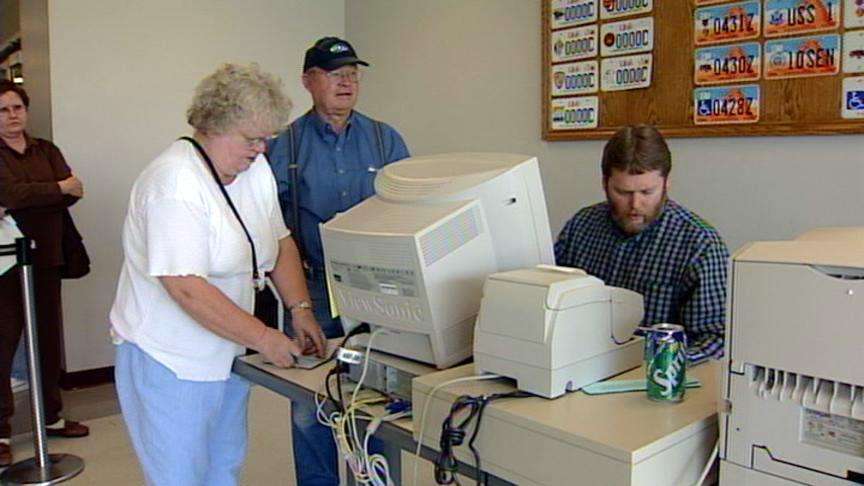 The new four-day, 10-hour schedule would apply to about 17,000 state workers -- about 20 percent of the total state workforce. All those people wouldn't have to commute on Fridays, and the offices where they work -- about 1,000 buildings statewide -- won't have to be heated or cooled, and lights and computers would be turned off.
The bottom line, according to Huntsman: energy savings and overall efficiency. "When you look at the totality of our needs here, this is a good policy moving forward," he said.
The Department of Administrative Services says closing nearly 1,000 buildings statewide on Fridays could reduce carbon dioxide emissions by 3,000 metric tons.
It will also save a lot of money. "We estimate that it can help save somewhere around 20 percent of the cost we're having right now in energy prices and energy usage," said Kimberly Hood, with the Utah Department of Administrative Services.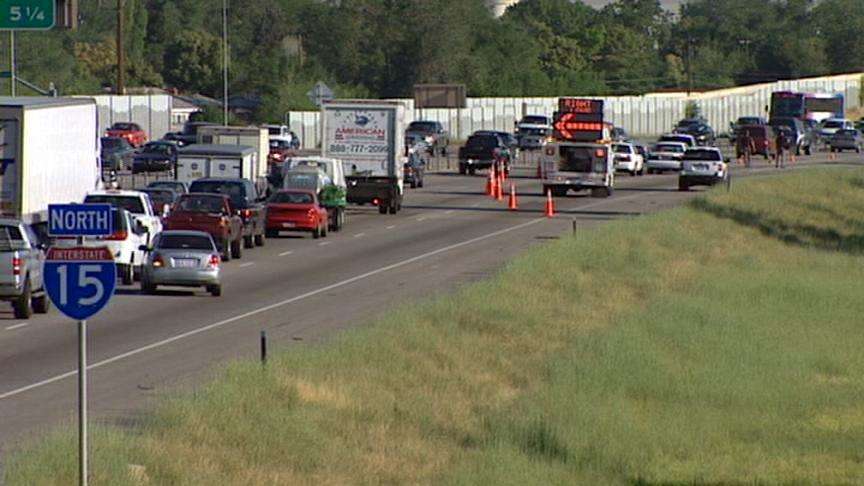 The governor formally announced this executive order at today's KUED news conference. State officials say they'll be watching for the benefits, which may include employee flexibility and higher worker morale.
"This is going to be a one-year pilot program that we take a look at. We'll make sure that we'll have the results that expect it to have," explained Jeff Herring, with the Utah Department of Human Services.
There are other issues to be ironed out: child day care questions, availability of public transportation, second jobs and school. All these are concerns for the Utah Public Employees' Association, the state workers' union.
"We want to make sure the public is served and that the taxpayer is served. And we want to make sure that public employees are able to do that efficiently. And being closed on Friday, is that going to create a burden? We don't know," said Audry Wood, with the Utah Public Employees' Association.
The new schedule includes all state agencies that are now open regular Monday-Friday business hours, like the Division of Motor Vehicles. It does not include state agencies currently open on weekends.
Because of the nature of their jobs, state troopers, corrections employees, courts, higher education and legislative workers are not included.
"The state courts are very supportive of Gov. Huntsman's initiative to conserve energy and improve air quality," said Utah State Court Administrator Dan Becker. "Like certain other functions of state government, the courts must remain accessible Monday through Friday to ensure compliance with statutory time frames for required criminal and juvenile proceedings."
The "Working 4 Utah" initiative will be critically evaluated following the one-year trial period to allow for any necessary adjustments in the future.
To see sample cost and energy savings, click on the related link to the right of the story.
E-mail: rpiatt@ksl.com
E-mail: ngonzales@ksl.com
×
Related links
Most recent Utah stories