This archived news story is available only for your personal, non-commercial use. Information in the story may be outdated or superseded by additional information. Reading or replaying the story in its archived form does not constitute a republication of the story.
SALT LAKE CITY — Skiers and snowboarders in the market for winter discounts need to pay attention to dates and open up the wallet early.
Utah's 14 resorts and major retailers are offering their annual early-season bargains, which simply means that by buying now, you'll ski and snowboard later for less money.
The first step for enthusiasts, of course, is to inventory ski and snowboard equipment to see what is too old and not safe or in need of being replaced, and then go shopping.
The next step in all of this is to pick a resort and then the right pass program, with some thought to the perks being offered. Then pay attention to deadlines and buy early.
Programs include everything from discounted daily rates and season passes to an assortment of perks, including free passes for children and passes to other resorts — some in Utah and some outside the state.
Retailers traditionally begin offering ski and snowboard bargains on Labor Day, thus the tag "Labor Day Ski/Snowboard Sales.'' In most cases, sales include new 2014-15 equipment and accessories. The sales are intended to reduce inventory. Ski and snowboard sales will typically last three to four weeks, then remaining equipment will be marked up and returned to the shelves.
Related:
In recent years resorts have been sweetening the pot, so to speak, by including lift tickets to other resorts in their season-pass programs. Buy a season pass to Snowbird, for example, and get passes to Deer Valley and Alta. Buy a Deer Valley pass and get passes to Solitude, Alta, Snowbird and Brighton.
Some programs are open exclusively to Utah residents, while others have only age restrictions.
Listed below are some of the pass programs. For a complete list, visit each resort's website.
Alta
An adult season pass is $999 until Sept. 30. After that date, the price jumps to $1,199. A pass for a family of four is $1,999 until Sept. 30. For other pass programs, visit Alta.
Beaver Mountain
Season passes start at $500 until Sept. 15. Lesser discounts will continue through October. For a complete list of passes, visit Beaver.
Brian Head
Season pass for adults are on sale for $499 through Sept. 10, then go up to $679. A children's pass (K-12) is $229 then goes up $80. For a complete list visit Brian Head.
Brighton
Adult season passes are $799 through Sept. 16, which is $100 off the regular price. Parents can add two children for $179 each and get two child passes — for children 10 and under — for free. Visit Brighton for a complete list.
Cherry Peak
New to the Utah market, this resort near the Utah/Idaho borders is offering adult season passes for $340 through Sept. 14. The price then increases to $530. A youth and senior pass is $180. Visit Cherry Peak for a complete list.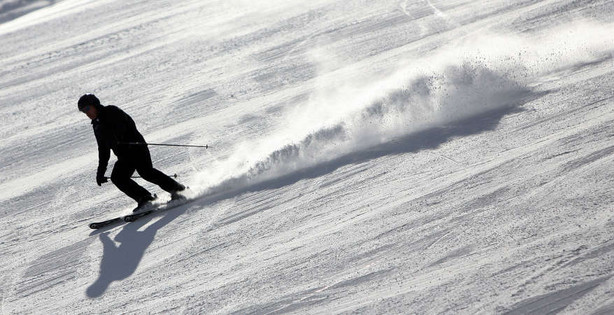 Deer Valley
An adult season pass is $2,085 through Oct. 31, and then the price goes to $2,435. Included in the purchase are four passes to Solitude (purchased by Deer Valley in 2014), three passes to Alta and Snowbird, and two passes to Brighton. Visit Deer Valley for a list of programs.
Eagle Point
An adult season pass is $374 through Dec. 1. Perks include three passes to any of four resorts in Colorado and New Mexico. Visit Eagle Point for a list of offers.
Nordic Valley
An adult pass will be $175 and family pass $800. Visit Nordic Valley to review its programs.
Park City (Park City Mountain Resort and Canyons)
The guaranteed price for the Park City Epic Local Pass will be $579 through Sept. 7. After that date the price could increase. The pass includes skiing/snowboarding at two combined resorts — formerly Park City Mountain Resort and Canyons — with 11 holiday restrictions. The pass also includes passes to resorts in Colorado and Lake Tahoe. The Epic SchoolKids pass is free and offers Utah children five free days of skiing/riding. Visit Park City for a list of pass programs.
Powder Mountain — An adult pass is $740. Members of the military, police, fire and teachers can by a pass for $450. Visit Powder Mountain for a complete list.
Snowbasin
An adult value pass is $549 for skiing/riding only and $749 for the adult premier, which includes no blackout dates and three passes to Sun Valley and Telluride and passes to 13 other resorts. The young adult pass (for ages 19-26) also includes the premier package. These prices are good through Sept. 7 and then prices will go up. See Snowbasin for a complete list of pass programs.
Buy before Sept. 10 and pay $999 for an adult season pass. After that date, passes increase to $1,199. Benefits include three tickets to Deer Valley and Alta. Two adults and two children get unlimited ski/snowboard days for $1,999 through Sept. 10, then it goes to $2,399. A chair-only adult pass is $799 then goes to $1,099. Visit Snowbird for all of its programs.
Solitude
An adult pass through Nov. 1 is $849 and then prices go up. The price includes four passes to Deer Valley and two passes to Brighton. A Big Cottonwood Pass for adults, which includes skiing at Solitude and Brighton, is $1,199 and then goes up. Visit Solitude for a list of passes available.
Sundance
Buy before Oct. 31 and pay $529 for the season or $329 for mid-week skiing/riding. After that date, the price goes up $100. Visit Sundance for its list of pass programs.
Available all season through Ski Utah is the 5th and 6th grade Utah Passport program. For a $35 registration fee, 5th-grade students receive three passes at each of the 14 Utah resorts, and 6th graders receive a single pass at the 14 areas.
×