This archived news story is available only for your personal, non-commercial use. Information in the story may be outdated or superseded by additional information. Reading or replaying the story in its archived form does not constitute a republication of the story.
Carole Mikita Reporting A nearly twenty-year professional relationship in the book industry may soon end. Deseret Book has said, at the end of July it will no longer allow Seagull Book & Tape to carry its titles.
Hundreds of their customers have weighed in on this issue on our website. After appearing that this decision was final, each company said today, it's not over.
Deseret Book was created with the Latter-day Saint reader in mind. Its products are also sold at Walmart, Amazon.com and Barnes and Noble.
Since 1987, Seagull Book & Tape has been both a discount distributor and competitor. But just days ago, Deseret Book managers decided to sever ties with Seagull. Negotiations got underway.
David Politis, Spokesman, Seagull Book & Tape: "Those discussions are ongoing and the hope is that by sometime next week, we'll have greater clarity as to the ongoig relationship between Seagull Book Deseret Book."
Deseret Book managers say their decision to stop selling their titles to Seagull is because they don't like the way their merchandise is marketed in those stores. They say this is not the first time, this issue has arisen.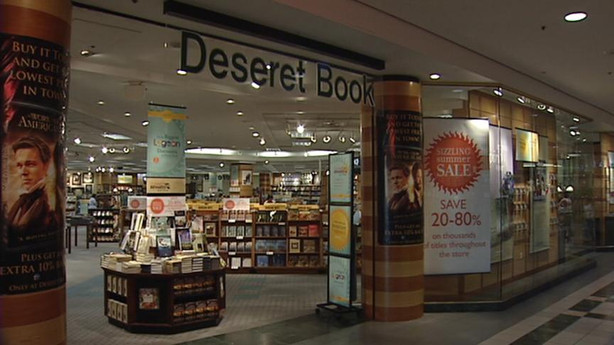 Jeff Yates, Exec. V.P. & CFO, Deseret Book: "We've had, for some time, disagreements in our views in how we would merchandise our products through their channel, with the distribution of our products through outlets all over the country, thousands of retailers and accounts that we service directly through distributors and through the mass market. Our products are available really everywhere."
For Seagull, which has 25 stores throughout the state and region, the aim is to continue carrying Deseret Book's titles and tapes.
The two sides say they will continue talks through the weekend and into the first of next week.
×