This archived news story is available only for your personal, non-commercial use. Information in the story may be outdated or superseded by additional information. Reading or replaying the story in its archived form does not constitute a republication of the story.
GRANTSVILLE — It's a magical night in which lanterns filled with fire light up the sky with hundreds of points of light.
"The reasons people go are always very personal — like someone passed away," said Amy Gessel with Sack Lunch Productions and "The Lantern Fest."
The Lantern Fest has been staged in several states, including Washington, Colorado and along the East Coast, and Gessel said it will make its first appearance in Utah the weekend of Sept. 12 on the outskirts of Grantsville.
Still, the event isn't coming to town without worries from neighbors.
Grantsville Mayor Brent Marshall said Thursday the city had fielded several concerned calls centered around dry conditions and fire worries.
"We don't wish to create a fire," Marshall said.
Marshall noted the event is slated to take place on 20 acres of barren land inside the Bonneville Seabase property.
"There's not a lot of vegetation there, so there's not a lot that can burn there," said Marshall, who is also a firefighter. "We've run multiple tests out there lighting lanterns at different times."
Marshall said the testing showed the lanterns generally don't travel more than 1,500 feet, and don't fly at all if winds are too great.
---
There's not a lot of vegetation there, so there's not a lot that can burn there.
–Mayor Brent Marshall
---
"If the winds are above about 8 miles an hour, the lanterns collapse and you can't even get them off the ground," he said.
Gessel said the lanterns are fire-resistant, biodegradable, and the fuel cells burn out before they land.
"So far, we've launched over 30,000 lanterns in the U.S. and haven't had an incident," she said.
Sky lanterns have caused fires before, including last month on Y Mountain above Provo.
They aren't permitted in some jurisdictions as well as on state lands, said Utah Division of Forestry, Fire & State Lands spokesman Jason Curry.
Marshall said firefighters will be present and have discretion to halt the event if wind directions, wind speeds and other conditions aren't right.
"The last thing we want is for our house to go up in flames," said Linda Nelson, who owns the Bonneville Seabase property along with her husband.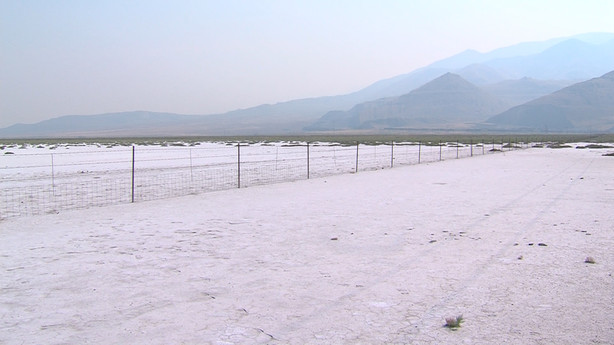 She said Thursday she had attended a prior lighting in Colorado Springs, and was comfortable with the lanterns that are used in the Lantern Fest.
The mayor said the fact the event takes place in September should allow some time for surrounding vegetation to green up with rainfall.
He hoped the Lantern Fest could return in future years.
"I think it's something that could happen on a yearly basis out here," Marshall said. "We have a lot of area where things can be done and bring people into our community."
Registration starts at $30 for adults, and Gessel said other entertainment is slated for the event.
The Lantern Fest website said Thursday that the Sept. 12 event was sold out.
Gessel said organizers were planning a second night on Friday, Sept. 11.
Marshall said the group had contacted the city and was in the process of gaining approval for that additional night.
×
Photos