Estimated read time: 2-3 minutes
This archived news story is available only for your personal, non-commercial use. Information in the story may be outdated or superseded by additional information. Reading or replaying the story in its archived form does not constitute a republication of the story.
A teenage daughter of jailed polygamist leader Warren Jeffs has created a legal snarl in Texas by demanding a new attorney.
KSL has obtained e-mails she wrote denouncing the lawyer for portraying her as a victim of sexual abuse. Sixteen-year-old Teresa Jeffs has been subpoenaed to testify before a grand jury in a probe of sex abuse on the YFZ Ranch. But her battle with her own attorney suggests the prosecution will have a tough time using her as a witness.
Teresa Jeffs was one of 450 children taken from FLDS (the Fundamentalist Church of Jesus Christ of Latter Day Saints) parents and then ordered returned by the Texas Supreme Court.
But Teresa's own court-appointed attorney asked she be treated differently, obtaining court orders to keep the girl away from the ranch and from several FLDS men, including her own father.
FLDS spokesman Rod Parker said, "The lawyer has accused her client of hiding a baby. It's all untrue, and this girl needs a new lawyer."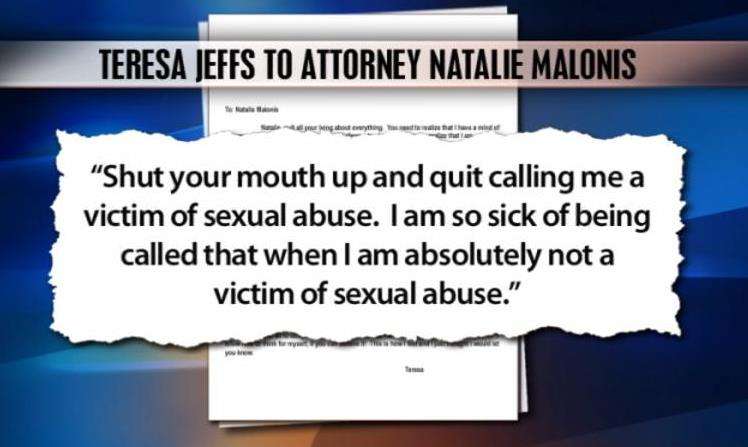 But her lawyer claims FLDS adults, including spokesman Willie Jessop, are manipulating and intimidating the teenager.
In an e-mail Friday, Teresa told her lawyer to butt out. "Shut your mouth up and quit calling me a victim of sexual abuse," she wrote. "I am so sick of being called that when I am absolutely not a victim of sexual abuse."
In a second e-mail Saturday she wrote, "Right now, in my eyes, to me you feel like an enemy to me."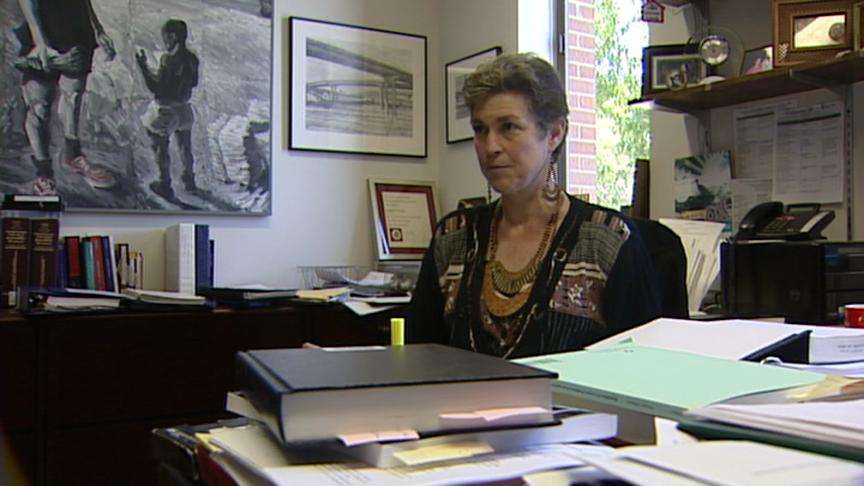 Law Professor Linda Smith says under Texas law an attorney ad Litem has a different role from a guardian, who independently decides what's best for the child. Smith says, "And the attorney ad Litem is supposed to argue for the child's expressed objectives ... Unless a 16-year-old child was mentally ill or developmentally delayed, I would think an attorney ad Litem should follow the client's expressed objectives."
Parker says, "I think that what needs to happen is that the judge needs to sit down and hear what Teresa has to say herself."
That will likely happen tomorrow. Judge Barbara Walther will hold a hearing in San Angelo on whether the lawyer should get the heave-ho. Meanwhile, a grand jury in Eldorado is expected to begin taking testimony for potential criminal cases later this week.
E-mail: hollenhorst@ksl.com
×
Related links
Most recent Utah stories