Estimated read time: 3-4 minutes
This archived news story is available only for your personal, non-commercial use. Information in the story may be outdated or superseded by additional information. Reading or replaying the story in its archived form does not constitute a republication of the story.
PARK CITY — In their upscale neighborhood, Stu Johnson and Valerie LaRiviere have the smallest house on the block — by far.
"I think a lot of our neighbors are a little bemused," said LaRiviere, whose Park City home has 130 square feet of living space.
Yes, you read right: 130 square feet.
They live in a "tiny house," the kind that in recent years have gotten quite a bit of media attention. But the phenomenon hasn't quite infiltrated the Utah housing stock.
LaRiviere, who has been working as a librarian, read about tiny houses and decided they were just the right size for her.
"Everything about it seemed to make sense to me. I walked into (a tiny house) and I thought, 'I can do this. This is the right-sized life,'" she said.
She talked to her husband, a trails and open space project coordinator for Park City and an outdoor guide, about it.
"Um, Stu took some convincing," LaRiviere said.
She went to a tiny home workshop and ordered blueprints. Then the couple, with no real construction experience, built a house. It includes a living room, a kitchen with a stove and a refrigerator, a shower and a composting toilet.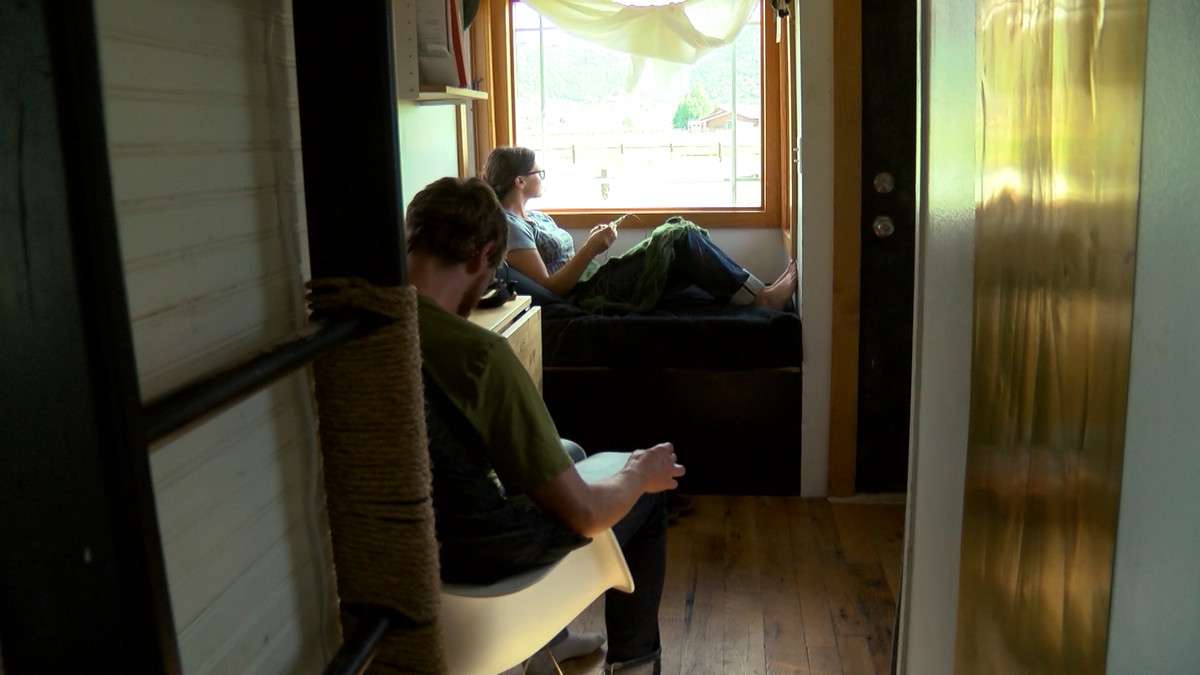 "I don't think it's ever felt too small," LaRiviere said. "We had Thanksgiving here this year with my sister and her two kids. There were six of us here for Thanksgiving. I think the only thing we needed to adjust to was that bed."
The couple sleeps in a queen-sized bed in the upstairs loft. There's very little headroom.
"It took at least one night of waking up in the middle of the night and hitting your head on the ceiling. (I thought,) 'Oh, what did we do? We put the ceiling right here,'" Johnson said.
"I don't see that money is the reason to live bigger," LaRiviere said. "More house doesn't mean more happy."
The price tag of $20,000 made owning a home in Park City something LaRiviere could afford.
Meanwhile, in Salt Lake City, entrepreneur and snowboard guide Tony Pavlantos is building a small house — he calls it a "smouse" — for a fraction of that. His "spacious" 400-square-foot home is being built from reclaimed materials — wooden pallets, tongue and groove wood he found on the side of the road, some windows he found on a free classified ad, and two retired snowboard demo trailers he morphed into one. He says he found most of what he needed to build his house on KSL Classifieds.
Pavlantos' plans include a kitchen, two lofts, an office, a closet and a patio. He says he'll use solar power and gather rainwater off the roof; and it's all going to cost him $2,500.
"(A) personal investment of under $2,500 is kind of insane," Pavlantos said.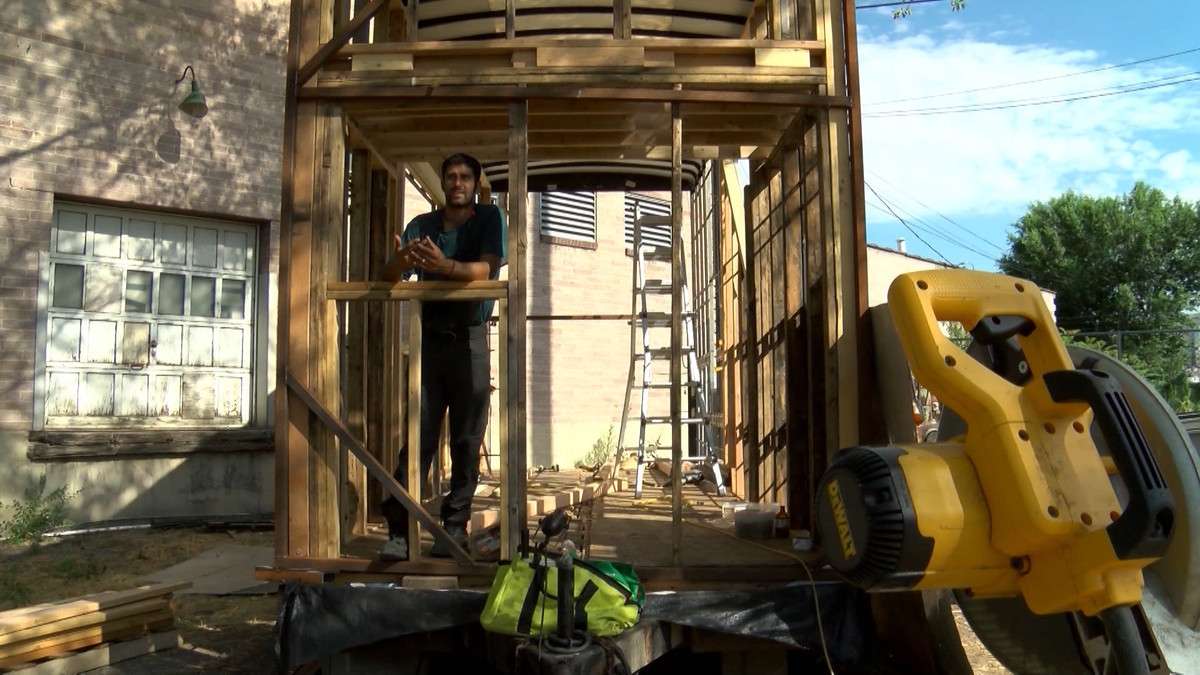 One of the biggest obstacles, though, to small and tiny home living is location.
"It's really hard to find a place to put the house," LaRiviere said.
Most tiny homes violate building and zoning codes. For instance, because it's on wheels, Pavlantos' "smouse" won't be legal living space in Salt Lake City.
LaRiviere and Johnson say they can live in their home precisely because it's on a trailer. They say Summit County considers their house a recreational vehicle, and in the county they can recreate year-round.
"A lot of times tiny-house people try to skirt around a lot of those codes and hope they don't end up with issues," LaRiviere said.
The couple is now taking a break from tiny home living. They're moving to the Salt Lake Valley so LaRiviere can go to school. However, they plan to eventually move east … with their tiny house.
LaRiviere said her 130-square-foot house is nothing less than the home of her dreams.
"I'm happy every time I come home and see this house and realize this is where home is," she said.
×
Photos
Related stories
Most recent Utah stories