This archived news story is available only for your personal, non-commercial use. Information in the story may be outdated or superseded by additional information. Reading or replaying the story in its archived form does not constitute a republication of the story.
BLUFFDALE — Picture this: You've had a long day at the office and all you need is a little relaxation.
Your first thought is to gravitate toward your quintessential sweet spot: the spa. You jump into a hot tub made by Bullfrog Spas, but then a little curiosity takes over.
How is this made?
That's where Bullfrog Spas Marketing Director Dan Sjoblom steps in. He says it all starts with 'the shell.'
"(One of) the most interesting and exciting parts of Bullfrog Spa manufacturing is the way that we form the shell," said Sjoblom.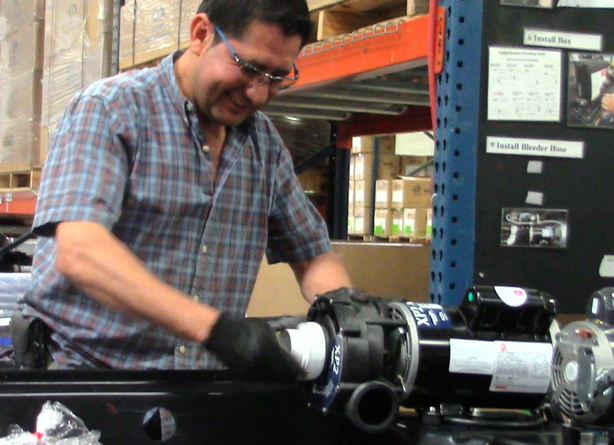 The shell's foundation is made with two types of plastic: ABS and acrylic.
The two sheets are then clamped into a two-sided thermometer and melts into its designated shape at 400 degrees.
"There are 22 different types of molds and models," said Sjoblom. "Very rarely are any two spas that we manufacture the same. We have a lean process meaning we manufacture to order."
The third layer of strength is attributed to a two-part urethane rigidizer, which is created by a robot. Years ago, the robot previously replaced a job previously handled by a worker.
"The advantage of having a robot is the precision that we get from this computerized application process," said Sjoblom. "A robot doesn't have a bad day so every product is always on point."
Workers then drill jets for plumbing purposes and install foam. The spas are installed with fewer holes for more reliability, additional energy efficiency and longer-lasting products.
"This is really important in spa manufacturing because it so greatly improves the energy efficiency of the spa," he said.
Sjoblom attributes the jet-pack system as the reason they can put more foam into the structure and have more energy-efficient rates as the jet-pack system only requires one hole for installation.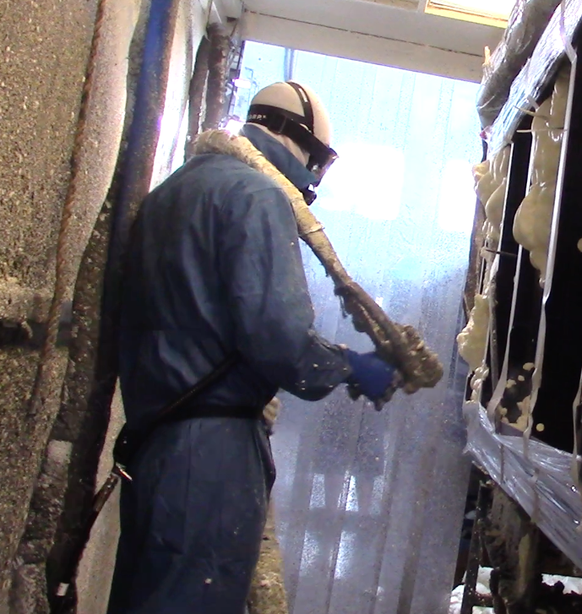 "It's just piece of mind in spa ownership that your spa is energy-efficient (and) inexpensive to operate," said Sjoblom.
After the plumbing is installed, the base and the motor are simulated together before each unit is water tested, although each phase includes some sort of test to ensure quality control throughout the entire process.
Bullfrog Spas does not manufacture wood in any part of the structure. Although the cabinets may resemble wood-like features, the material is made of polystyrene.
"Not only is this material more environmentally friendly, it is built to be a stronger, longer-lasting product," said Sjoblom.
Sjoblom says environmentally friendly production is a strategy the company strives for in all aspects of assimilation.
After testing each product, jet packs are cleaned, installed, assembled and wrapped before they are shelved and shipped to their final destination.
Ty Black is Bullfrog Spa's team leader of the final stage of production. He ensures the quality product is up to par before it's shipped off to the customers.
"When it gets to this point we have to go in and verify that everyone did their job correct," said Black.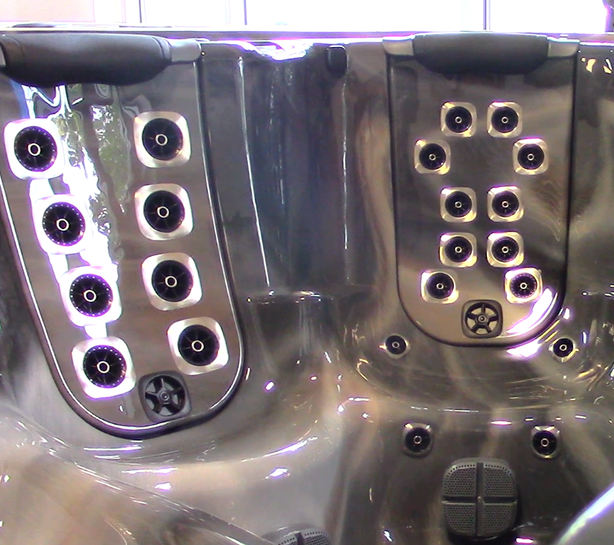 Instead of choosing cheap labor outside the country, Sjoblom says the company emphasizes on keeping jobs within the United States.
"As with most consumer products, we're seeing a lot of spa manufacturing go out of the country," said Sjoblom. "We're working really hard to make that sure we have improvements to allow us to keep this manufacturing here."
Bullfrog Spas started in 1997. Sjoblom says the jet-pack patent is the foundation of the business.
"We're proud to be an employer in the USA. We ship these products all over the world," said Sjoblom.
To learn more, visit www.bullfrogspas.com. Story Idea? Email: jjacobson@ksl.com
×
Related Stories