Estimated read time: 4-5 minutes
This archived news story is available only for your personal, non-commercial use. Information in the story may be outdated or superseded by additional information. Reading or replaying the story in its archived form does not constitute a republication of the story.
SALT LAKE CITY — Una madre Utah de origen chileno busca desesperadamente la ayuda del público para localizar a su hija de 29 años que se encuentra desaparecida desde el 13 de mayo.
Jessyca Gering, está recurriendo a la ayuda del público en medio de su desesperación por localizar a Paulina Augusta Barrios, una mujer de 29 años que se habría ido de la vivienda que comparte con su madre en el sur de Salt Lake, en compañía de una amiga en un supuesto viaje a Hot Springs por el fin de semana del Día de la Madre.
Barrios se habría marchado el 8 de mayo alrededor del mediodía en el vehículo de su amiga con la intención de regresar. Barrios tenía que presentarse con su oficial de libertad condicional el día 11 de mayo y también tenía la prohibición de salir del estado de Utah debido a una causa pendiente con la ley.
Barrios se habría comunicado con Gering por teléfono avisándole que estaba en la ciudad de Las Vegas en "donde había conocido a un señor mayor muy amable que la había invitado a comer a ella y a su amiga", según lo compartido por su madre. Esta información llenó de temor a Gering y le advirtió a su hija que esa situación podría ser peligrosa, recordándole que ella debía presentarse con el oficial el día 11 de mayo y que no debería haber salido del estado, a lo que Barrios presuntamente asintió.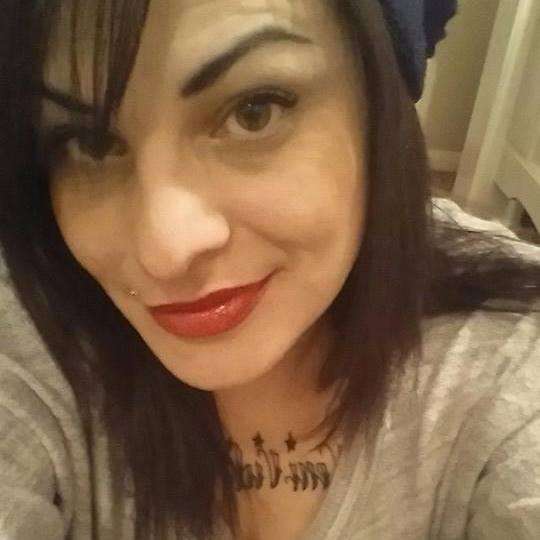 Luego de mucha insistencia por la falta de respuesta por parte de Barrios al número de celular que Gering tenía de ella, Barrios se habría comunicado con su madre por texto el 13 de mayo desde un número de teléfono diferente; supuestamente este era su nuevo número.
El oficial de probación se comunicó con Gering diciéndole que Barrios no se había presentado a la cita. Su madre en su desesperación comenzó a difundir el hecho de la desaparición de su hija en los medios sociales. Otra de las amigas de Barrios se comunicó con la madre diciéndole que ella sabía en donde estaba Barrio ya que esta se habría comunicado con ella diciéndole que estaba en peligro.
Esta amiga le informó a Gering que Barrios estaba presuntamente en un hotel de la ciudad de Salt Lake retenida en contra de su voluntad y que había sido golpeada. Gering luego de llamar al oficial de probación de Barrios y al 911 pidiéndoles que fueran a buscar a su hija al Motel Best Western ubicado en la 7200 S. 328 West ya que ella temía que su hija pudiera estar en peligro, ella misma fue al hotel y más tarde llegó la policía sin poder encontrar rastro de ella.
Un reporte de persona desaparecida ha sido llenado y de acuerdo con la información que Gering ha compartido con KSL Latino, una investigación está siendo llevada a cabo por parte de la policía de Salt Lake, que presuntamente habría asignado un detective al caso recién el jueves.
Paulina Augusta Barrios es madre de dos pequeñas a las que no ha visto desde que se fue de la casa de su madre el 8 de mayo. Barrios es descripta por su madre como de unos 5 pies de estatura, pesa aproximadamente 120 libras, tiene cabello largo negro, ojos verdes pardos y tiene un tatuaje debajo de la altura de las clavículas que dice: Veni, Vidi. Vici. Barrios también es conocida como una muy buena madre que ama a sus dos pequeñas y tiene una relación muy cercana con su padre y su madre. "Paulina es muy apegada a nosotros, ella es la típica hija de una familia latina que siempre se ha comunicado con su padre y conmigo. Esta no es una conducta típica de ella", compartió su madre sin poder esconder su inmensa preocupación por el bienestar de su hija.
Si tiene alguna información que pueda llevar a la policía a la localización de Barrios por favor comuníquese con la policía unificada de Salt Lake llamando al 801-743-7000 o llamando a su madre al 385-321-3732.
×
Most recent News stories